The partial closure of Finland's borders to stem the spread of coronavirus went into effect two weeks ago. Now only freight shipments and a very select group of travellers are being allowed to pass.
The tightly-controlled border has already raised the anxiety levels of the country's drug addicts, according to Kaarlo Simojoki, the medical director and CEO of A-Clinic, a substance abuse services organisation.
"Yes it has. Opioid drug users are particularly less well-off, both physically and mentally. Generally, all drug users who can't get their fix in Finland are," Simojoki explained.
The tighter restrictions on who and what can pass through the country's borders have caused a rapid shortage of drugs, because they're generally smuggled in by individual travellers. Simojoki as well as senior police investigator Jari Leskinen from the National Bureau of Investigation (NBI) said there were no large stockpiles of street drugs in Finland.
Under normal conditions, narcotics seized by law enforcement in major drug busts are generally quickly replaced by more smuggling.
"But now that's not possible, because the borders are closed," Leskinen said.
For example, amphetamines are usually imported from from central or western Europe via the Baltic countries or through sea ports.
Pharmacies, prisons at risk
Police detective chief inspector Jari Luoto said that as the availability of drugs goes down, street prices rise.
"Violence against people known to have drugs will likely increase," Luoto explained, adding that the department has noticed an increase in criminal suspects carrying knives recently.
Luoto said pharmacies could also be at risk for robberies by addicts looking for drugs.
"I'm a little worried about the pharmacy situation, as well as some health care facilities because they also have drugs on hand," he said.
Additionally, police investigator Leskinen said the street drugs shortage has already caused problems and raised anxiety levels in the country's prisons, adding that he's concerned about the safety of both prisoners and staff.
Bigger shipments may be on the way
Finnish Customs' senior inspector Tuomo Kunnari said that the agency is now closely monitoring whether smugglers are shifting from passenger traffic to freight transport.
"After all, it is often the case that if small quantities can't be imported gradually, then larger shipments will be made at the same time," he explained.
One of the most popular border crossings among drug smugglers is in Finnish Lapland's Tornio, which neighbours its twin city, Haparanda, Sweden, according to Kunnari. But once in the country, large drug shipments don't generally stay in Lapland for long - but are distributed in cities across the country.
Story continues after photo.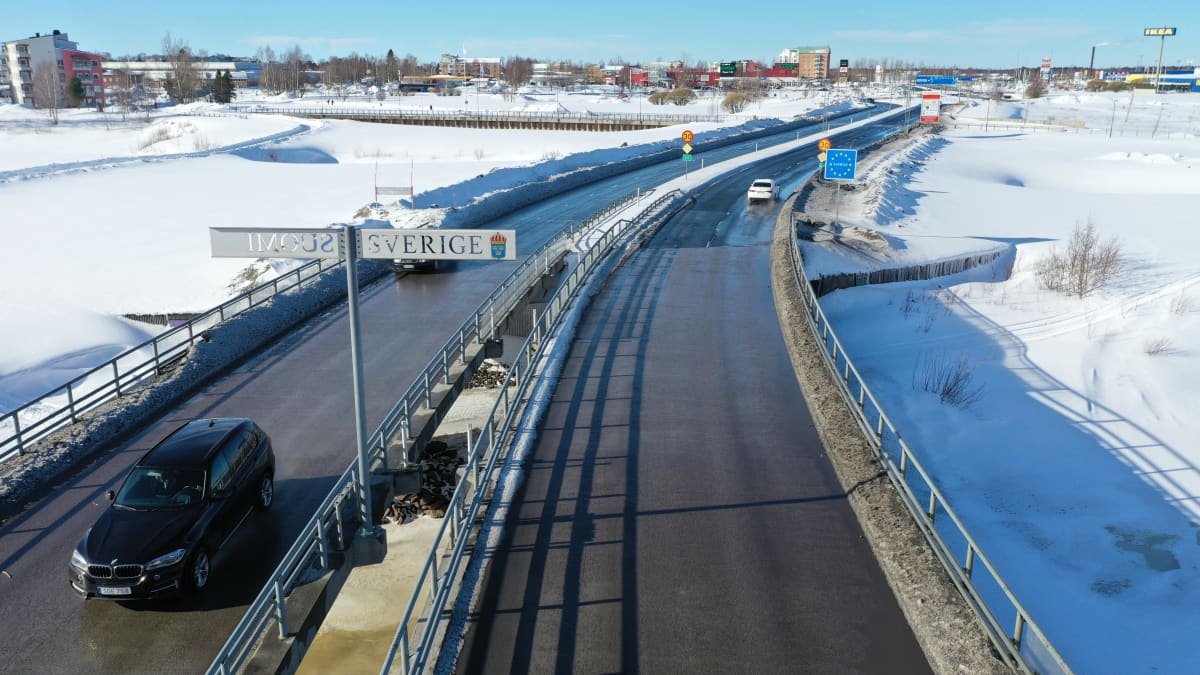 Addicts need help
The A-Clinic's Simojoki emphasised that now is not the time for the country to save on substance abuse treatment programmes, noting that the deteriorating situation of drug users and a growing need for services can already be seen.
"Services for these people should be preserved and preferably increased. If we don't help, these individuals will end up in hospital queues, along with Covid-19 patients and others [who need medical attention]. However, for them, substance abuse services are a more natural treatment method," Simojoki explained.
When drug addicts cannot find their regular drug of choice, they are often forced to try ones they're not familiar with, a situation which increases the risk of overdoses and even deaths.
Simojoki said that even after the coronavirus crisis has ended and drugs are more widely available, the tolerance levels of some users may have decreased, posing an even further risk of accidental overdoses.