This year's breeding season for the rare fresh-water Saimaa ringed seal in Finland's eastern lake district has seen unusual and dangerous conditions for this already endangered species.
Because of the lack of snow, most females have had to care for their pups on exposed lake ice, rather than in the relative safety of dens dug into snowdrifts along the shoreline.
Many predators, especially foxes, are a threat to the seal pups. This year, there have also been indications for the first time that white-tailed eagles have preyed upon Saimaa seal pups.
"We don't have watertight evidence of this, but we do have a strong suspicion regarding one pup. I consider it possible that several pups have been eaten by white-tailed eagles," says conservation biologist Jouni Koskela from state-owned land and water administrator Metsähallitus.
The white-tailed eagle, which is also listed as endangered species in Finland, has made a strong comeback in recent years. Right now, there are an estimated 500 nesting pairs of these birds in the country, but they have rarely been seen in the Lake Saimaa area.
"I don't know of any nesting pairs in the Saimaa area, but it is completely possible that there are some migrating through there at this time of year," explains Jouko Högmander, who chairs a white-tailed eagle working group for the Hämeenlinna-based Osprey Foundation.
Story continues after photo.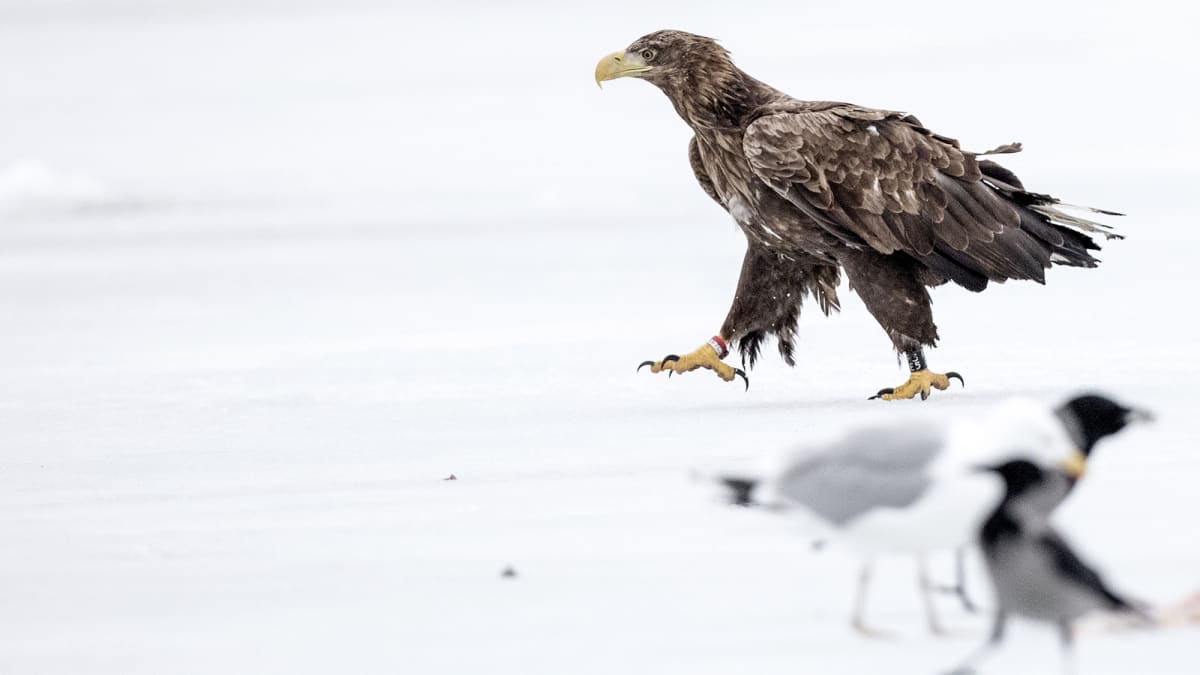 As the white-tailed eagle population has grown, these birds have extended their range into central and northern parts of the country.
"I think it is only a matter of time before they nest in the Saimaa region, as well," says Högmander.
Not an easy catch
It is well known that white-tailed eagles prey upon the young of Baltic seals and grey seals. Although light-coloured, the Saimaa seal pups stand out well against the surface of the frozen lake, but catching one of these skilled divers lounging at the edge of open water is no easy feat.
Furthermore, at this time of year, these pups already weigh 5-6 kilos, yet another challenge to an eagle that weighs in at about the same.
"The bird isn't able to fly off with a pup, but it could drag it across the ice," Jouko Högmander points out.
According to Jouni Koskela, white-tailed eagles have been seen in the vicinity of dead pups this spring, and blood trails have been observed, although it has not been possible to follow them across the thin ice.
High mortality rate
An estimated 80-90 Saimaa ringed seal pups were born in February-March. Most have not had the shelter of a den and it is feared that their mortality rate may be as high as several dozen percent.
Conservation Biologist Jouni Koskela says that it is impossible to be more specific.
Story continues after photos.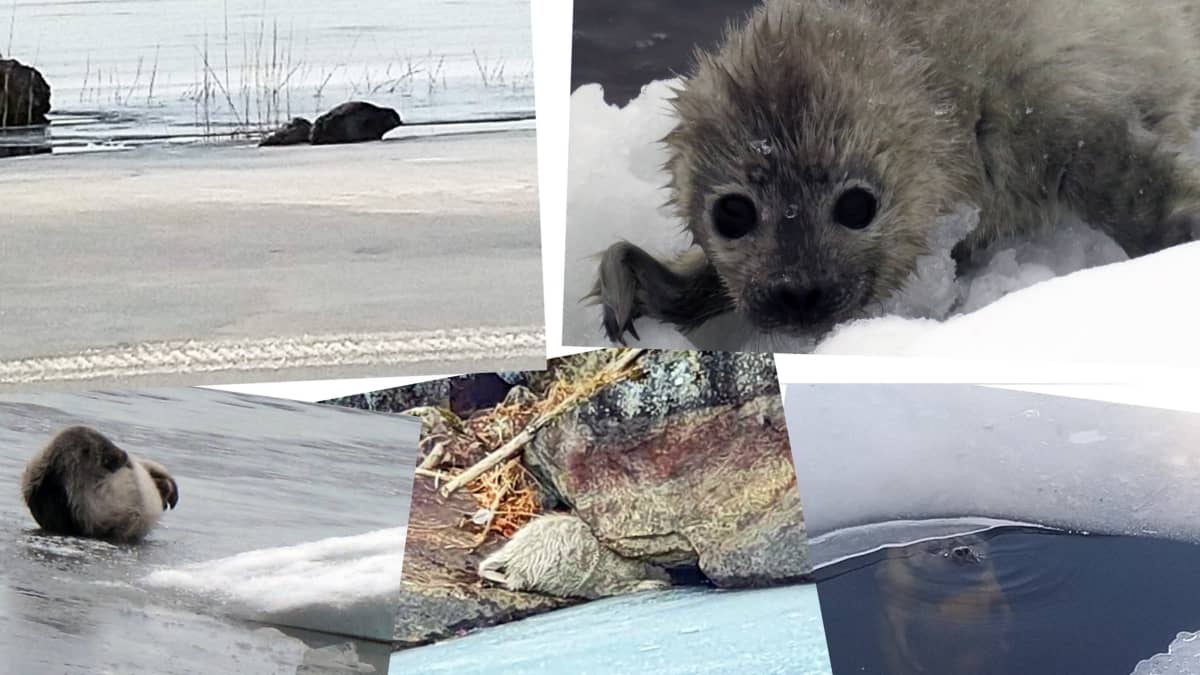 So far, nine dead pups have been found. Six of them were killed by predators, and half had clearly fallen victim to foxes.
An attempt was made to survey Saimaa seal dens and make a count of newborns, but because of thin ice some areas were inaccessible.
"A den in a snow drift is not only protection against predators, but also against cold temperatures, although temperatures have not been very low. Still, the mortality rate will probably rise to over 20 percent," Koskela adds.