There is a relatively steady stream of lorries flowing in and out of the Vuosaari Harbour facility in the east of Helsinki.
The impact of the coronavirus epidemic is very little in evidence in what in many ways is the nerve centre of the nation's import and export trade. According to Jukka Kallio, who heads the harbour's cargo traffic unit, imports are more or less at the same level as they were this time last year. Exports, though, have fallen somewhat. However, he attributes that mainly to the continuing effect of strikes earlier this year in the wood processing industry.
"There has been a slight decline because of those strikes and, yes, the coronavirus as well is having some kind of impact," Kallio told Yle.
Story continues after the photo.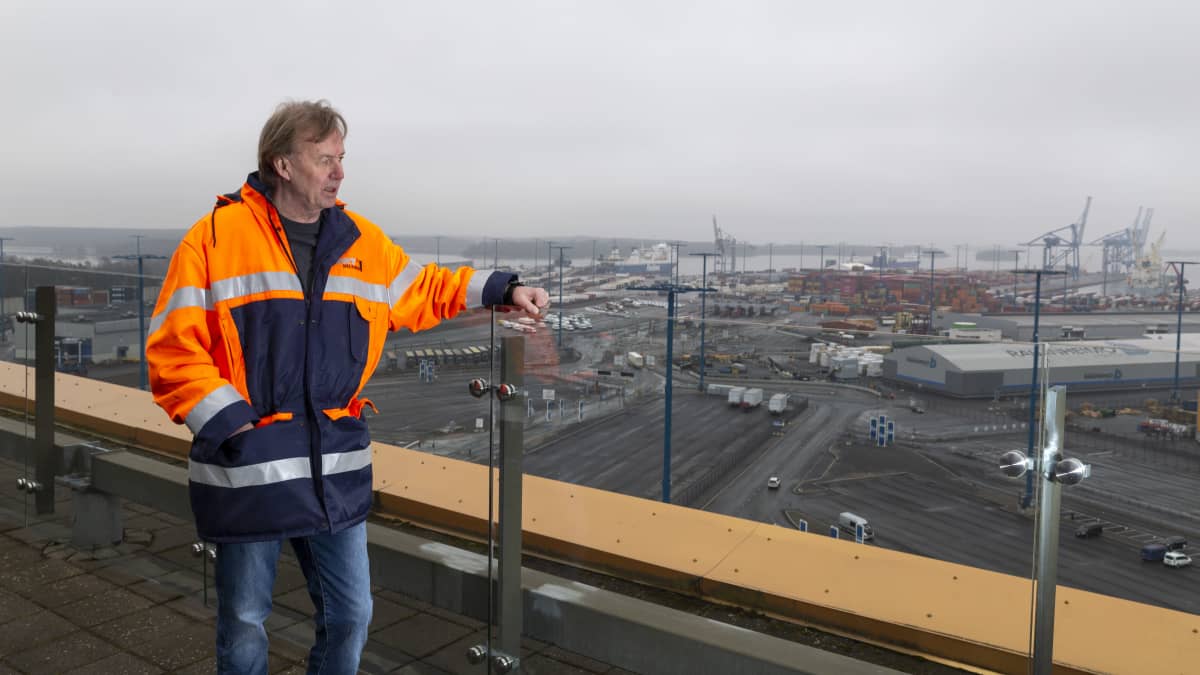 Kallio says that a slight surplus of shipping containers at the Vuosaari facility is because of a slowdown in exports. When the coronavirus epidemic started affecting China in January international maritime shipping companies saw a lack of containers in traffic between China and European ports.
"Now there are quite a few because they are not moving to the Far East in quite the same way as normally. We do, though, have our factories working at capacity and goods are being produced," he explains.
Story continues after the photo.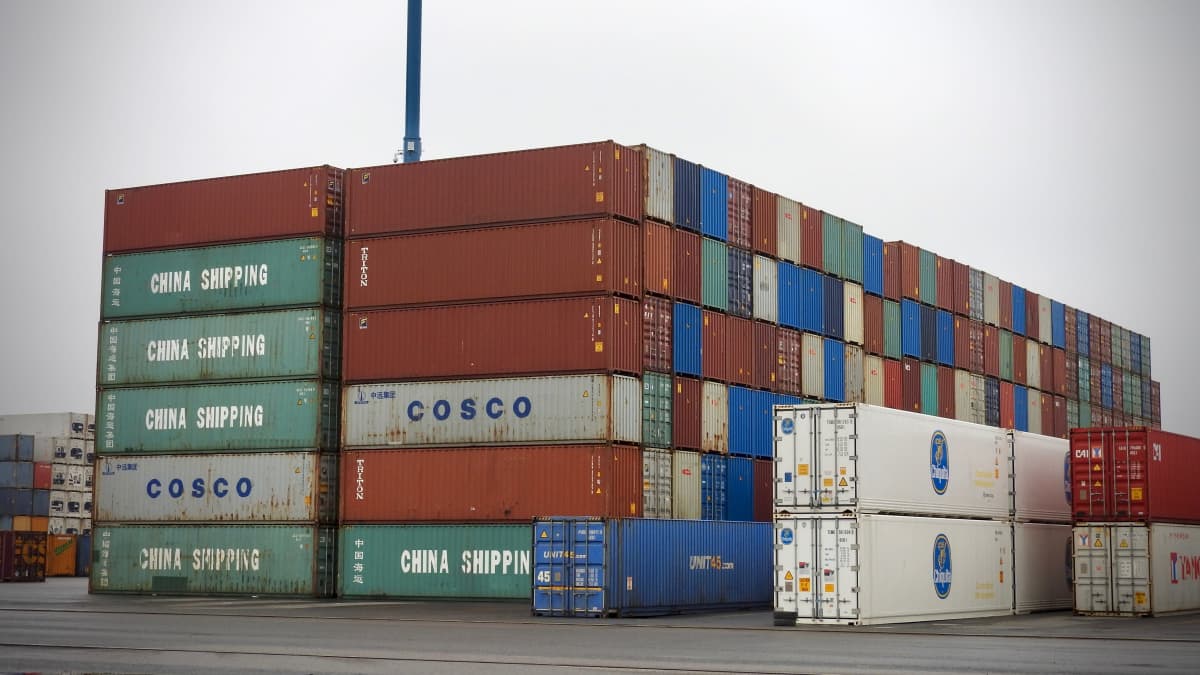 When production is at normal levels, but exports don't get shipped, goods get stuck at cargo facilities. Kallio and his colleagues are keeping a close watch on the situation through reporting from the Finnish Port Association and the European Sea Ports Organisation.
"Even though many sites in Europe are at a standstill, generally goods are still moving and this is vital for us. There are signs now that China is beginning to recover from this situation, and goods are indeed heading there," explains Jukka Kallio.
Over 14 million tons annually
The view from observation deck atop the 13-storey Gatehouse office building shows the size of Vuosaari Harbour. Huge stacks of shipping containers, lorries and cranes dominate the landscape.
Story continues after the photo.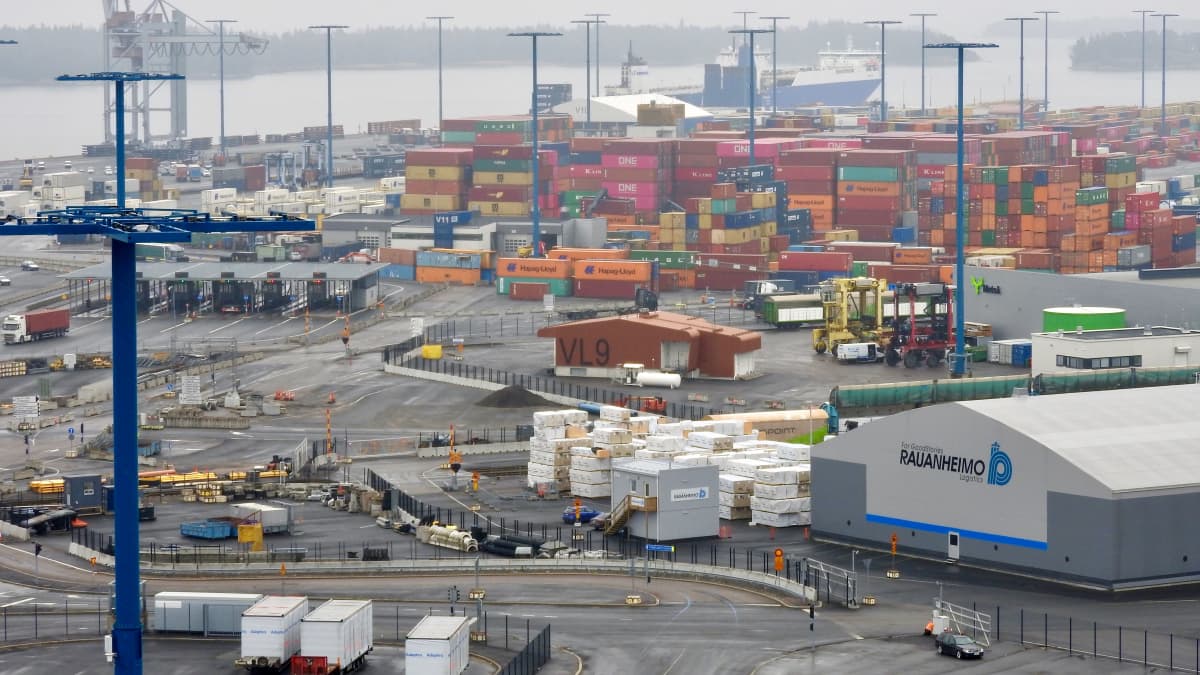 The Port of Helsinki is Finland's largest point of entry for imports. Last year, its facilities handled a total of 14.4 million tons of imports and exports.
Around 60 percent of exports consist of products of the wood processing sector. Some 12,000-13,000 freight lorries arrive and leave Vuosaari Harbour every week. It is served by five trains a day and around ten cargo ships.
According to Jukka Kallio, around 70 percent of imports, or even slightly more, is made up of consumer goods. For example, the port handles some 5,000 shipping containers of bananas every year. This provides hope that despite of the coronavirus epidemic, the port will continue to be busy.
"We all need supermarket imports," Kallio points out.
Closing all passenger routes
Travel restrictions and the closure of the nation's borders have all but brought passenger traffic in and out of Finland by sea to a standstill. Ferries have continued arriving at Vuosaari from Travemünde, Germany, but with very few passengers. Kallio says that on Friday there were only 20 passengers on board the vessel.
Story continues after the photo.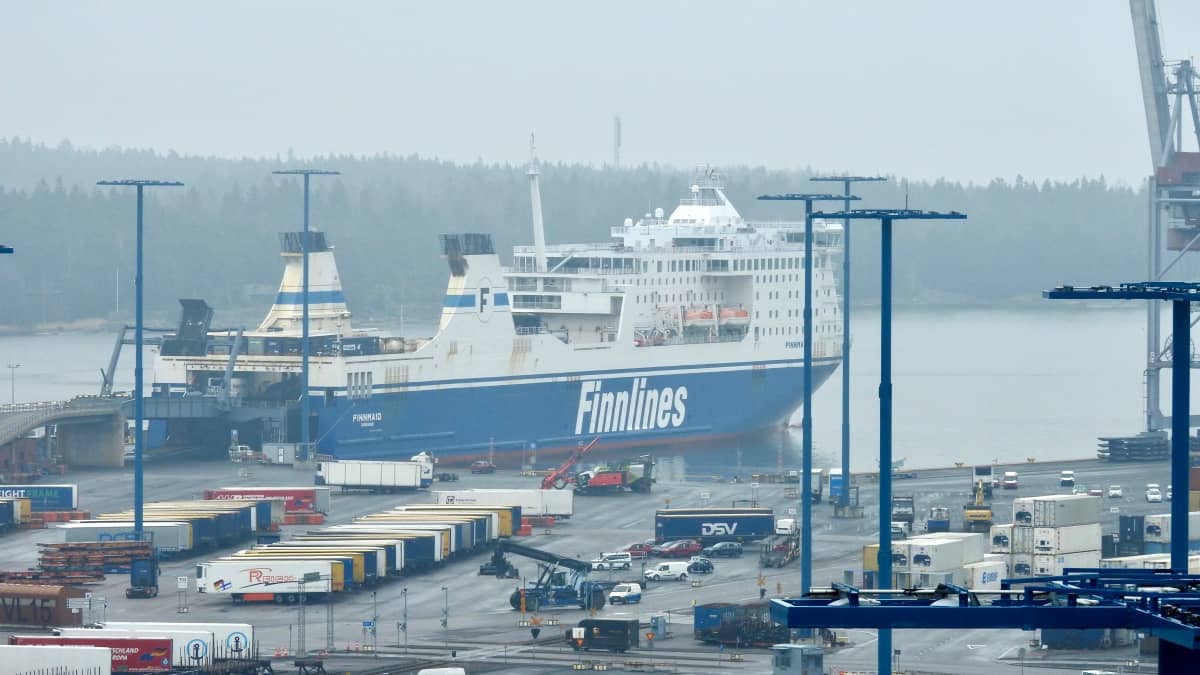 On Tuesday, the Finnish government issued a recommendation to shipping companies in Sweden, Estonia and Germany with routes serving Finland to end sales of passenger tickets by Saturday 11 April.
This is a major blow to the Port of Helsinki which depends on passenger services for about half of its revenues.
Passenger ferries between Finland and Estonia, and Finland and Sweden, are now carrying only cargo. These shipments are important, being made up of freight including foodstuffs, medicines and other consumer goods. Without passengers, however, these ships are operating at a loss, and so Finland's National Emergency Supply Agency is providing shipping lines with financial support.