With global travel near a standstill because of coronavirus, police in southwestern Finland are reporting a spike in applications for visa extensions.
The regional police department usually receives around 50 extension applications a year. Now that figure has already been reached, according to chief inspector Markus Laine.
"We've received many inquiries. We provide guidance and direct people to the Finnish Immigration Service (Migri) if necessary. Migri handles cases regarding expired visas," he explained.
Those wanting to extend their visas must fill in an application covering information on travel tickets, lodging and finances.
"A decision can be made quickly--in a day--If all the documents are in order. We are still following normal rules and procedures, which means there is no more flexibility than under regular circumstances."
Life in limbo
Belquin Lanzas from Nicaragua has lived in Pori for nearly a decade. Five weeks ago his little brother Norvin arrived in the coastal town for a family visit. Now, it's unclear when Norvin can return to his home country.
The brothers said they were making plans one day at a time.
"A positive aspect is that I get to spend more time with my brother. I wish my relatives were able to visit me more often," Belquin told Yle.
Norvin was initially set to fly back to Nicaragua in late April, but that plan is looking unlikely.
"It would be nice if Norvin could work and earn some money," Belquin, who is helping his brother apply for a visa extension, added.
The brothers said that while they were confident that Norvin would probably be able to lengthen his stay in Finland by three months, it was uncertain whether that would be long enough for him to be able to travel back home safely.
Artists improvise
American visual artist Lelia Byron and singer-pianist Oriana Aristizábal Ortiz from Colombia (whose artistic name is Orianna) are meanwhile trapped at RaumArs, an artists' residence in Rauma, some 50 kilometres south of Pori.
Story continues after photo.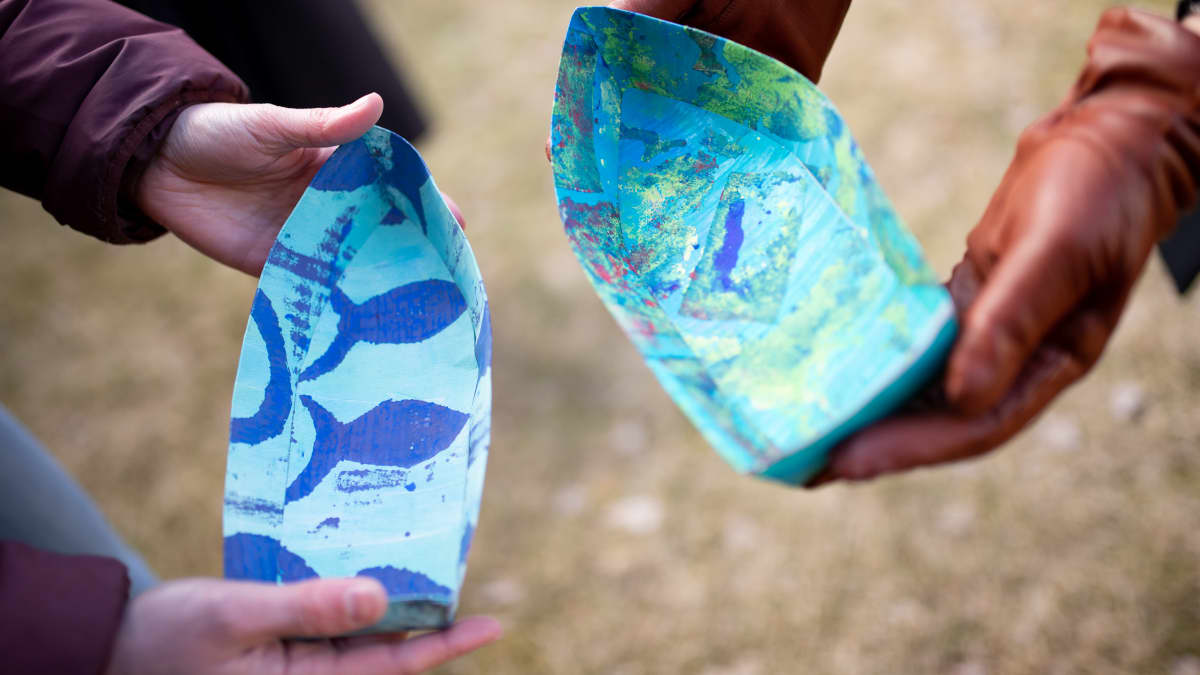 The ongoing state of emergency has cancelled Orianna's concerts in the surrounding area and suspended Byron's art project with local seventh graders. Byron's husband is also grounded in Rauma, after arriving in Finland for what was intended to be a short visit.
"We were afraid at first when the borders closed. But we're glad to be together now and not apart. We're following the rules and will stay until we're able to travel again," Byron explained.
The pandemic has disrupted artists' programmes all over the world, according to Hannele Kolsio, executive director at RaumArs.
"My project didn't work out as planned, but I'm happy to be safe and able to make music," said Orianna, who was already due to leave Finland.