Like many other countries grappling with the coronavirus pandemic, Finland is finding it hard to come by vital protective gear for healthcare workers on the frontline of the crisis.
As a result, hospital districts and municipalities are increasingly turning to vendors that the public sector would not normally do business with.
The shortage of personal protective equipment (PPE) has also created an opening for struggling firms -- many with no healthcare experience -- to try to rebuild their fortunes selling products for which there is a high demand.
One example in Finland is event promoter Kalle Keskinen, who has been convicted for financial crimes in the past. Another is Kari Wahlroos, a network marketing businessman known for making millions in the OneCoin virtual currency pyramid scheme.
Vantaa buys from heavily-indebted lighting firm
Municipalities and other public bodies are normally required to comply with procurement laws when they buy products or services. Current legislation prevents them from buying products if the vendor "has neglected its duty to pay taxes in Finland or the country in which it is registered."
However the city of Vantaa recently spent 200,000 euros to purchase protective masks from a company that has racked up an unpaid tax bill of nearly 35,000 euros. The firm, whose main business is the sale of LED lighting, also owes other creditors about 20,000 euros.
The city said that the company delivered 200,000 surgical masks at a price of one euro each. The purchase was a direct acquisition that did not involve a tender procedure because the masks were not available elsewhere, it added.
"We have checked the company with the debt recovery office and found that they have a payment plan for the tax debt so that makes it a suitable supplier," Vantaa procurement director Tiina Ekholm told Yle in an email.
"Ensuring business continuity"
The range of firms eager to get a piece of the PPE pie is broad and includes everything from providers of payment and customer loyalty cards to small renovation companies, according to Yle's investigation.
Many of these firms have no prior experience selling protective gear, as they operated in entirely different fields. One of them is Loud'n Live Promotions, an event promotions firm run by impresario Kalle Keskinen.
Keskinen's company has organised music events in Finland including shows with headliners such as Kanye West, Snoop Dogg, Avicii, Bryan Adams and Britney Spears.
The promoter told Yle via email that he had moved over to selling protective equipment because his main business was "on ice."
"Our goal is that by reacting rapidly in the prevailing circumstances we will be able to safeguard the continuity of our business and our workers' jobs in the future as well," he commented.
Keskinen said that he is now in the business of importing protective masks from China "with the assistance of a cooperation partner", whom he said has extensive experience doing business in China and also has a good knowledge of markets and manufacturers.
Prior financial crimes conviction
Keskinen has set up a different entity, Promask Finland, for this new line of business. So far it is not registered as a company, but is a name used on a website and for marketing.
In 2015, Keskinen was convicted and slapped with a suspended prison sentence as well as a business operating ban for financial crimes. The ban on operating a business has since expired.
Story continues after photo.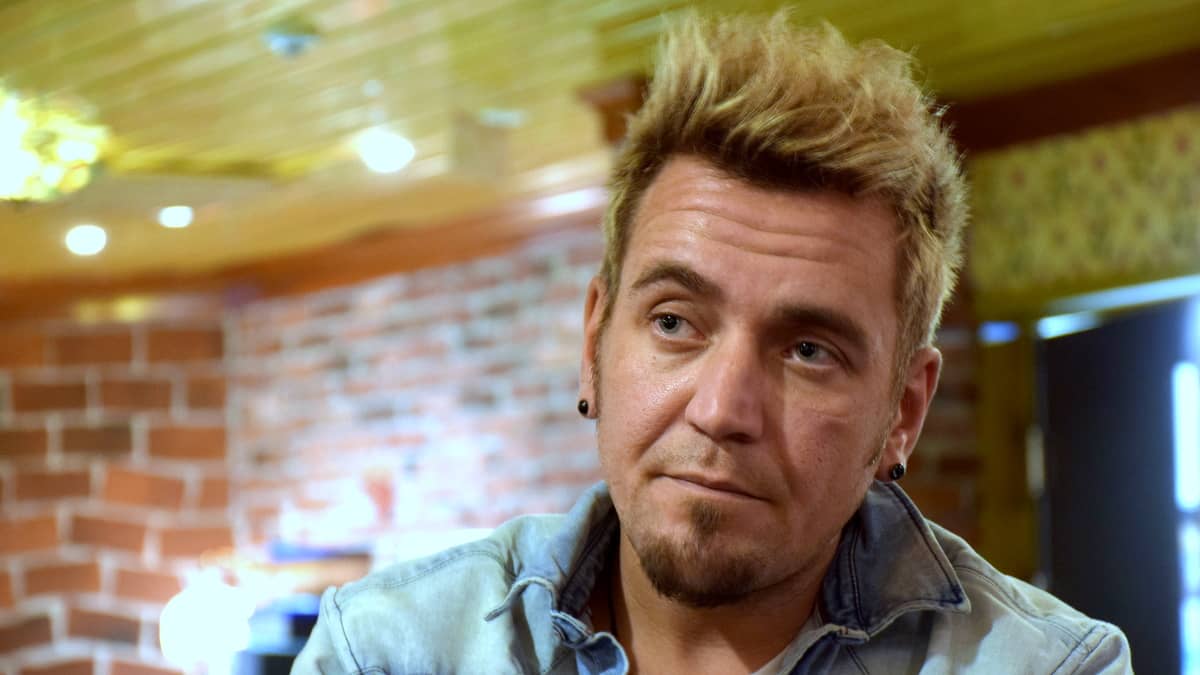 His event promotion firm had been struggling financially before the coronavirus pandemic hit. Loud'n Live Promotions currently has unpaid bills amounting to 50,000 euros. It is also one of the companies listed by the city of Vantaa as one of its PPE suppliers.
"These are not suppliers recommended or vetted by the city, but a list of providers that have contacted the city and informed [us] that they can supply protective masks," Vantaa's procurement boss Ekholm pointed out.
Keskinen said that he has the support of investors who bankroll possible purchases. Customers will only be charged once their orders have been delivered, he added.
"We therefore don't get any advance payment for our work, but we get a commission for importation, sales and distribution at the point when the customer has received the goods. That means we bear the risk of the transaction, not the customer," Keskinen wrote in his email.
From pyramid to PPE sales
Businessman Kari Wahlroos is another example of an entrepreneur quick to exploit the opening in the market. Wahlroos is known for raking in millions of euros in from the OneCoin virtual currency scheme, which was later found to be a scam.
Wahlroos quit the OneCoin operation in 2017 and was not suspected of any wrongdoing in his role marketing the virtual currency.
Story continues after photo.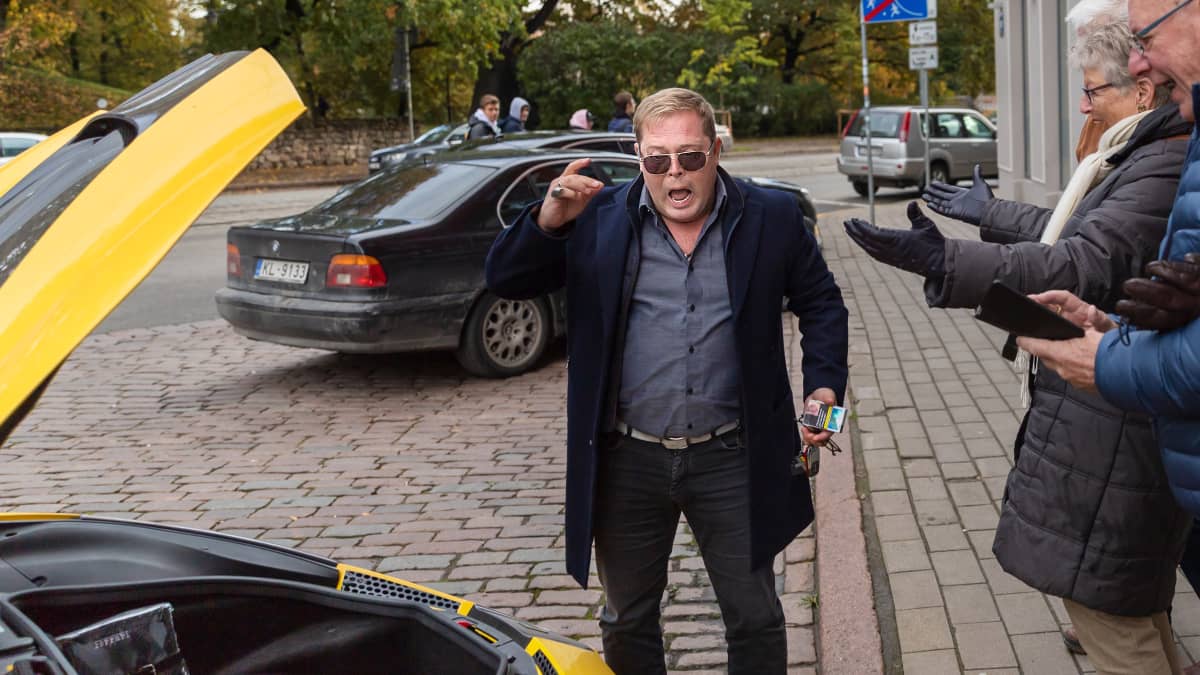 Nowadays he is hawking protective gear on social media. In a Facebook post he announced having sold two million N95 masks and 1,000 ventilators.
The products are apparently procured through a firm in Hong Kong, which reportedly has previous experience in the healthcare business.
Wahlroos declined to speak to Yle about his role in selling PPE, adding that he did not have the position or the right to comment on company affairs. The Finnish network marketing specialist now lives abroad.
Focus shifts from availability to quality
The Wild West mentality in protective gear sales is testing the ability of public sector procurement experts to separate reliable suppliers from shady operators.
"In the beginning everyone had a great need and there were few suppliers. It was difficult to find suppliers and delivery times were lengthy. Now we are getting many contacts and the challenge has shifted to vetting the quality of the products and the reliability of [potential] vendors," Vantaa's Ekholm explained.
Last Friday the former head of the National Emergency Supply Agency (Nesa), Tomi Lounema, stepped down after admitting that he had purchased sub-standard protective masks valued at 10 million euros from a payday lender and a one-time reality TV personality.
A police investigation has since been launched into aspects of the transaction. Meanwhile, health authorities in North Savo have halted use of some gear over concerns that they may be causing allergic reactions in users.