Social security Institution Kela received more than 120,000 unemployment benefit applications between mid-March and the end of April, more than three times the number of applications during the same period last year.
This is according to Helsinki Graduate School of Economics (GSE)'s analysis that combined Kela's application data with taxpayer's information on the applicants' professional background.
According to the results, young women aged 20–24 make up the majority of Kela's unemployment benefit applicants.
In March-April, women in the age group submitted more than 12,000 applications to Kela. Last spring, the number was less than 5,000. The growth in young men applying for unemployment benefits has been smaller.
The situation is explained by the fact that the measures to combat the novel coronavirus epidemic have hit female-dominated service sectors hard.
"The lay-off and dismissal statistics reflect the same, which means the crisis seems to be affecting young women in particular. This is partly explained by the professions in which they work," said professor Otto Toivanen, Academic Director at GSE.
Story continues after graphic.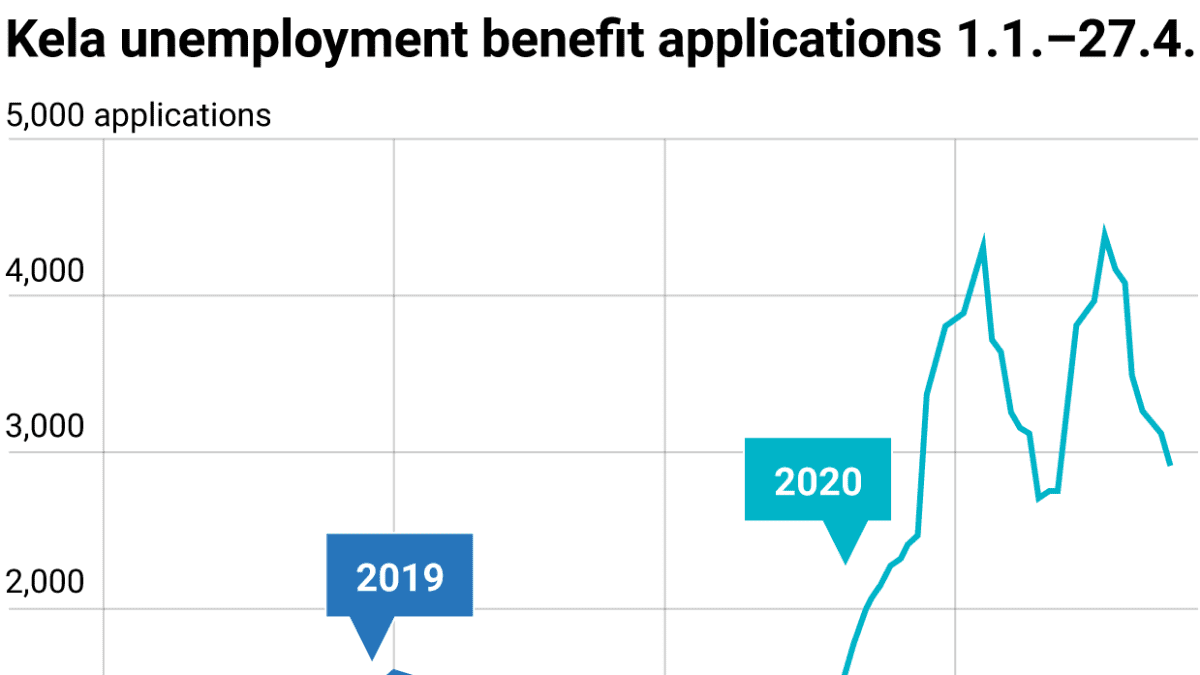 Employees who are not entitled to earnings-related unemployment benefits can apply for unemployment insurance from Kela. Workers who are not members of an unemployment fund or have a short work history would fall into that category. They can be paid a basic daily allowance and labour market support.
The report also threw light on the occupational groups that have been hit hardest by the epidemic. Among women, salespeople, hairdressers and practical nurses have submitted the most applications.
Among men, restaurant workers, drivers and salespeople are among the worst-hit occupations.
The growth in the number of applications has been highest in the Uusimaa region, where there has been a striking 300 percent rise compared to last spring.
The growth has also been significant in South Ostrobothnia, Pirkanmaa and Lapland.
Story continues after graphic.
According to the study, there is also a significant increase in the number of residents applying for housing benefits compared to spring 2019.
In the Uusimaa region alone, there has been a 60 percent increase in the number of applications for Kela's housing benefits, including the main payment for unemployed people which Kela calls 'general housing allowance'.
"This clearly indicates that the coronavirus crisis has hit households which were already in a rather weak financial position, but had previously managed without housing support," Toivanen said.
Coronavirus casualties
Last week it was reported that more than 65,000 people were temporarily laid off from full-time employment in Finland during March, which is a new record monthly high.
Entrepreneurs hit by the coronavirus crisis too are looking to the government for support, but some are finding it hard to find the help they need.
Our All Points North podcast threw light on coronavirus casualties — freelancers, sole traders and solo entrepreneurs and the crisis package that the government has put together for them.
You can listen to the full podcast below.