Finland's network of Regional State Administrative Agencies (AVI) have stressed that it will be up to organisers of major events to make special arrangements to ensure public safety.
On Tuesday, AVI issued a series of criteria for hosting events (in Finnish) accommodating between 50 and 500 people, once the government eases emergency restrictions from 1 June.
The guidelines will apply to events taking place in indoor spaces as well as demarcated outdoor areas. According to the rules, customer safety should primarily be safeguarded by limiting the number of patrons, ensuring physical distancing and promoting hygiene.
Public events with more than 500 people are still prohibited as are public meetings, with no exceptions, the six-agency network said. The government previously banned all gatherings of over 500 people until the end of July.
Rules in force through June
The AVI rules will remain in force until the end of June and the goal is to prevent the spread of coronavirus through the country, AVI said.
AVI has left it up to event organisers to independently decide how to comply with the regulations regarding limiting customer numbers, maintaining safety distances and ensuring compliance with hygiene recommendations.
It pointed out that event attendees should not be packed too tightly in groups and that they should be provided with opportunities to practice good hand hygiene.
Cinema lobby satisfied
Aku Jaakkola of the Finnish Chamber of Films said that at first glance, he was pleased with the regulations. He noted that cinemas had already begun taking appropriate action to safeguard customers' health.
"We've pretty much gone along the same lines to prepare cinemas for possible openings in summer. Now it seems that it will happen," he commented.
He noted that there had been some uncertainty over how to measure safety distances. However he said it now seems that it could range from one to two metres between patrons.
"It eases the situation for cinemas. If the safety distance had been say, two metres, it would have been difficult to seat people," Jaakkola explained.
Story continues after photo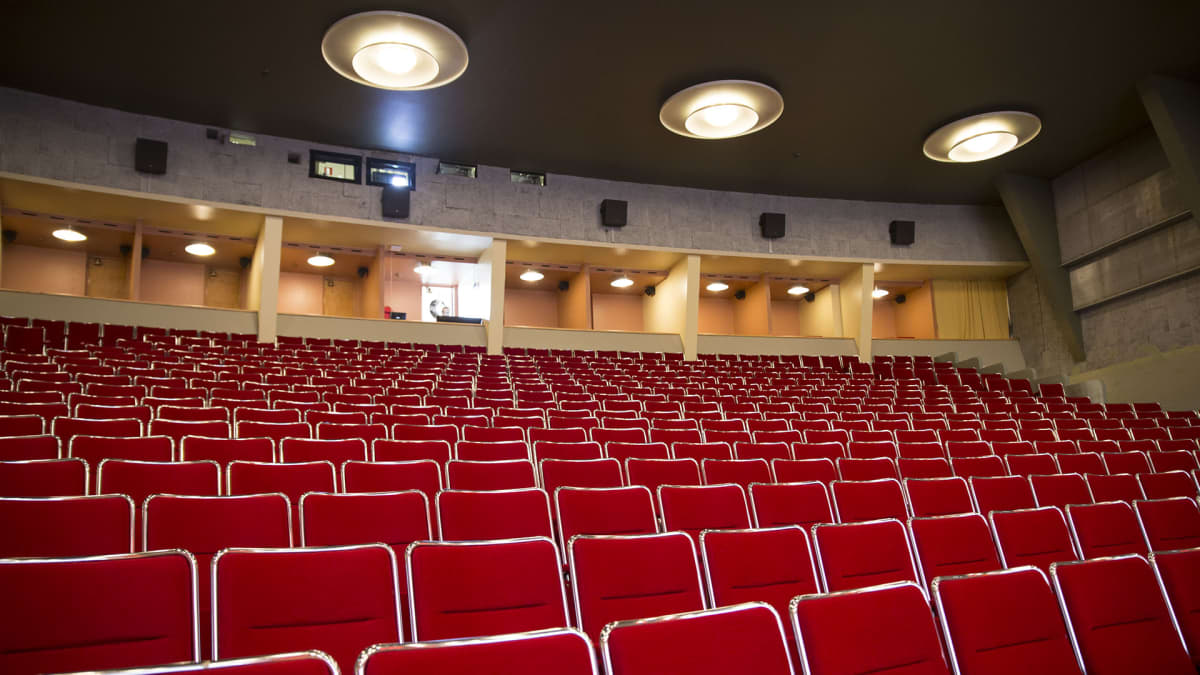 However he said that some clarification was still needed on certain points.
"[People] usually go to the cinema with a group of friends or with family. In our security planning, we have tried to separate groups, not individuals," he pointed out
Jaakkola said he believed that many cinemas will re-open for summer and he noted that several major international films will premiere in July, so many operators have calculated that would be the most profitable time to open their doors.
Hannele Wolf-Mannila, sales director of Finland's biggest cinema chain Finnkino, said the franchise will likely resume screenings in mid-July. She said the chain has already planned its re-openings and designed guidelines for audiences.
No surprises for event organisers
Vesa Ristimäki of No Fear Agency and Promotion said that the AVI rules held no surprises for him.
"It was expected that there would be a 500-person limit. We all have to accept it and be satisfied."
"It means that there will be no festivals this summer," Ristimäki added.
He pointed out that these are especially challenging times for event organisers.
"The coronavirus situation has been a huge disappointment for the entire business. However protecting the lives of performers and audiences is of primary importance," he concluded.