The coronavirus crisis appears to have caused a notable uptick in bicycle sales in Finland, despite a recent downward trend in the sales of other sporting goods.
Sales manager at Finnish bike manufacturer Helkama, Harri Halme, said that in terms of euros, sales in April were 60-70 percent higher than the same period a year ago. He said, for example, the firm's otherwise also popular and iconically Finnish 24-inch Jopo bikes are sold out for the time being.
Halme has worked in the bike business for the past 30 years and said that not even the introduction of mountain- or e-bikes to the market prompted similar sales growth surges.
Story continues after photo.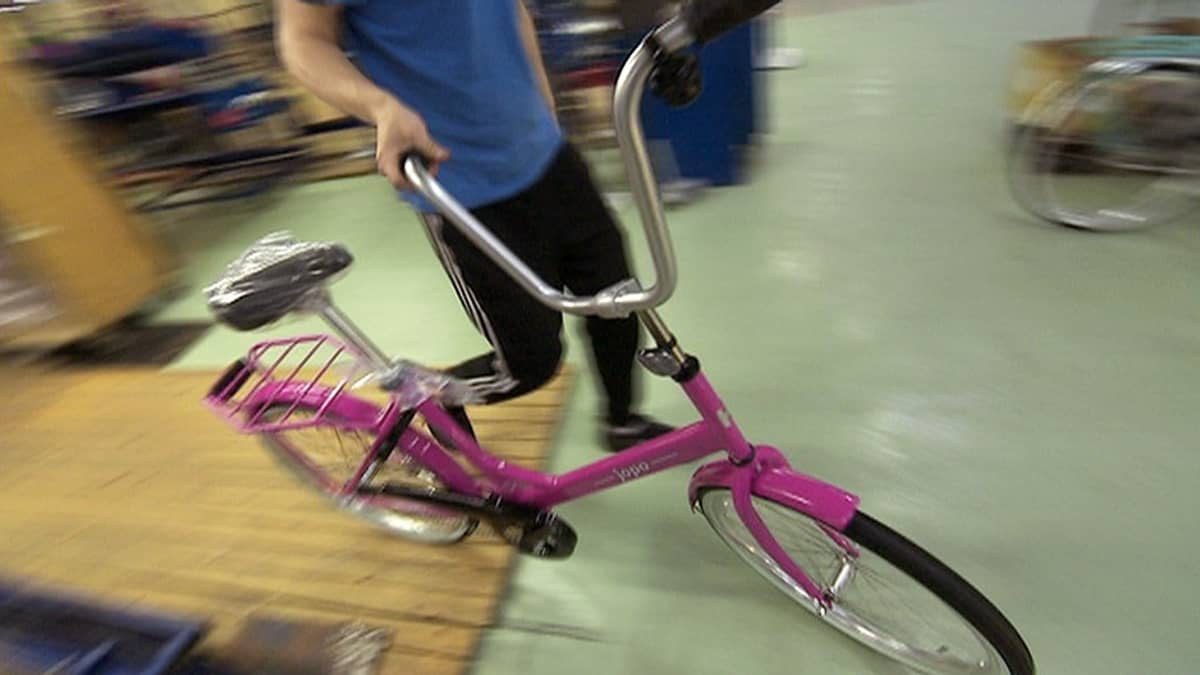 "The sector has seen many years of zero growth and 5-10 percent growth has been considered good. There's never been this kind of growth, in my opinion," Halme said, adding that he reckons bike sales will continue to increase because of the coronavirus-related restrictions on other sporting activities in Finland.
"It could happen that when people can't do things they normally would, they'll hop on a bike," Halme said.
Bike sales at retailer Verkkokauppa.com were also up by about 50 percent this spring compared to last year, according to the firm's purchasing manager Tatu Kaleva. But he noted it was difficult to say whether the increase was exclusively due to the epidemic.
Kaleva said that as people increasingly eschew the risks associated with using public transportation, they will look for other means of getting around.
"Cycling has grown in popularity as public transport has been avoided and outdoor activities have been reduced," Kaleva said.
Specialty store sales up, but not record-breaking
Queries to smaller bike shops around the Helsinki area regarding sales revealed that business had increased this spring but was not particularly skyrocketing.
For example, bike shop Velosport in Helsinki's Käpylä neighborhood said that a few popular models were sold out. Meanwhile, the Larun pyörä bike shop in the Lauttasaari district noted it has had problems sourcing enough stock from abroad, saying that it has had to turn customers away due to the delays.
In addition to bikes, sales of electric scooters have also increased at Verkkokauppa. Kaleva said that the availability of rentable scooters last summer helped people become familiar with the small-scale mode of transport.
"Last year there was already [an e-scooter sales] boom. Short-distance e-bikes have clearly lost some market share to electric scooters," Kaleva explained.