The first weekend of summer school holidays is always one of the busiest for law enforcement nationwide. At this time of year, police always increase patrols and invest more time and resources into maintaining public order and the safety of young people celebrating graduation and the end of term.
In addition to concerns about excessive drinking and drug use, this year police have a new worry - the danger of the spread of the novel coronavirus, especially if young people gather in large groups.
Normally, secondary school students attend school on the final Saturday of the term to pick up their end-of-year grades. The obligation of showing up for school on Saturday usually puts a damper on Friday night partying.
Since upper secondary schools have been closed as students engaged in remote learning, that will not be the case this year.
"The fact that grades are not being picked up in person may mean that Friday will be busy," says Inspector Ari Järvenpää of the National Police Board.
Doing "something with mates"
One group of ninth-graders in Kokkola, Central Ostrobothnia, told Yle that they are not planning a big traditional party marking the end of the school year, but rather a small gathering with just a few close friends.
"We'll do something with our mates," explain Pihla Tantarimäki and Alisa Martikainen.
The girls don't intend to go into the city centre on Saturday evening, either. Instead, they are planning to spend time at a friend's house, probably have some food delivered.
For his part, Leevi Syri doesn't plan to do anything special, even though it will be the first weekend of summer holidays. He admits to being a little disappointed about not being able to properly celebrate the end of his final year before going on to upper secondary school. On the other hand, he's happy to be looking forward to his holidays.
Jalmari Nääppä's weekend plans are to meet up with some friends out of doors and head to a skateboard park.
"You can't always keep a safe distance when skating, unless there's hardly anyone there. Skateboarding is like that," explains Jalmari.
Young people less concerned
Some young people have defied restrictions on large gatherings and recommendations on safe distances in several towns and cities.
"Some of them probably think that they won't catch the virus," says Alisa Martikainen.
"Maybe because the virus hasn't particularly affected young people that it doesn't much interest them," adds Pihla Tantarimäki.
Leevi Syri and Jalmari Nääppä say they have also noticed that younger people are not too worried about getting together with friends. In Central Ostrobothnia, where they live, there have been only 23 confirmed cases of coronavirus infection.
"Here in Kokkola, the virus hasn't caused a big emergency, so people don't care so much," Leevi Syri points out.
Syri says that he has been washing his hands more often and cut back on hanging out with friends, mostly cycling or jogging on his own.
"Luckily I can be with friends, so I'm not totally isolated," comments Jalmari Nääppä.
Story continues after the photo.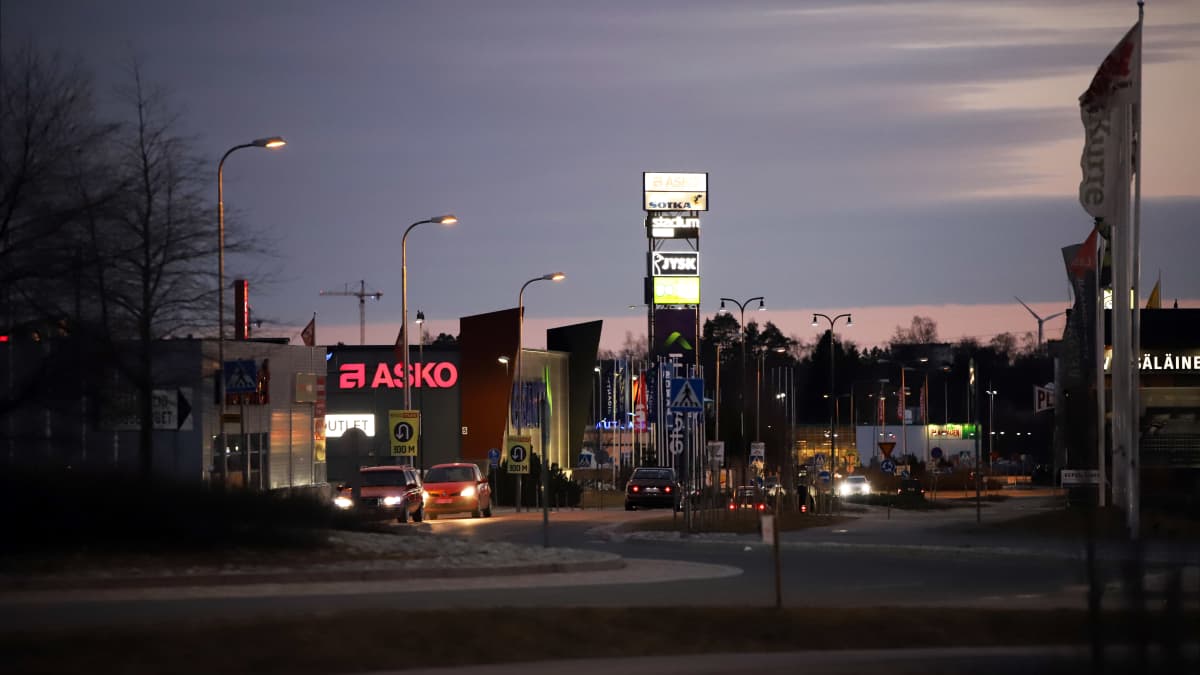 Drugs and crowds are worries
While police say that they are "clearly upgrading" operations this coming weekend nationwide, details have not been released.
And, although the risk of infections is a new concern this year, the major worry, according to Inspector Järvenpää has been and is intoxicants such as alcohol and illicit drugs.
He points out that the risk of becoming a victim of crime is higher for anyone who is intoxicated. Also, safe practices intended to reduce the risk of infection tend to be forgotten.
Several times this spring, and in several towns around the country, young people defied restrictions by gathering for "motor meets". Even if avoiding face-to-face contact, they can pose a hazard.
"It's a dangerous activity, and the public may be put in danger by them, for example if emergency vehicles can't get past long lines of cars," explains Järvenpää.
Ostrobothnia Police Senior Constable Juha Puurula says that the locations of weekend end-of-term party plans are still a bit of mystery. Police will, however, include social workers and youth workers in patrols in Kokkola. The aim is to engage with young people, provide guidance, and make sure that everyone has a safe weekend.
"The message to parents is that they should take an interest in their children's' activities, and agree on the rules. In addition, parents should be ready to pick up their children and take them home if everything doesn't go according to plan and they get a call from us," says Elisa Ihanus, a Kokkola city social worker.