A cough from a person infected by novel coronavirus contains particles or aerosols that can travel as far as four metres, according to Finnish researchers who modelled the behaviour of droplets containing the virus in indoor spaces.
The research group involved experts from Aalto University, the Finnish Meteorological Institute (FMI), Helsinki University and the state-owned research and innovation centre VTT. The group published its findings in a scientific article that has not yet been peer reviewed.
"It was a surprise to me how far the virus could spread in aerosols," said associate professor Tarja Sironen, one of the Helsinki University researchers involved in the project.
When people speak, cough or sneeze, they release droplets that may contain pathogens such as novel coronavirus. Even a dry cough can release small droplets smaller than 50 microns that do not fall to the ground immediately, but float in the air and remain suspended in indoor air currents.
These kinds of particles can float in the air in a store or a workplace with people who are coughing or sneezing due to coronavirus symptoms.
Virus disperses quickly
It is not yet known how much of the virus is required to infect other people in a store or other public indoor space. Sironen said that it is likely that quite a lot is needed to infect others, which she added is a relief.
"At the moment it seems that the viral load in a cough is small and that it also disperses quickly as it spreads. The difficult research question is, what is the dose required for infection," she noted.
Additionally, infection would require people to spend a great deal of time with an infected person in an indoor space. People can therefore reduce their risk of infection by adopting a few simple tactics.
Story continues after photo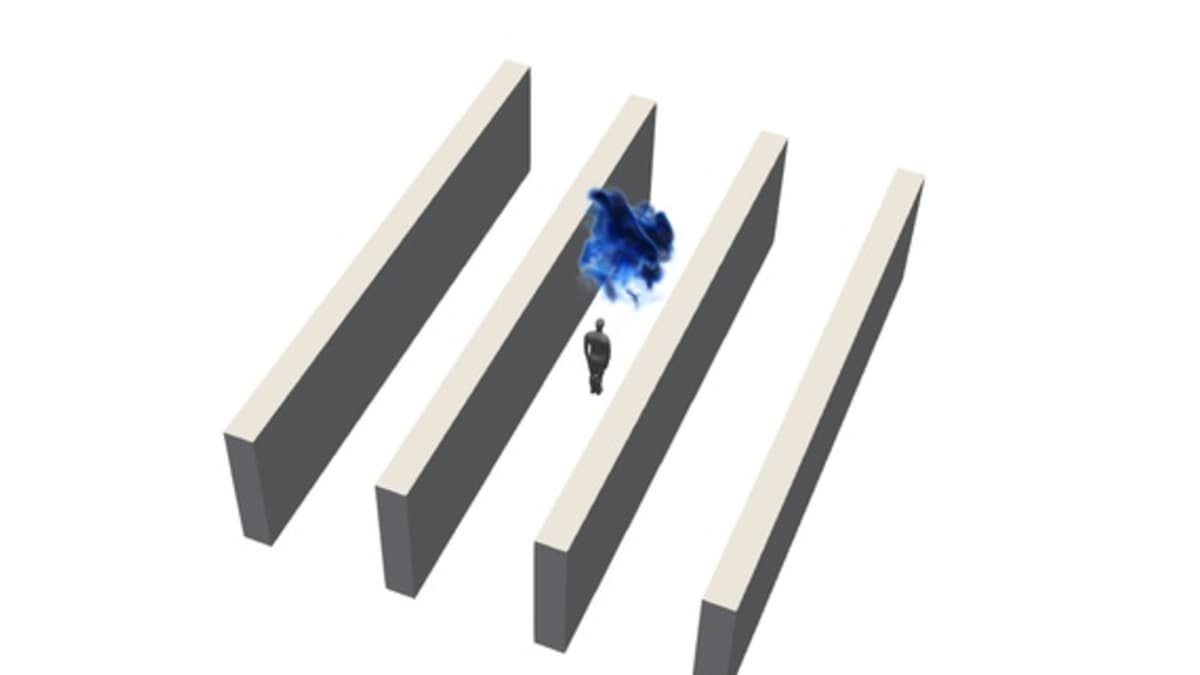 "If you halve the time spent in a space, you also halve [your] inhaled aerosols and exposure," said Aalto University associate professor and research project coordinator Ville Vuorinen.
Although the risk of infection during a single store run is rather small, there is good reason to avoid prolonging time spent in confined spaces and among crowds. The risk of infection increases the longer people spend time in crowded spaces, the study suggested.
Physical distance and isolation important
In addition to modelling the behaviour of droplets containing coronavirus, researchers reviewed cases where large groups of people were believed to have been infected by a single asymptomatic person.
If people are spaced at four-metre intervals and they spend a long time in the same space, merely speaking creates a particle cloud that is enough to cause infection, researchers found.
"The most important thing is if you have symptoms, stay home. Symptomatic people spread droplets the most," Sironen stressed.
The research also suggests that remote work helps reduce the risk of infection.
"The workplace is quite challenging, because we repeatedly spend extended periods in the immediate vicinity of other people," Vuorinen pointed out.
In addition to remote work, employers can increase workplace safety by staggering work shifts and ensuring good air circulation, researchers advised.
During leisure time, it is also safer to meet others outdoors than indoors and people should always remember safety distances, outdoors as well as indoors, they added.