Gender neutral signs will begin to appear on roads across Finland as the new Road Traffic Act comes into effect from Monday, 1 June.
The act empahises the importance of clear and easily understandable road signage in fostering better road safety, and will see older signs replaced by up to 50 new signs with gender neutral characters.
Tapani Lovén, Sales Manager of Normiopaste, Finland's largest manufacturer of road signs, told Yle that the new signs are an important reflection of changing times.
"The world has changed quite a lot in 38 years. Forms of exercise have changed, as have exercise equipment, human behaviour, and age structures. It is good to update traffic signs for this millennium," Lovén said, adding that the new signs will be gradually rolled out over the coming weeks and months as current signs are still valid for another 10 years.
Improving road safety is the main reason for the updating of signs, as some of the old ones can be difficult to see in dimly lit areas, while weather conditions can also have an adverse effect.
Story continues after photo.
"Many traffic signs are too low. The lower edge of the sign or its additional plate should be at least 220 centimeters high. For lower signs, the heavy snow load thrown by snowplows often twists them at an angle," Lovén explained.
Despite the changes, Lovén added that the coming reform has been received very differently by municipalities across the country; with some being "horrified", some finding the changes unnecessary, while others have been "excited".
"The fear of change has been created by the fact that employees have not been faced with such a change during their careers before," Lovén said.
New act requires drivers to anticipate actions of others
The new Road Traffic Act also brings a number of minor changes and clarifications to road rules, including a new stipulation that all road users are obliged to anticipate the actions of others.
In other words, even if the road user complies completely with the rules in a certain situation, they must also try to anticipate and react to the actions of another user to avoid any collisions. This can be done by, for example, keeping a safe distance from another road user who is violating the rules.
Another change is to the punishment handed out to speeding drivers. In the past, drivers who exceeded the speed limit by seven kilometers per hour (km/h) could have faced a driving ban.
Story continues after photo.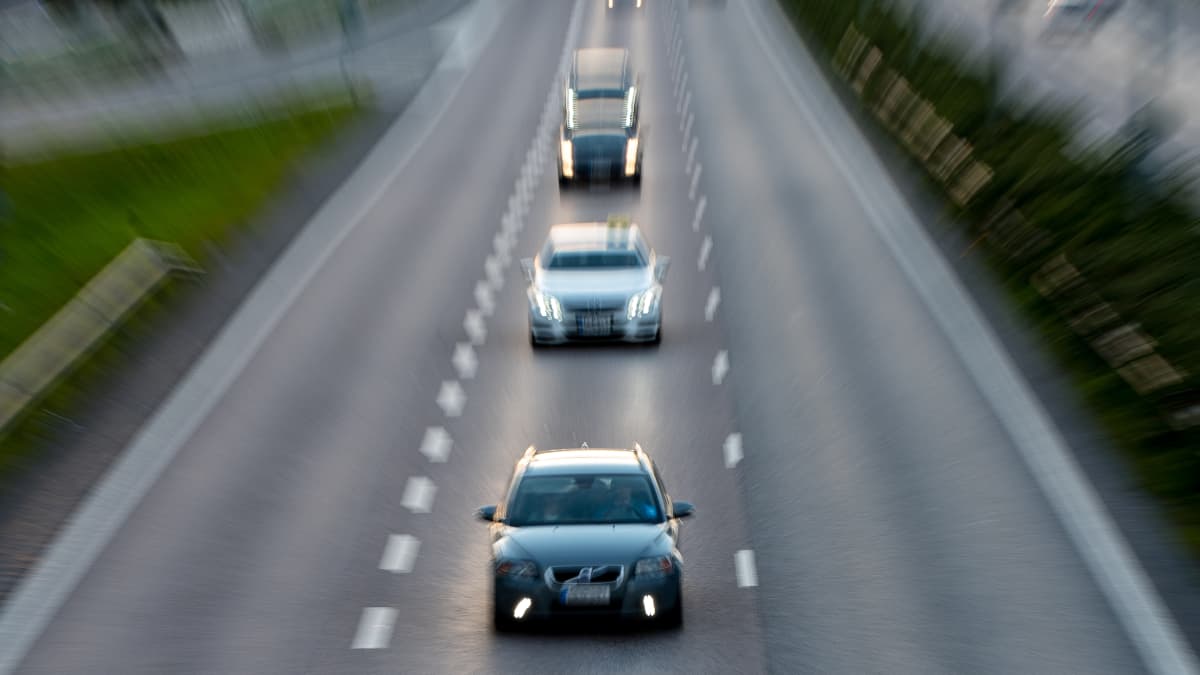 This limit has now been extended to 10km/h when the speed limit is 60mk/h, and to 15km/h if the speed limit is higher.
If drivers commit three of these offenses within one year, they will receive temporary driving bans. However, if a driver has had a license for less than two years, he or she will face a ban after just two violations within a year.
The nearly-ubiquitous blue plastic parking discs used to indicate when a vehicle was parked in restricted areas are also no longer mandatory. In the future, the parking time can be written on a piece of paper, if the time is clearly discernible.
Changes for cyclists too
Finland's cyclists will also need to become familiar with the terms of the new act, as a number of new regulations will be introduced from Monday.
For example, from the beginning of June every bike must now have a red light that shows back light at dusk or in the dark. Cycling helmets may also be fitted with a red light.
In addition, cycle paths will be one-way in the future. Two-way bike paths are marked separately with an additional sign.
The act also sees the introduction of a new type of street: the "bike street", which is not the same as a bike path. Other vehicles are also allowed on the bike street, but the driving speed is determined by the cyclists. Other vehicles must also allow cyclists unobstructed access.
The speed limit on the new bike street is a maximum of 30 km/h, and the beginning of the street is marked by a new traffic sign.
All of the new changes can be found on the Finnish Transport Infrastructure Agency's website (in Finnish).