There wasn't a deluge of passengers headed across the Gulf of Finland on Monday as coronavirus-related restrictions on travel between Finland and Estonia were officially lifted.
"This is the first time I'm on a business trip from Estonia to Finland since the crisis began. My clients are here and it's important that I meet them face to face, said Karel Saar, an engineering firm CEO told Yle as he arrived to Helsinki.
Restrictions on travel between the Baltic countries and Norway, Denmark and Iceland were officially lifted on Monday. In effect, passengers travelling between these countries are no longer required to two-week stints of quarantine.
While passenger vessel traffic picked up a bit on Monday - nearly reaching pre-corona levels - there was little congestion seen around Helsinki's West Harbor Terminal.
Shipping firm Tallink Silja's commercial director, Marco Palmu, offered a bleak outlook.
"Summer is lost"
"Yes, the summer's [business] is lost. We will not see similar passenger levels as in previous summers," Palmu said.
The coronavirus travel bans and restrictions particularly hurt the passenger shipping sector, as companies rely on summer travellers to get their accounting books into the black.
However, as the Finnish government announced the lifting of travel restrictions last Thursday, bookings on Tallink Silja ships began to increase. Palmu said he expects traveller numbers to gradually grow during the summer.
By noon on Monday it was still quiet at the West Harbor Terminal, most of those arriving from Estonia were visiting family or had come for work, but there were a few tourists on a holiday visit, as well.
Finnish citizen Veli-Pekka Tynkkynen, who was headed across the Gulf, explained that he's dating someone from Tallinn, but the pair had to spend the past two months separated due to the restrictions. Now the couple plans to celebrate the upcoming Midsummer holiday in Estonia.
Story continues after photo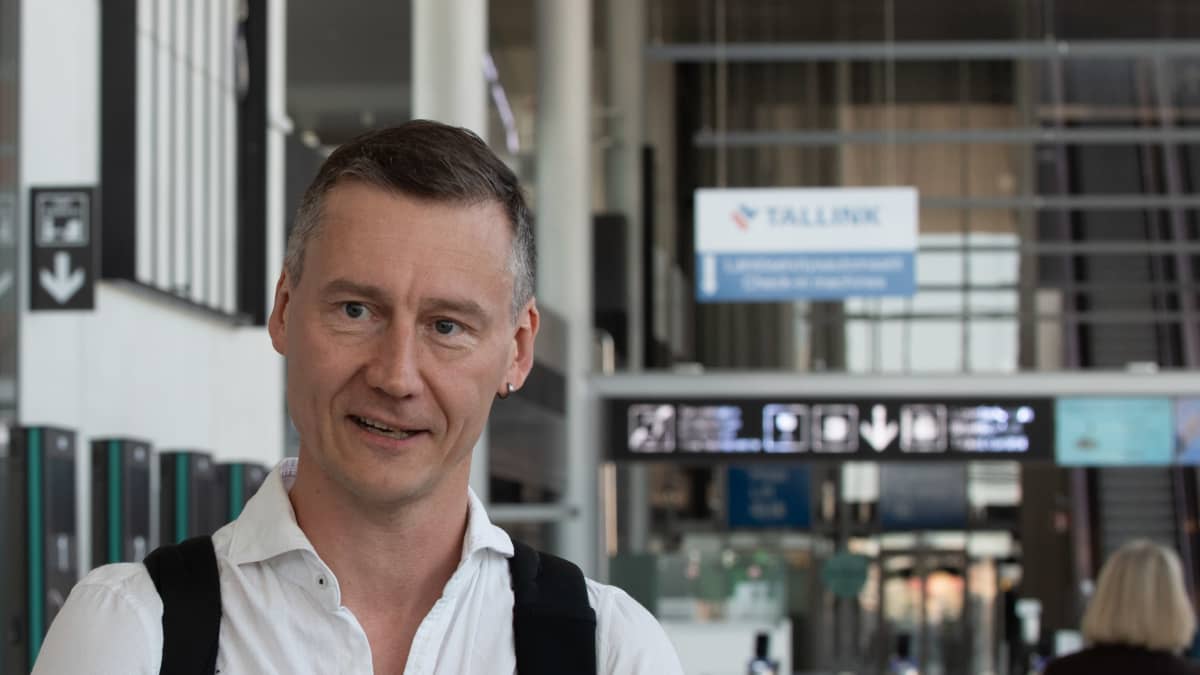 Special rules
In an aim to prevent the spread of coronavirus, shipping firms are putting in place precautionary measures on vessels in much the same way as is being done on land.
Cleaning routines are more frequent, hand sanitising stations are provided, passengers are intermittently reminded to maintain proper distances from one other and the number of available seats in restaurants have been reduced and spread out.
One popular way passengers spend time on routes between Helsinki and Tallinn is eating at onboard buffet restaurants. Unlike in Finland, where smorgasbord-style service is still banned, Tallink Silja ship buffets are still open, but they are entirely self-service, according to the firm's communications director, Marika Nöjd.
"The food at the buffets is individually packed or the staff dispenses it. But you can still eat as much as you want in the buffet, and the beer taps are open," she said.