Reported incidents of violent crime increased in Finland during the spring, according to official statistics collected by the National Police Board of Finland.
More premeditated homicides and attempted homicides were committed during the first five months of 2020 than in any comparable period over the last ten years.
The police board's statistics found that a total of 201 murders, homicides or attempted homicides were made during the January-to-May period this year. The previous highest figure for the period of the last 10 years was 2012, when 179 such crimes were brought to the attention of police.
The number of violent crime incidents particularly spiked in March.
Story continues after graphic.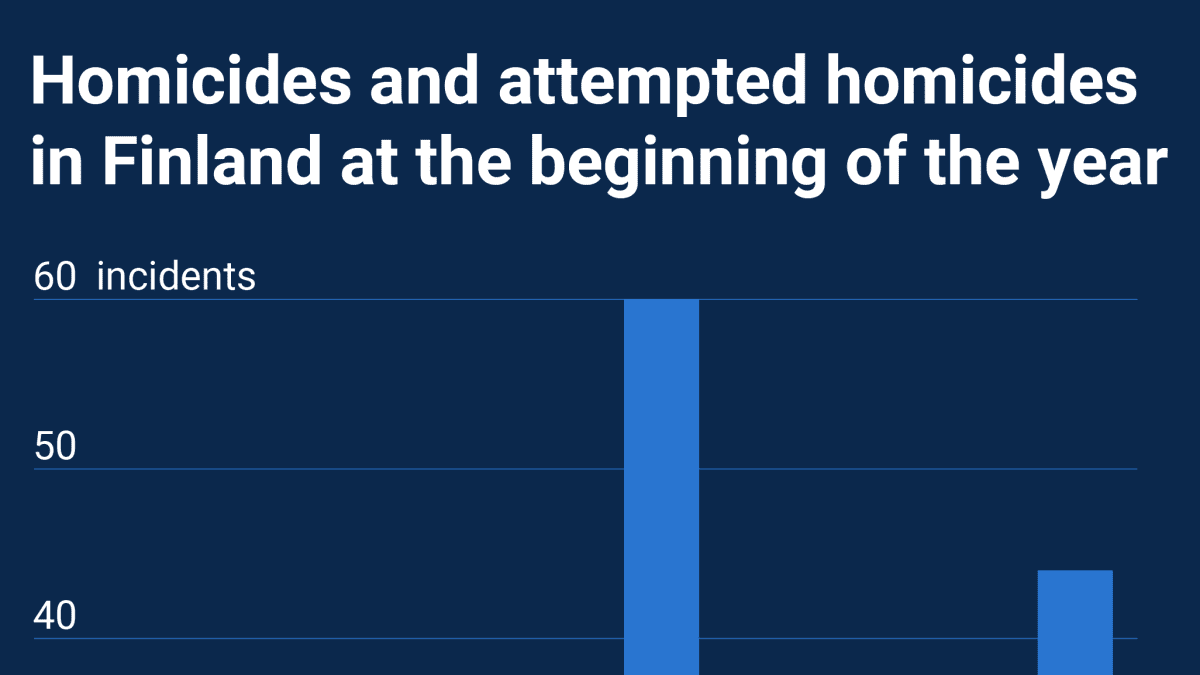 "In March, the effects of the coronavirus crisis were at their highest," doctoral researcher Miikka Vuorela from the University of Helsinki told Yle. "People stayed in their homes, afraid of getting sick and losing their jobs. This stress contributed to the onset of alcohol and substance abuse, as well as mental health problems."
Police remain cautious about assessing the reasons behind the figures, but a number of specific issues have attracted the attention of the Helsinki Police Department during the spring.
"There have been three main reasons for homicides: the use of recreational drugs, problems in relationships that result in violence, and mental health problems, especially in relation to the incidents of attempted murder," detective Jari Koski of the Helsinki Police Department's Violent Crime Unit explained.
Coronavirus causing "crime wave"
According to the police's statistics, 21 attempted murders had been investigated by police throughout Finland by the end of May, an increase of up to 75 percent compared to the same period in previous years.
Over the same period, 33 suspected homicides were committed, which is over 60 percent more than the average of previous years. There have also been 133 homicide attempts in the early part of the year, about 24 percent more than the 2010s average.
Story continues after graphic.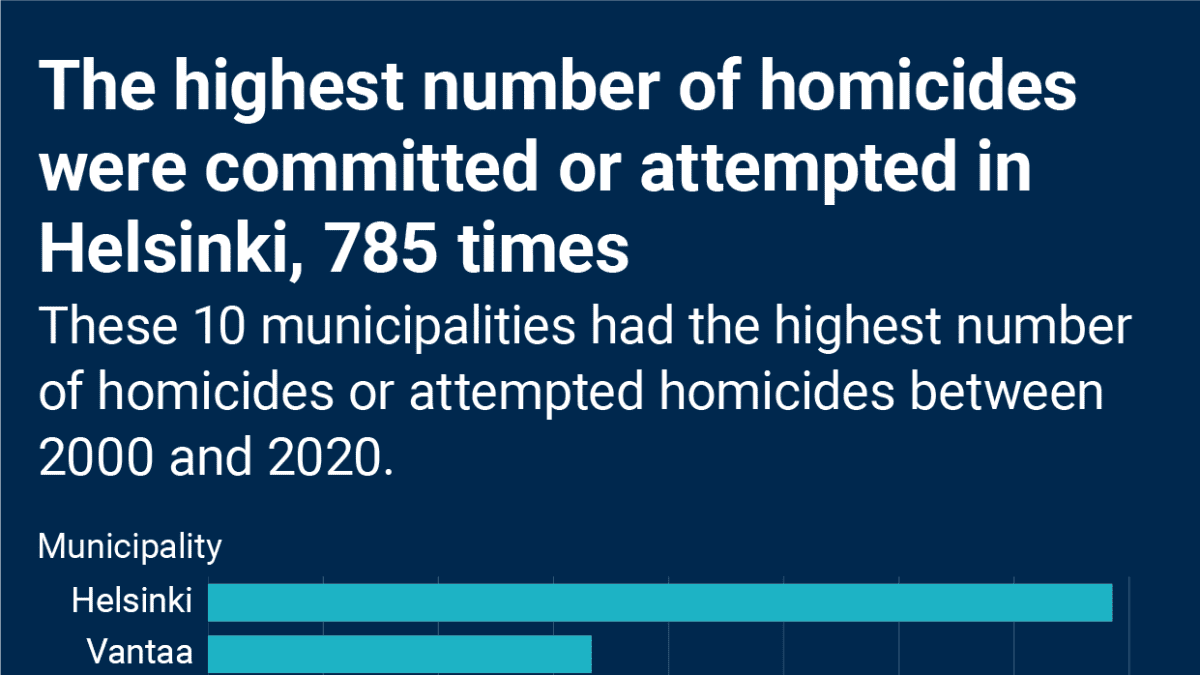 "This is an exceptional phenomenon in which the current crisis is producing a wave of crime," researcher Vuorela said. "There has never been such a wave of crime related to a non-violent crisis in Finland before. Usually, violence increases during war, but not during economic crises, for example."
Violent crime-related alerts received by police during the spring mostly came from private homes, the police board said.
Finnish city centres, on the other hand, have been calmer than usual because bars and restaurants were closed until June - leading to a decrease in the number of public assaults reported to police.
Lapland is Finland's per capita capital of violent crime
An incident involving a drunken man who fired at police officers on Midsummer weekend in 2016 has catapulted a small municipality of 954 inhabitants in Lapland to the top of Finland's homicide chart, relative to population.
When police responded to reports of gunfire at a property in the village of Pelkosenniemi, the man shot at police officers with both a rifle and a shotgun - leading to nine counts of attempted murder. There have been a total of 12 homicides or attempted homicides in Pelkosenniemi so far this century, giving the village the unenviable distinction of topping Finland's violent crime per capita statistics chart.
The statistics also reveal that Lapland is by far the most violent region in Finland this century, on the basis of fatal homicides relative to population.
Story continues after graphic.
In addition to Pelkosenniemi, the Lapland municipalities of Posio, Kemijärvi, Kemi and Salla are all listed in Finland's top ten in terms of the number of homicides relative to the population.
According to Jukka Haataja of the Lapland Police Department, there are several reasons why conflict situations in Lapland end in homicide or attempted homicide more often than in other places around Finland.
"Alcohol is involved in almost all homicides here. A typical homicide in Lapland is a drunken, impulsive killing with a sharp weapon," Haataja explained, adding that there may also be generational variations in the way conflict is handled in Lapland.
"Yes, the figures for Lapland can also be explained by the fact that in some places a violent pattern of behaviour can be passed down from one generation to the next, more so than elsewhere," Haataja said.
Other factors which contribute to Lapland's high figure include the long distances and shortage of police resources in the region, meaning it may take police over an hour to reach a location after receiving a report of an incident.