In an aim to minimise the risk of coronavirus-infected travellers arriving to Finland, the government has set new guidelines.
Going forward, Finland will not require travellers to undergo 14 days of quarantine if they arrive from countries with a maximum of eight new coronavirus diagnoses per 100,000 people over a two-week period.
The announcement was made at a press conference on Tuesday evening, and Interior Minister Maria Ohisalo noted that the government would remain extremely cautious on the reopening of borders.
Travel may be possible to 12 more countries
Based on the government's formula and the current coronavirus situation in countries within the Schengen area and across the rest of Europe, restrictions on travel to at least 12 countries may be lifted on 13 July.
The list of Schengen countries from which travel might be possible include:
Germany, Italy, Austria, Greece, Switzerland, Slovakia, Slovenia, Hungary and Liechtenstein.
In addition, travel to Finland from the following non-Schengen EU countries would also be allowed:
Croatia, Cyprus and Ireland.
However, internal border controls and travel restrictions would remain in place with the following countries:
The Netherlands, Belgium, Spain, Luxembourg, Malta, Portugal, Poland, France, Sweden and the Czech Republic.
Story continues after graphic.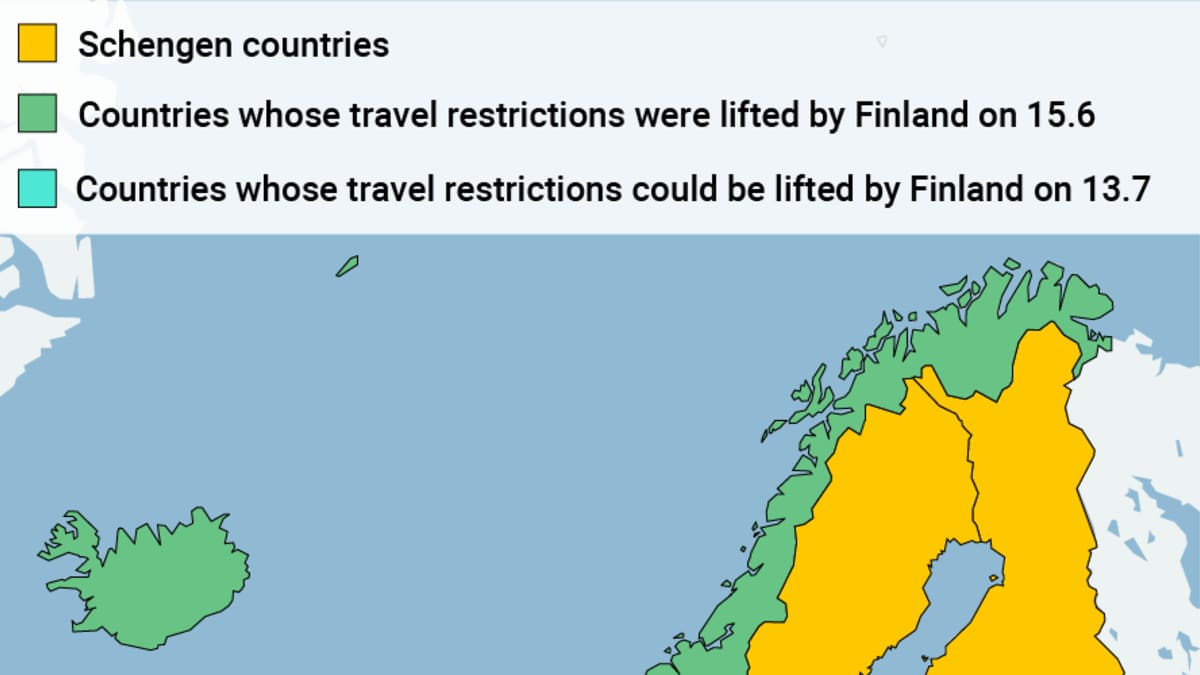 The current lists are however only preliminary, with a full review expected at a later stage and the government due to make a decision by July 10 at the latest.
In the meantime, the Ministry of the Interior emphasised that Finnish residents hoping to travel abroad must also remember to check the restrictions on entry in the destination country. These countries may have their own restrictions on tourists, including individuals arriving from Finland.
Finnish residents can currently travel to and from the Baltic countries, as well as Norway, Denmark and Iceland after travel restrictions were lifted on June 15.
With some exceptions, travel to and from close neighbour Sweden however remains off limits due to the high infection rate there, a situation which is unpopular in parts of both countries.