Finland's government is reopening the economy in stages, new coronavirus infections remain under ten per day, and the streets are getting busier.
It looks like Finland is getting closer to a more normal summer.
At the same time, it is clear that the virus has not disappeared. Infection numbers are soaring in the United States, Brazil and India. Germany too has uncovered new infection chains that have prompted some regions to bring back restrictions that had been rescinded.
So long as the virus is out there, it can also spread in Finland.
The expected "second wave" of coronavirus infections is not guaranteed. But if infections start to increase again in Finland, the authorities are much better prepared than they were in the spring.
Yle details five things that should help keep Finland a little readier than it was when coronavirus first hit the country.
1. Massively increased testing capacity
The government's goal is to fight the second wave with a "test, trace, isolate and treat" strategy. Virus carriers and those exposed to the virus should be identified as quickly as possible, so that they can be treated and isolated from other people.
In the spring that did not work because there was insufficient testing capacity. Now the situation is different.
In mid-March Finland was able to test and analyse around 1,700 suspected coronavirus samples a day. Now Finland has 30 labs across the country able to analyse some 13,000 samples per day.
Story continues after photo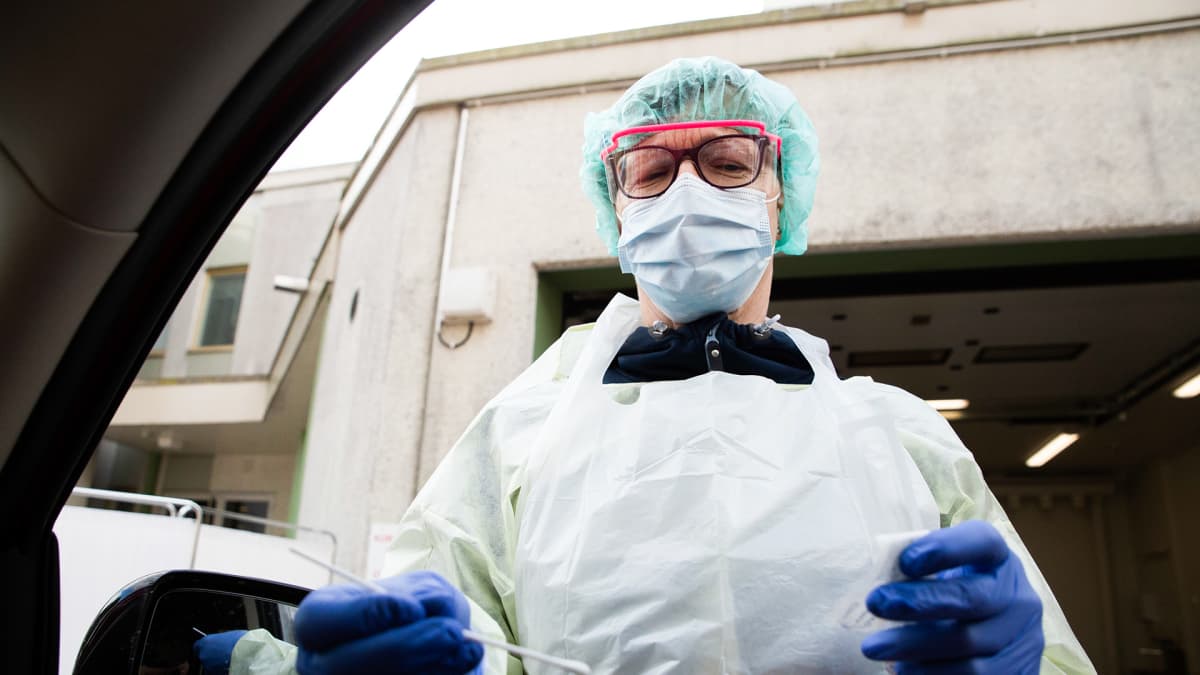 "The estimate is that this will be sufficient for a much bigger epidemic than was seen in the spring," said Carita Savolainen-Kopra from the unit at the National Institute for Health and Welfare (THL) dedicated to microbiology expertise.
There has also been an issue with the reliability of tests. Results could be negative, and then a patient would become seriously ill with coronavirus.
The problem wasn't the test itself, but the analysis, according to Savolainen-Kopra. One common reason for a false negative was that the sample had been taken either too early or too late.
Interpreting analysis and understanding on the whole has now improved.
"Now we understand better what a possible negative result means," says Savolainen-Kopra. "We know how to relate results to symptoms and what we know about those exposed."
In practice, this means that tests are repeated if symptoms persist after a negative test result.
2. More contact tracers and soon, hopefully, an app
The first death from coronavirus in Finland came on 20 March. At that time, there were around 70 new confirmed cases a day.
In Helsinki, where cases were concentrated, a few dozen people were tasked with tracing the contacts of those infected. That was not enough to quickly find people carrying and exposed to the virus.
If a second wave comes, the situation will be different. Universities in Tampere and eastern Finland are currently training an army of contact tracers, at the request of THL.
The online course is aimed at healthcare professionals and teaches the principles of contact tracing. Some 2,200 people have signed up, and around 500 had completed it before Midsummer.
Story continues after photo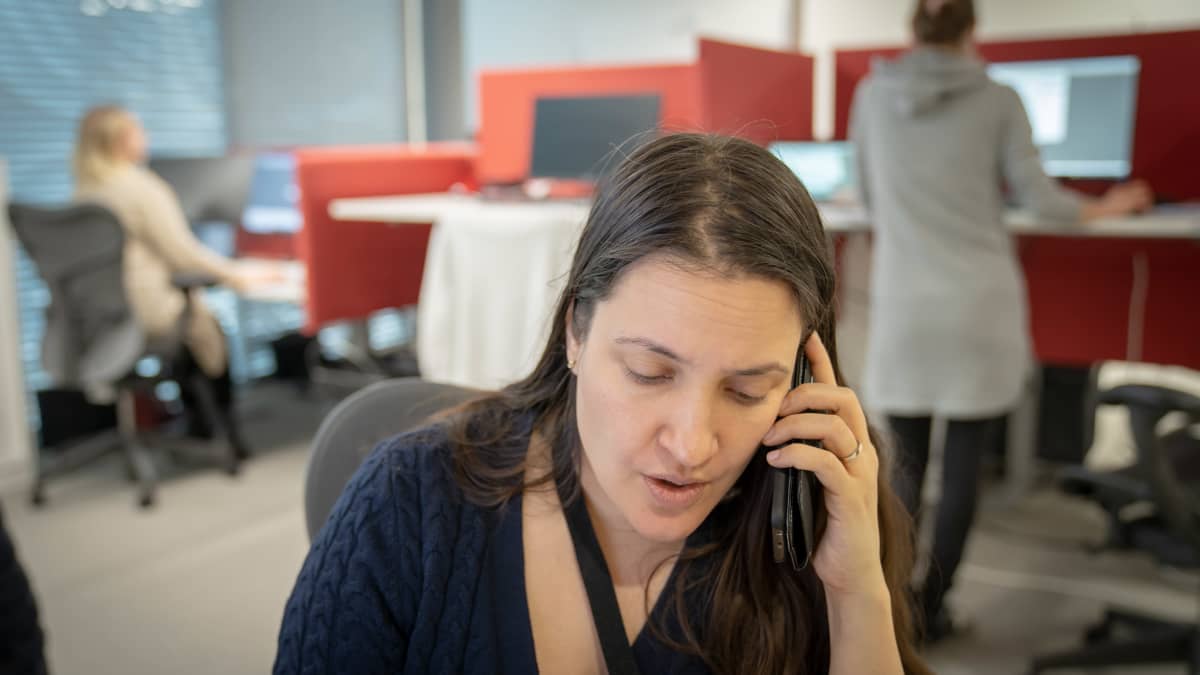 "It's been popular, said Epidemiology Professor Pekka Nuorti of Tampere University.
The goal is to create a 'reserve' of contact tracers in case infection numbers start to climb again.
"The thinking is to create a tool that municipalities and hospital districts can use if they need to," said Nuorti. "The epidemic situation is quite calm, so it is a good time for training."
By September the goal is to have another tool in place: a contact-tracing app.
Before it is rolled out, Finland must make a change to the infectious diseases law. That change is currently being dealt with by parliament and should be completed by the end of August.
3. Hospitals better able to ramp up intensive care capacity
The goal of the restrictions introduced in the spring was clear: to prevent intensive care units being overwhelmed with patients.
If they had filled up, it would not have been possible to help those most seriously sick with coronavirus. The same catastrophic situation that was seen in Spain and Italy would have played out in Finland too.
It is not just a question of ventilators and other equipment, but above all a lack of skilled staff to manage care in these units.
Since the spring every hospital district has trained large numbers of nurses and doctors to work in intensive care units. There were insufficient staff for non-urgent care, so much of that activity was reduced.
Story continues after photo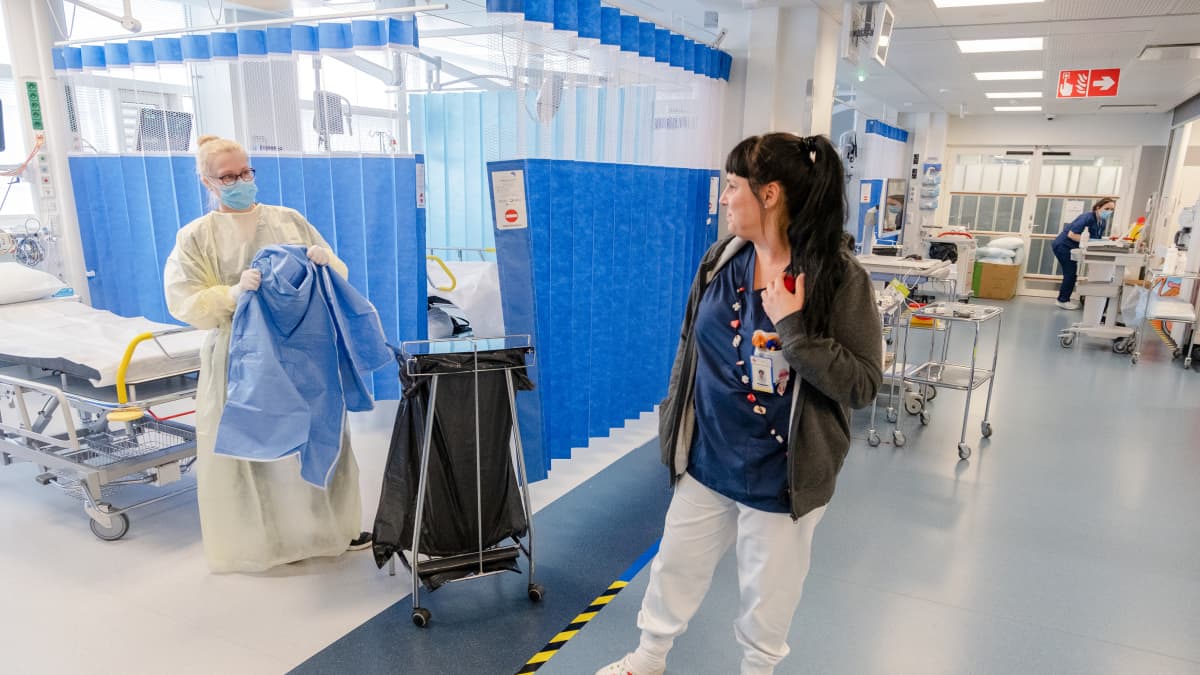 For that reason the possible second wave won't be so much of a disruptor. The training has been completed, so a second training drive won't be necessary.
"We are in a better situation from a preparedness perspective," said Mikko Pietilä of south-west Finland Hospital District.
"We won't need to cut back on other care because we have been able to train people. Of course everything depends on how many cases there are."
In future hospital districts will also be better able to forecast the emptying of hospitals, which surprised some of them earlier in the year. In the spring many people began to cancel planned appointments, which led to reductions in non-urgent care and even financial difficulties for some hospital districts.
"It took a while before the phenomenon was even noticed, when all attention was on corona preparedness," says Pietilä. "Next time we can from the start ensure that people come for treatment."
4. Better supplies of protective equipment
One of the biggest issues this year was a lack of protective breathing equipment, face masks and other protective equipment.
There were two problems: there weren't enough protectors, and ministers did not know that there were not enough protectors.
Finland's pandemic preparedness plan required hospital districts and municipalities to keep stocks that would last for 3-6 months of 'normal usage'.
Now we know that stocks for 3-6 months of 'normal usage' are not nearly sufficient to deal with a coronavirus epidemic spread through breathing.
The situation is now being remedied through domestic production of protective equipment.
The Ministry for Social Affairs and Health says that Finland is now producing 22,000-56,000 FFP2 and FFP3 breathing protectors a day. In all, some 55,000-180,000 pieces of protective equipment are being produced per day.
Story continues after photo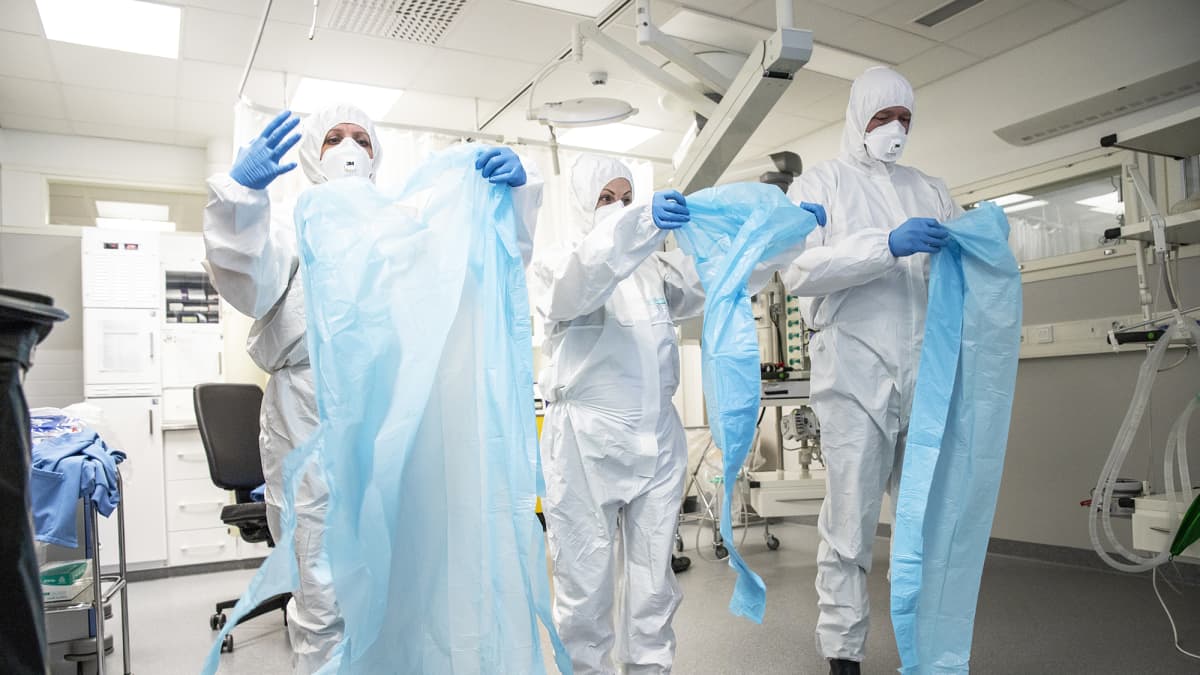 That is still not quite enough, if infections start to spread as they did in the spring, according to Lasse Ilkka from the ministry.
"For example we went through more than a million surgical masks a day [in the spring]," said Ilkka.
The situation is good despite that, however. Domestic production is increasing, and it is easier to replenish supplies from abroad than it was earlier in the year.
"With help from the current market situation and domestic production we will have sufficient preparedness for the autumn," said Ilkka.
5. Finnish law amended to deal with epidemic
The most important measure to halt the spread of coronavirus in an epidemic is to avoid large gatherings of people.
Banning big events, or closing schools and restaurants means far-reaching interference into citizens' basic rights. In the spring Finland realised that normal legislation was not enough to bring in the restrictions experts recommended.
Therefore several laws were quickly changed to expedite tighter rules. The heavy-lifting was done with the preparedness law, which was drafted with a view to wars and other emergency situations.
That allowed for the cordoning-off of Uusimaa, the region hardest hit by the epidemic, from the rest of Finland, and gave municipalities permission to miss deadlines for treatment for other ailments.
Story continues after photo
The Finnish legal code has been amended and is currently being further amended to ensure it better meets the demands of a possible second wave.
For example, the infectious diseases law has been changed to allow restaurant opening times and alcohol licensing to be changed in stages and by region. Now restrictions are being removed but the law allows for them to be reinstated if there is a need.
Changes to education legislation were approved just before Midsummer. The change means that schools can in exceptional circumstances switch to distance learning if local councils decide it is necessary, with no need to activate emergency legislation as happened in the spring.
But: It's not over yet
We now know much more about coronavirus than when it first arrived in Finland. For example there is increasing evidence that the virus is airborne, and that it spread primarily through big public events and not, for example, at schools.
There are still many questions, however.
We cannot forecast how the virus will spread around the world, and possibly across borders into Finland.
We do not know how rescinding the current restrictions will affect the spread of the virus, or how quickly Finns will start to backslide on social distancing and hand hygiene.
Neither do we know what the impact of those restrictions and recommendations was in the first place.
"A single measure's impact is difficult to separate from another's, as there were so many different measures," says Taneli Puumalainen of THL. "Scientific understanding of the efficiency of different measures will increase quite a lot in the coming months."
Economic questions
The other open question relates to money.
Preventive measures in the economy and people's movements have made a big dent in states', businesses' and citizens' finances.
According to the OECD (siirryt toiseen palveluun), the cost of lockdown measures is around 1.5-2 percent of GDP for each month they are in force.
Is there an upper 'price limit' Finland is willing to pay to slow down the epidemic?
No, according to Mikko Spolander of the Ministry of Finance.
That's because future restrictions cannot be evaluated based on what happened in the spring.
"People have changed their behaviour, the surprise won't be as big as it was in the spring," said Spolander. "That's why the shutdowns necessary will be different from those in the first wave. Restrictions will be imposed in a more targeted way than in the spring."
Evidence from abroad suggests, however, that the price of coronavirus is not determined by government decisions, according to Spolander.
"In Sweden economic activity took a dive too, even though their measures have been pretty different," said Spolander. "That suggests that consumers and businesses react to the disease in a similar way regardless of whether or not restrictions are in force."