Finland is in the midst of an early summer heatwave with well-above average temperatures this week that have risen by the day.
It became even more likely that June will be the hottest month in Finnish measurement history on Thursday afternoon, after temperatures hit 32.7 degrees Celsius in the western municipality of Kronoby, the highest measured so far this year.
Yle meteorologist Matti Huutonen said that temperatures could get even warmer before the end of the day.
The highest temperature ever recorded during June in Finland was measured in 1935 in Southern Ostrobothnian municipality of Ähtäri when the mercury read 33.8 degrees. That heat record was expected to be broken at some point on Thursday.
Story continues after map
Overall, the highest temperature ever recorded was measured in Liperi, Northern Karelia in July 2010, when the thermometer read a scorching 37.2 degrees. Meanwhile, the longest continuous heatwave in Finland lasted a total of 26 days during the summer of 2014 in the Helsinki neighbourhood of Kumpula.
The current heat is being caused by a strong high pressure system from the south. However, the heat will subside a bit over the weekend, when temperatures will cool - at least in northern and eastern areas.
Story continues after photo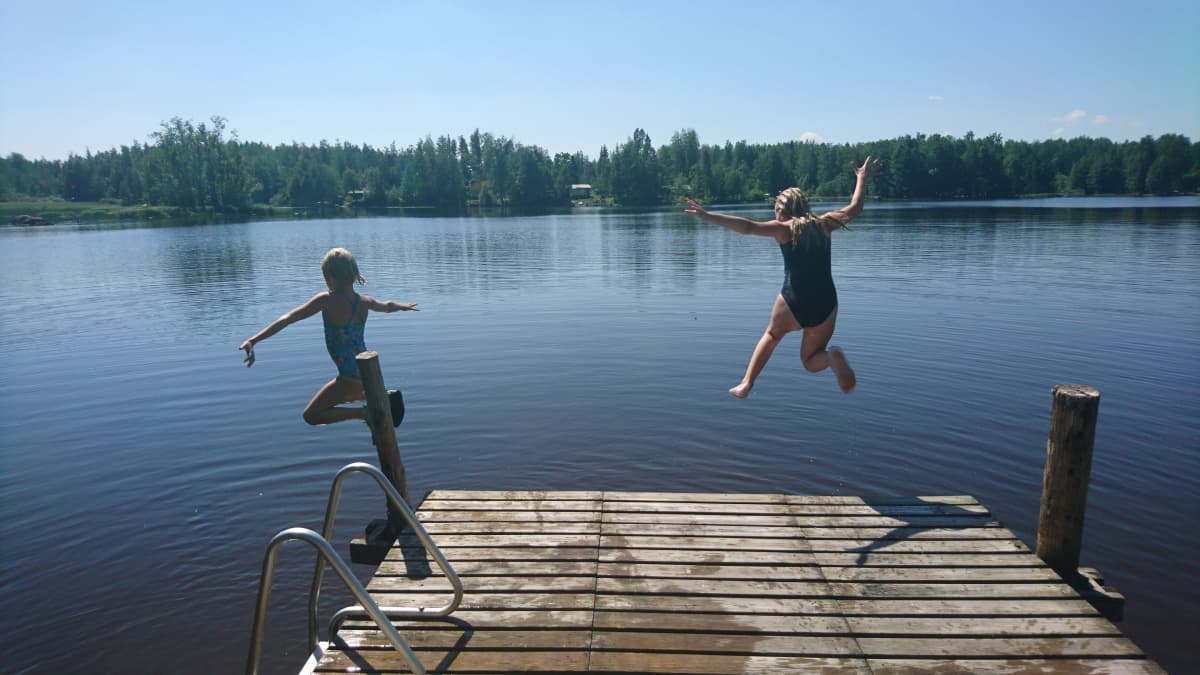 A significant amount of rain, needed at farms across the country, is not expected in the coming days, as only a few isolated showers and thunderstorms are forecast. A proper rainfall is not likely until the middle of next week at the earliest, according to the forecast.
Forest fire warnings are in effect across all of Finland, with open fires prohibited.