Finnish residents are eating more chicken and the popularity of oats continues to grow, according to a food commodities report from Natural Resources Institute Finland (Luke).
Each Finnish resident ate 12kg of eggs (which equates to around 200 eggs each), guzzled 148kg of dairy products and chewed 81kg of grains. Meanwhile each person also ate 66kg of fruit and the same amount of vegetables, according to Luke's 2019 Balance Sheet for Food Commodities.
Story continues after graphic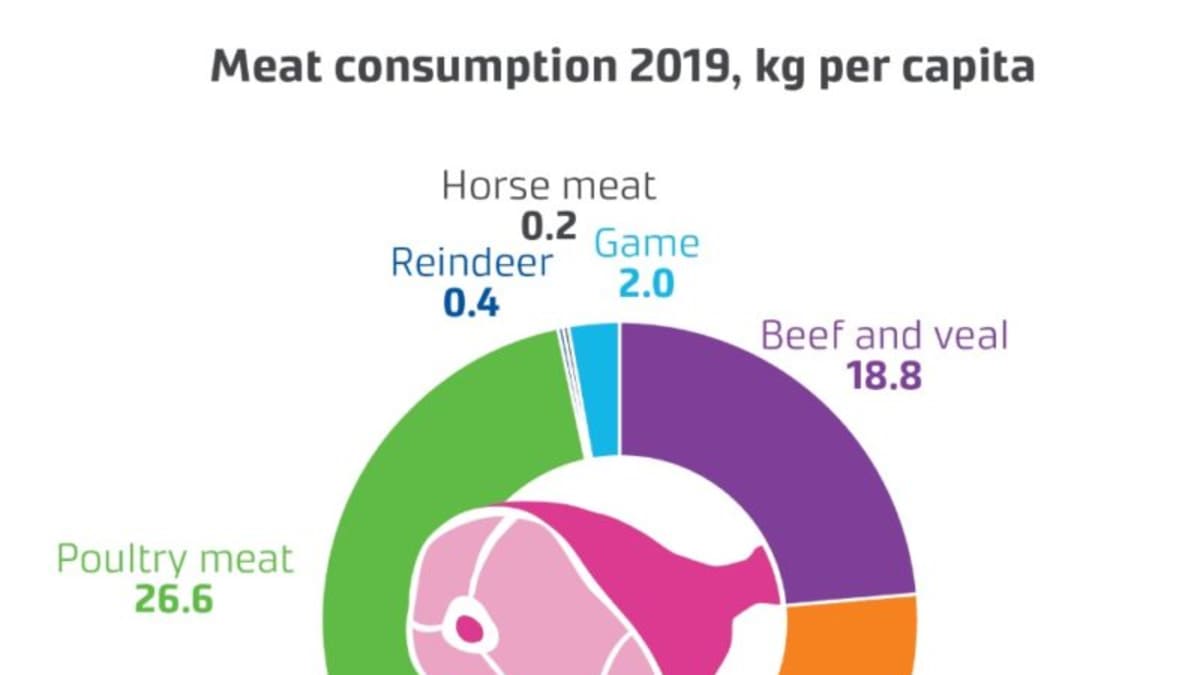 Less meat
The consumption of meat products decreased by 1.5kg per person, and poultry is increasingly popular.
Per capita, residents ate 26.6kg of chicken last year and according to the institute's senior specialist Erja Mikkola, poultry consumption increased by four percent compared to 2018.
"In turn, the consumption of pork decreased by approximately five per cent, but its consumption still remains higher than that of poultry at 30.8kg," Mikkola said in a statement.
Beef consumption declined slightly, and Finnish residents ate a bit less than 20kg of red meat last year.
Fresh fruit
The consumption of citrus fruit was up slightly last year, as people ate about 14.3kg of the C-vitamin rich produce last year, a half kilogramme more than the previous year.
However there was a decline in consumption of other types of fresh fruits, with just under 45kg of fruits consumed in 2019. People bought more vegetables too, around 66kg of them, but the institute noted that the figure also includes wasted veggies.
Story continues after graphic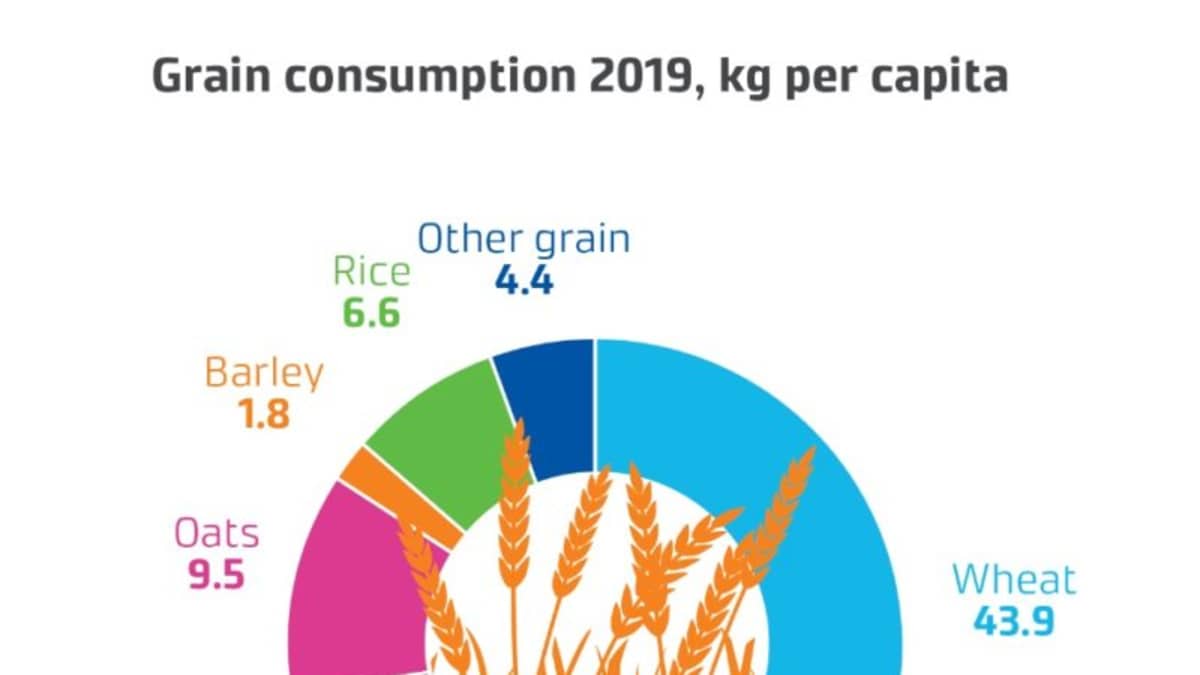 Oat boom continues
A similar commodities report the institute published last year found that oats were more popular than ever. This year the same can be said, as residents swallowed an additional two kilogrammes of the whole grain product, amounting to 9.5kg of oats per person in 2019.
Rice consumption saw an uptick, as well, but overall consumption of other grains did not change, year-on-year.
Dairy down
One of Finland's most popular mealtime beverages, milk, was consumed less last year than in 2018. In all, Finnish consumers drank about 102 litres of milk per capita. This included all types of milk, from fat-free to full-fat. People also consumed less yoghurt, cream and viili. However, Finnish residents ate more flavoured quark - the dairy product made by heating soured milk until it curdles.
Story continues after graphic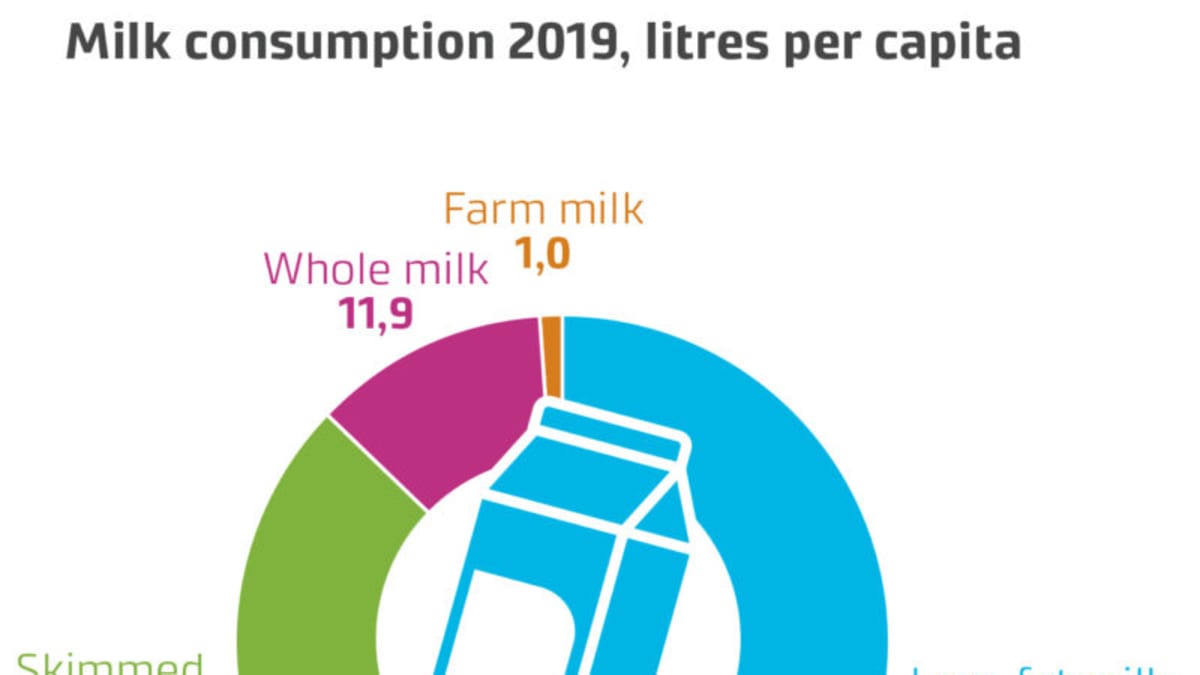 Fish flat
Consumption of seafood and fish has not changed for several years. Finnish residents ate nearly 15kg of fish per person, according to the institute.