Six electric scooter companies wheeled into Finnish cities last year during the country's electric scooter craze. Today three of those firms still rent e-scooters: Swedish Voi, German Tier and US-based Lime after Hoop, Float and HSL quietly packed up their vehicles.
The three remaining players in the micromobility market have some 3,000 scooters on the capital's streets.
Architects of Helsinki regional transport authority's (HSL) municipally funded scooter project said their pilot--drawn up with commuters in mind--was a disappointment. HSL's final report found that people were mainly hopping on scooters for joyrides instead of using them to get to and from public transport points.
But HSL's loss seems to have become another scooter company's gain, as Kirajo, a Finnish outfit, plans to relaunch HSL's retired fleet of Russian-made scooters in downtown Helsinki in July.
Popular hostility
Last year, people made some 2.5 million trips on e-scooters--over half of them on Voi's fleet.
With people less inclined to use public transport during coronavirus, demand has remained steady for e-scooters, according to Panu Alpola, Voi's operations manager in Finland.
But the new mobility mode has attracted plenty of enemies in Finland. Complaints usually centre on the vehicles 'junking up the city' as scooters are sometimes carelessly left in the middle of sidewalks.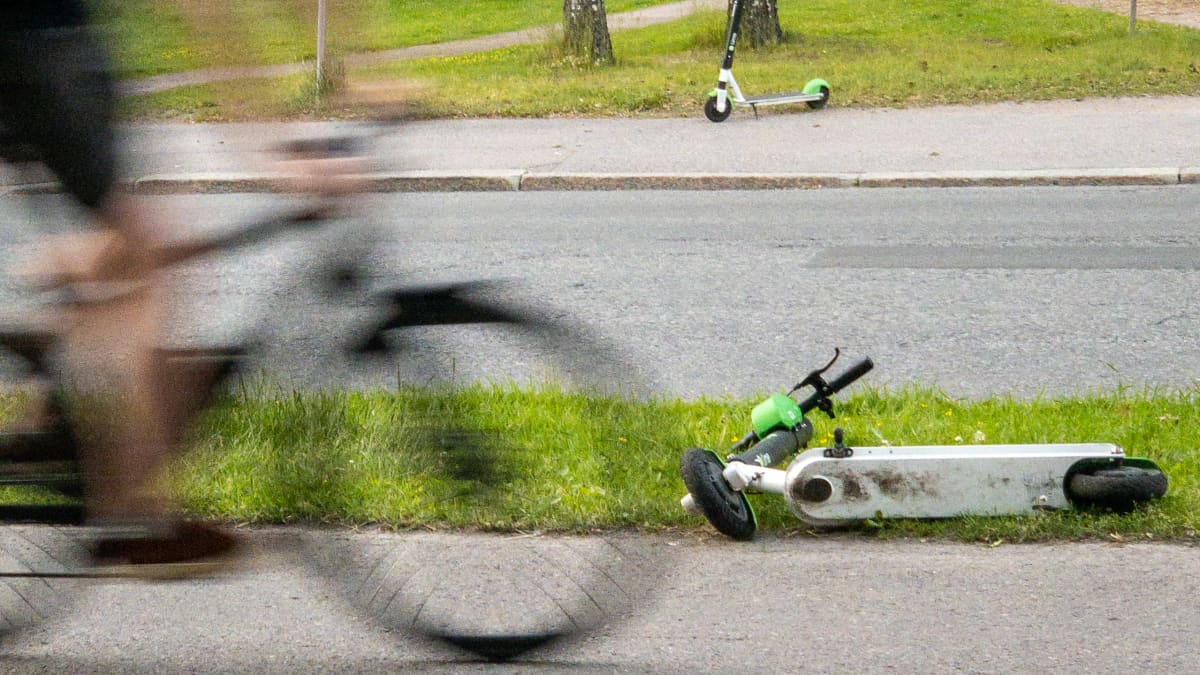 Alpo said Voi was in discussions to set up parking spots with the cities of Helsinki and Tampere and large shopping malls. The company's first docking station is being installed by Helsinki's newest mall, Tripla.
Tier said it was also setting up designated scooter parking at several points along Helsinki's southern harbour.
That said, one of the main draws of scooters is the fact that they can be left anywhere.
"Users of commercial scooters value the door-to-door aspect," explained Tarja Jääskeläinen of HSL.
Police say riders are getting better at adhering to traffic rules, such as staying in the cyclists' lane.
"We've only received a few reports of recklessness. The most visible problem is scooters littering the sidewalk--sometimes in the middle of the bike lane or road," said Pasi Tuominen, an inspector at Helsinki police department.
Beneficial to cities?
Last year the emergency department at Helsinki's Töölö hospital recorded 74 e-scooting accidents. Around half of collisions involved inebriated operators.
"We see drunk scooter driving resulting in ugly fractures to facial bones and limbs," explained Kaisa Virtanen, a senior physician at the unit.
She also said she would like to see nighttime e-scooter curfews, telling Yle her ER had filed the same number of e-scooting accidents this year as last.
Scooting companies meanwhile claim their fleets help reduce traffic congestion and pollution.
Voi said its survey showed 41 percent of customers used scooters to replace car or taxi rides and that one in five had rented a scooter to get to wok.
But HSL said its scooter survey yielded less optimistic results, finding that cycling and walking were better at reducing car usage than scooting. The transport agency said that only 12 percent of scooter renters indicated they would replace driving with scooting.
Scooters' short life spans have also drawn criticism from a sustainability standpoint. Responding to this judgment, both Voi and Tier said their vehicles can now stay in commission 18 to 24 months.