The number of lab-confirmed coronavirus cases in Finland is continuing to fall, even as the the number of tests being carried out increases.
Friday 10 July marks exactly one month since a coronavirus infection was confirmed in the city of Tampere, Finland's second largest urban area.
This suggests the virus is not currently present in the region, as a record number of people have been tested yet no infections have been found, according to Janne Laine, a doctor of infectious diseases at Tampere University Hospital.
In total, nearly 25,000 people have been tested for coronavirus in the Pirkanmaa region since the outbreak began, with just over 200 confirmed cases. In Helsinki, almost 125,000 people have been tested.
Laine added that everyone in the Pirkanmaa Hospital District, where Tampere University Hospital is located, who has reported respiratory symptoms has been tested.
The situation in Pirkanmaa is reflected across the country, as 16 of Finland's 19 other hospital districts have reported no new coronavirus infections over the last 10 days.
Only hospital districts covering Helsinki and Uusimaa, Southwest Finland, Central Finland and Päijät-Häme have seen an increase in cases during this period.
Flu increases frequency of testing
Despite the drop in confirmed cases, the number of tests being carried out has continued to rise -- especially over the last few days as an increasing number of people are reporting to healthcare services with respiratory symptoms.
According to Laine, up to 400 people were tested in Pirkanmaa on Wednesday this week. The figure for the whole of Finland on that day was almost 4,000.
"Respiratory infections seem to be evident now among the population. These are caused by other diseases and flus," Laine said.
Story continues after photo.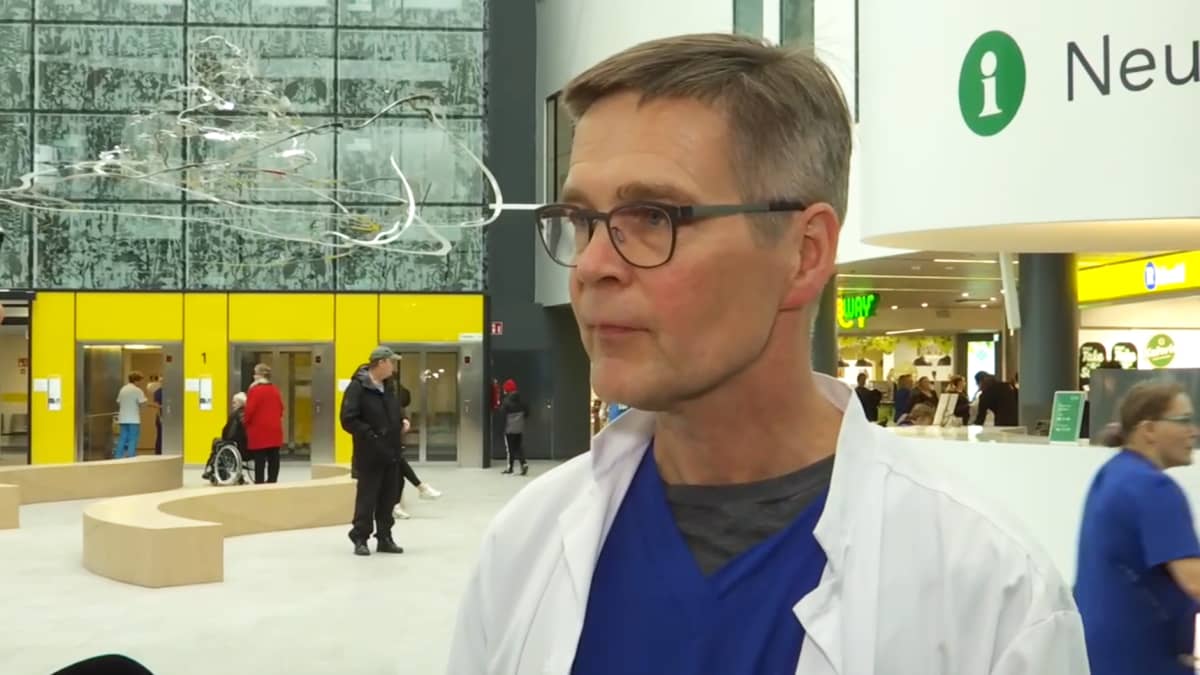 The Finnish Institute of Health and Welfare (THL) does not keep precise information on the number of influenza viruses, as they do not usually exist during the summer, or only in very mild forms.
The increase in the number of flu cases is due to the lifting of restrictions that had been in place to control the spread of coronavirus, as people are on the move more and social distancing and hand hygiene may no longer be such a priority for people as it was in the spring.
"That's when these common diseases are usually in motion," Laine added.
The risk still exists
The threshold for access to coronavirus tests was lowered in April as testing capacity increased in Finland, and Laine hopes it will be kept at a low level.
"In principle, if there are any respiratory symptoms, such as cough, fever, runny nose, headache, you can ask to take the test," Laine advised, adding that extensive testing is in everyone's best interest, as it quickly reveals coronavirus infections.
It is also part of Finland's strategy to tackle a potential second wave of the virus.
"The purpose of extensive testing is that the new wave will not come as a surprise," Laine said. "It is quite likely that the coronavirus will make some kind of return at some point. Hopefully the second wave will be diluted, it will be noticed in time and it will be possible to prepare for it."