Consumers have voiced concern about eating domestic berries after nine seasonal farm workers were diagnosed with Covid-19 infections last week in the Päijät-Häme region near Lahti.
Leena Räsänen, head of food safety at the Finnish Food Authority, dismisses such worries and says that it is practically impossible to become infected with coronavirus via fresh produce.
"The risk is infinitely small. The virus is transmitted from one person to another. It cannot stay alive or reproduce on foodstuffs," she says categorically.
Story continues after photo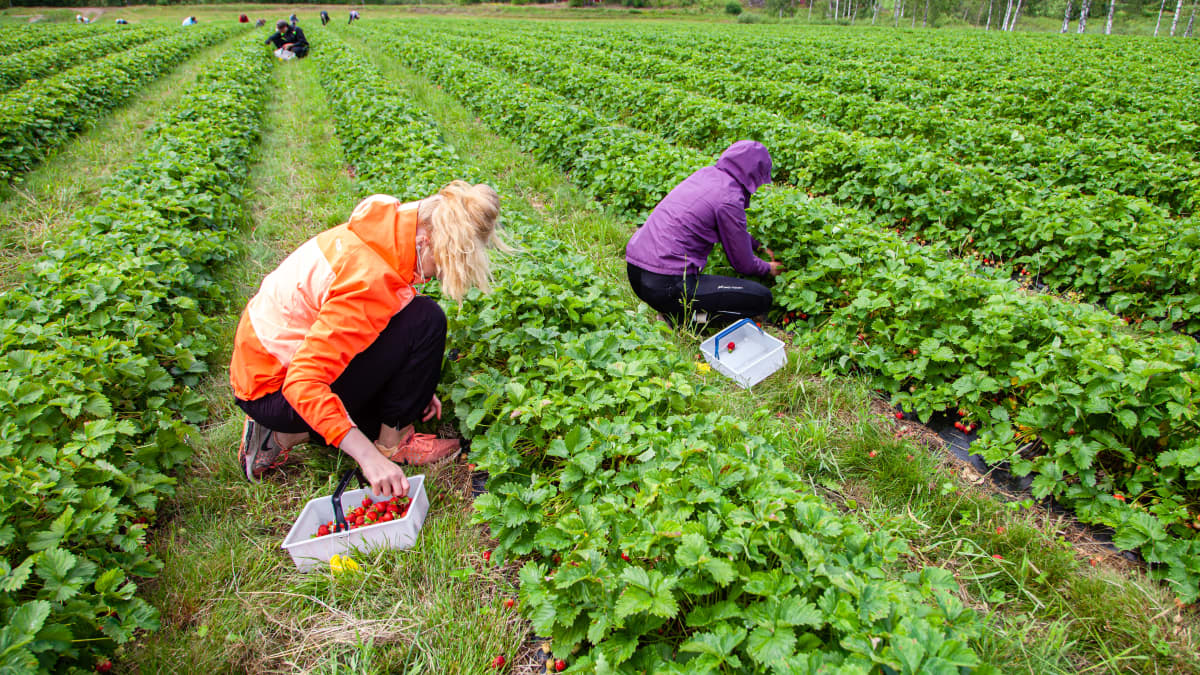 Based on international studies, "there is not a single known case of someone contracting a coronavirus infection through food," she adds.
However the Food Safety Authority has long said that imported frozen berries must be heated at minimum 90 degrees Celsius for five minutes, or boiled for two minutes before consumption to reduce the risk of other viral infections.
Quarantine prevents spread among farm labourers
This year seasonal workers from abroad have been placed under two weeks' quarantine before beginning work, which has prevented them from potentially spreading the virus.
Last week coronavirus infections were found in nine foreign seasonal pickers working for one employer in the health district covered by the Päijät-Häme Joint Authority for Health and Wellbeing, based in Lahti, south-central Finland.
Those who had been in immediate contact with them have been traced and tested. As the last results came in on Monday, no further infections had been detected.
Seasonal agricultural workers from overseas live in closed communities and generally are not in contact with local residents.