Partygoers descended on downtown Helsinki on Friday night after being starved of nightlife during the state of emergency caused by the coronavirus epidemic.
Last Monday government announced the further easing of curbs imposed to stem the spread of the virus, as standing alcohol laws were reinstated and establishments served alcohol until 4am instead of 1am. However bars and nightclubs are still required to provide separate seats for each customer.
Toni, a bouncer working at El Patron nightclub, said that Friday night had been especially busy. "It's more than 50 percent busier in terms of customer numbers at this time of night compared to last year. People want to party," he said.
Toni said that people have understood the remaining restrictions well, although he occasionally had to intervene to restore order among more enthusiastic patrons.
"People have understood that they must sit separately. I've had to get involved in some situations. It's not appropriate to celebrate that much, although [people] want to leave their tables," he added.
The bouncer said that the clientele had also changed compared to before the crisis. "There are more than twice as many young people. They just want to party. They have the right to party more than older folk," he said.
Crisis levelled playing field
Chain director Timppa Nyyssönen was celebrating the third anniversary of Wallis, a club located in Helsinki's harbourside Katajanokka district. He said that the start of the summer season had been better than expected, partly due to the warm weather.
"The new old normal is back. People clearly missed the bars."
Nyyssönen said that people have resumed their nightlife with a positive attitude and awareness of the situation.
"What is positive is that people are not rebelling and are not deliberately causing any disturbances. People have been very receptive," he added.
Story continues after photo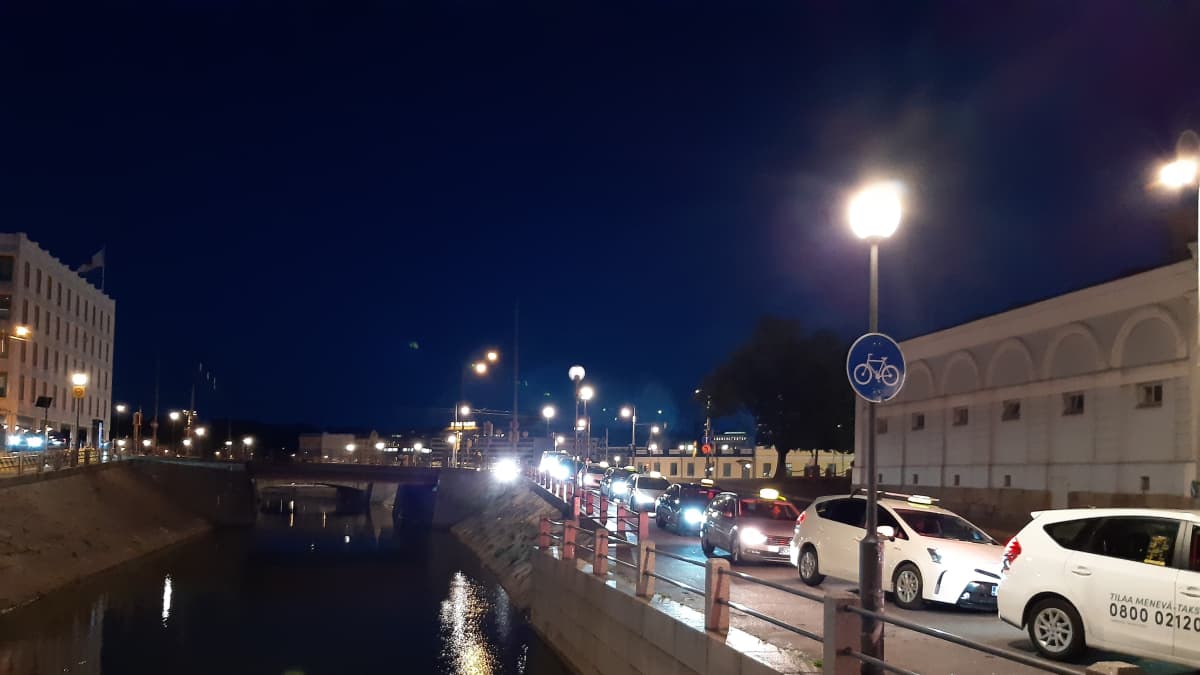 With about two decades in the business under his belt, Nyyssönen said that the field has changed because the pandemic has treated everyone the same way.
"After this year we will be more equal than ever. There won't be the same kinds of differences based on companies and titles. The field has pushed forward with leadership from the top as well as the grassroots level."
Warm weather at the end of the summer would be another stroke of luck and would help make up for the lost spring, Nyyssönen said.
"We need to build up domestic tourism. We have to do everything we can so people have entertainment and experiences this summer," he added.
Finland more relaxed than Greece
Oulu residents Katja Raappana and Joni Kokkonen were queuing to get into Milliklubi, a bar in the heart of downtown Helsinki. They said that wining and dining was an essential part of a visit to Helsinki.
"There are definitely more people out and about compared to one month ago. Of course people are now feeling brave enough to go out," Kokkonen said.
Raappana said that she visits Helsinki once a year and described the mood on Friday night as similar to last summer. She said she cancelled a trip to Greece because she could party more freely in Finland.
"I didn't want to go if you have to wear a mask there and not be free," she noted.
Police: A "slow start"
Inspector Teemu Lappalainen of Helsinki police department said that the scene early Friday night had been considerably calmer than expected.
"It was reasonably peaceful on Friday night considering that bars were open late for the first time since spring. A fairly slow start," Lappalainen said.
"During the last few hours it began to feel more like a summer weekend with various [reports of] disorderly behaviour. On the whole it's gone well," Lappalainen told Yle around 4.30am on Saturday.