The Itä-Uusimaa District Court in Hyvinkää has sentenced a 44-year-old Finnish man to 11 years in prison in a drug case reported by the National Bureau of Investigation (NBI) to be connected to a chapter of the Hells Angels Motorcycle Club.
Sami Aulis Niskanen was convicted of two aggravated narcotics offences, an explosive offence, an aggravated firearms offence and possession of a dangerous weapon.
According to the court, Niskanen had been expecting to receive a consignment of almost one hundred kilograms of amphetamines into Finland, but the batch was seized by Dutch police in early March after they intercepted a car near the German border.
A phone seized during the operation contained information led police to the suspected recipient of the shipment in Finland.
Dutch police then replaced the drugs with similar packages, and gave the Finnish suspect instructions to collect the fake packages from a parked car in Vantaa, the court's verdict revealed.
He picked up the packages loaded in blue Ikea bags, transferred them to his own car and then transported them to an industrial hall in Tuusula.
Article continues after photo.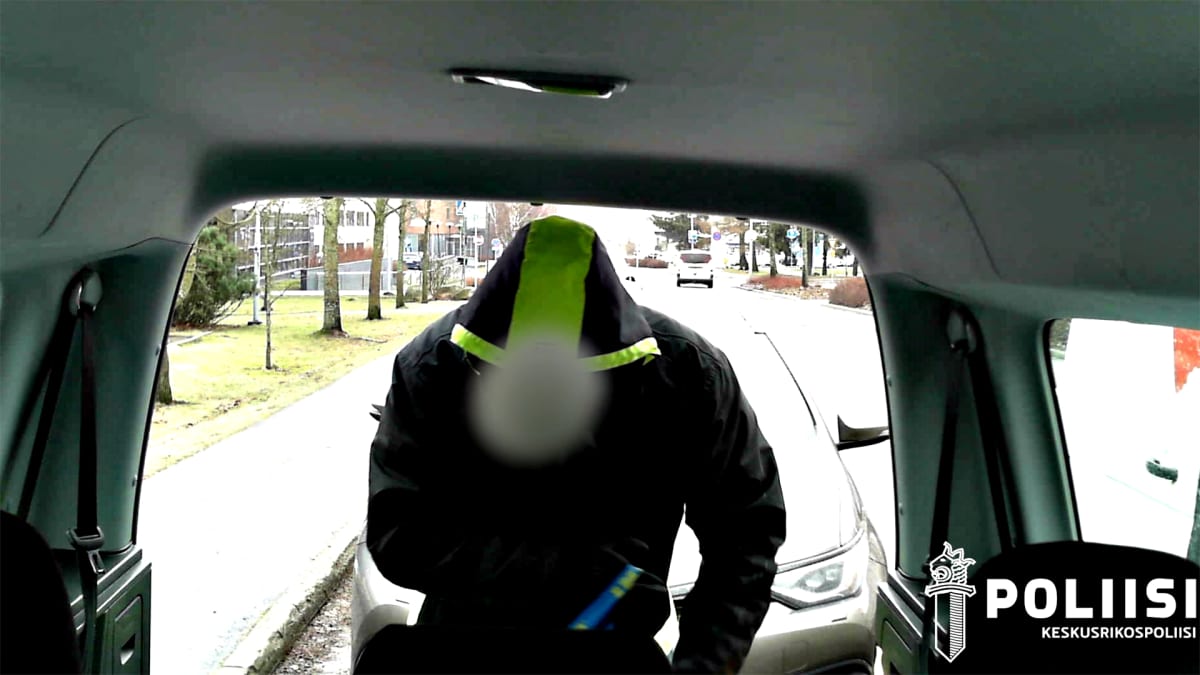 About half an hour later, a 36-year-old Finnish man arrived at the hall, gained entry with his own set of keys, and stayed for half an hour. The men then met, at which point the police arrested them both.
Nine kilograms of cannabis were subsequently confiscated from a trailer in the yard of the hall. In addition, 38 kilograms of dynamite as well as firearms, weapon parts and ammunition were also seized by police.
Niskanen, who denied the charges, was revealed by the NBI to be a member of the Hells Angels Motorcycle Club.
Seven months probation for second accused
The prosecutor had also demanded a prison sentence for a 36-year-old man who was suspected of being the second recipient of the batch of amphetamines. However, the court dismissed this charge as no evidence had been presented that the man had unloaded any of the packages in the hall.
He was therefore sentenced to seven months' controlled probation on charges of a firearms offence and a possession of explosives offence.
The district court's verdict on Wednesday is not final, meaning that an appeal is possible.
Investigation part of wider probe
The preliminary investigation by Finnish authorities had been part of a wider probe by Dutch police, dubbed Operation Vidar, which investigated the importing of amphetamines by Hells Angels gangs into the UK, Finland and other countries.
In addition to the now convicted duo, a third man was also arrested in Finland, who according to the authorities is a full member of the Hells Angels in Finland.
He has since been handed over to Dutch authorities and will be prosecuted in the Netherlands.