This autumn will see Finland's daycare centres taking as strict a line as ever on snotty children turning up to classes.
This policy is part of Finland's fight against the coronavirus epidemic. Conflicting guidelines mean that at present, even a negative coronavirus test result does not mean a child can go to daycare.
The National Board of Education's guidelines state clearly that all children suffering from coronavirus symptoms should stay home.
The National Institute for Health and Welfare (THL), meanwhile, says that there should be a low threshold for sending children to get a Covid test — and kids can return to school or nursery if their symptoms ease.
"We have had a lot of feedback about this difference in guidance," said Emmi Sarvikivi of THL.
New rules next week
The Board of Education says that THL's advice should be followed in health matters.
"We are checking our own rules and ensuring they are consistent at the start of August," said Anni Miettunen from the education agency.
During the spring when coronavirus infections rose, around 60-70 percent of children were kept home from daycare.
Story continues after photo
In the autumn many more kids are expected to be at their care provider, especially as a restriction on daycare based on parents' employment status is to be rescinded.
Even a negative test result won't do
All this means that in the coming months, a snotty nose could mean several days away from work and kindergarten for parent and child.
Noora Sinervuo in Joensuu was called in to take her child home from daycare last week.
"I was asked to take the child home," said Sinervuo. "There was a snotty nose. I called the doctor to get a sick note and I was surprised to be directed pretty quickly for a coronavirus test."
Within a day the results came back negative. However her 18-month-old son Oliver could only go back to daycare when his nose stopped flowing. That was seven days later.
"I had to take care of a totally asymptomatic child even though he had been tested," said Sinervuo.
Salla-Maria Haapakangas from Liperi had a similar experience.
"At first we were told that if the Covid-19 test is negative, then you can come to daycare," said Haapakangas. "We took the two-year-old to be tested, and the result was negative. Despite the result we could not take the child to daycare."
Strict line minimises risk
In many municipalities there is a strict line on flu and cold-like symptoms, but in others, children with the sniffles can attend their normal daycare centre.
There remains a large grey area.
Story continues after photo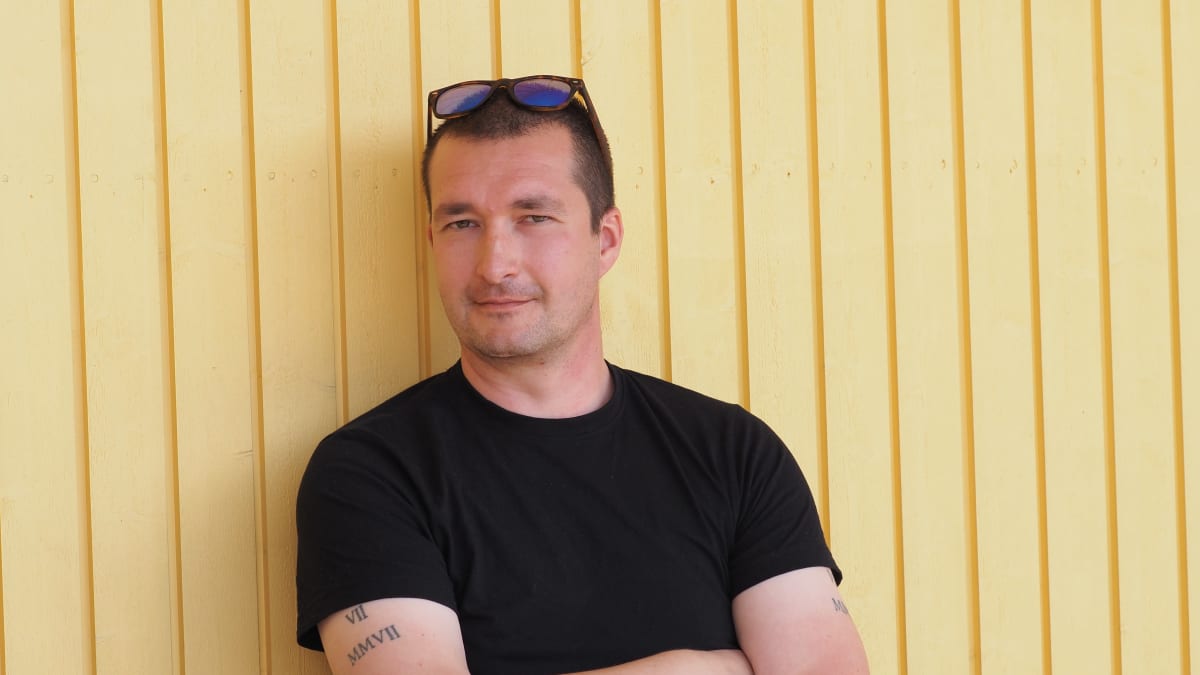 "Children with mild symptoms should not come to early years education providers," says Jussi Rytkönen of the municipality of Kontiolahti, who says daycare staff are not capable of assessing symptoms.
"Who can tell which respiratory symptoms are corona and which are not?" asked Rytkönen. "Common sense should be used. If it's a little sniffle, then it's probably not anything serious and children can come to daycare."
Negative test results don't necessarily change anything
"If a child is sick, then they can't come. Even when it's just snot, if a child has cold symptoms. We are strict and we do our best to ensure that we don't spread coronavirus or any other infections."
If there is confirmed coronavirus in a daycare centre, it could mean lengthy quarantine spells and even a shutdown.
In Oulu children's mucus has caused tricky situations since the spring.
"A parent had just started a new job and was still in their trial period, and did not get permission to take the child to daycare. We looked into it and it turned out to be a pollen allergy," said Miia Kemppi of the municipality's early years education unit.
At first Oulu advised all snotty children be sent to see a doctor.
"In the end they told us that they'd have no appointments left if all children with a cold came to see them," said Kemppi.
Respiratory infection symptoms include a cough, sore throat, fever, breathing difficulties, muscle pain, digestive issues and headaches. Finland is currently performing around 5,000 coronavirus tests per day.
Under Finnish employment legislation, parents can stay home if a child under ten years of age is sick. The absence from work can last for a maximum of four days.
Employers are not obligated to pay employees for these absences, although many do under sector-specific agreements negotiated between trade unions and employers' groups.
Some employers demand a sick note to approve these spells off work. Finnish daycare centres generally advise that a child should have one day free of symptoms before returning to the care provider.