Passengers arriving from abroad to Helsinki's international airport are now being given the opportunity to get tested for the novel coronavirus.
Not all passengers are to be tested. However, any arriving passengers with symptoms suggesting a coronavirus infection or travellers who suspect that they have been infected will referred to a health counselling and testing station opened at Helsinki's international airport, which is located in Vantaa.
All arriving passengers will receive a copy of general instructions by the Finnish Institute for Health and Welfare, THL. Those arriving from high-risk countries will also receive quarantine instructions.
Upon arrival in the airport's baggage hall, all passengers will now pass through a health information point.
"It is emphasised to the passenger that this is the time think about whether or not they have symptoms and if they may have become infected," explains Vantaa Deputy Mayor Timo Aronkytö.
Passengers who feel that they have symptoms that may be related to the virus, are instructed contact health information services, where they will be assessed and if deemed necessary, tested.
Meanwhile airport operator Finavia will distribute symptom survey questionnaires to arriving passengers. Once completed, passengers are expected to seek medical advice on their own and to take a test, if their survey answers indicate they need to do so.
Easy access to testing
"It is very easy for passengers to get tested. This is intended to encourage testing, but it is voluntary," Aronkytö says.
The airport testing station will be open around the clock. Current testing capacity is about 100 tests per day.
Story continues after photo
.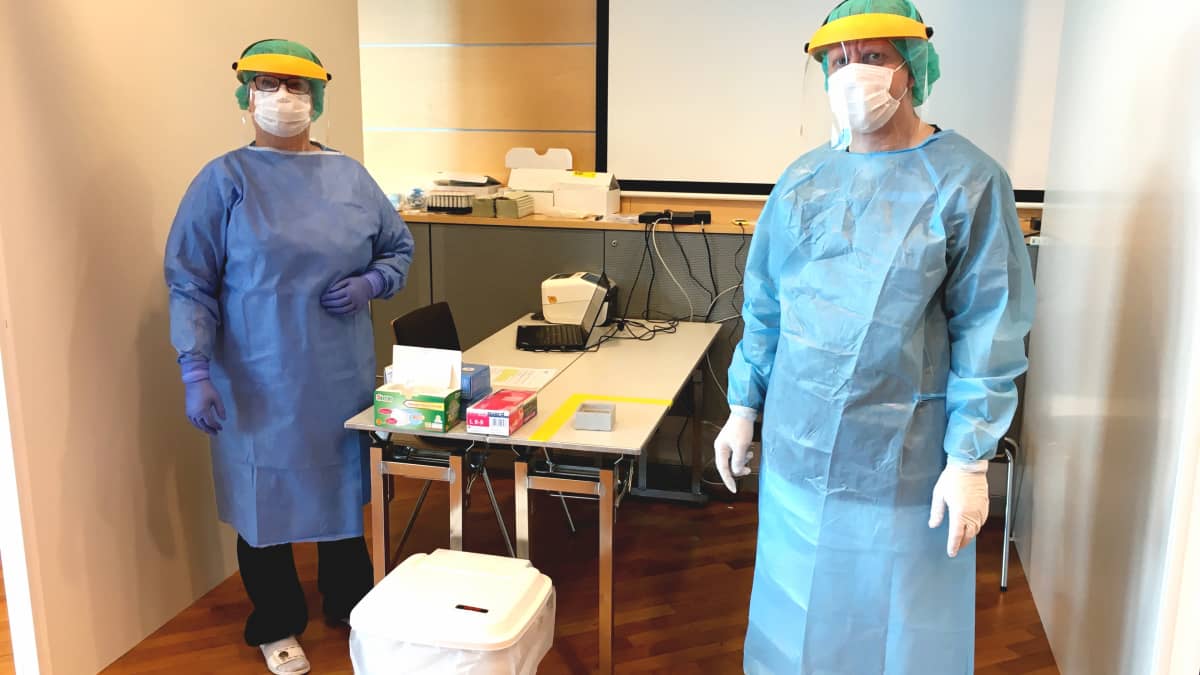 According to Mika Salminen, who heads the THL's Health Safety Department, this would be a good time to consider the establishment of a full-scale healthcare centre at Helsinki-Vantaa Airport. It could offer coronavirus testing and also provide expertise in tropical diseases.
In an interview with Yle on Sunday, Salminen pointed out that three years ago, the World Health Organization drew attention to the fact that Helsinki-Vantaa Airport does not have permanent public health expertise on site.