Last year, Finnish police officers discharged their service weapons during 28 incidents, more than any year over the past decade, according to police figures.
However, the number of such incidents is relatively small and annual variations so large that no specific conclusions can be drawn regarding possible policy changes to the police's use of firearms, according to jurisprudence professor Henri Rikander.
The professor noted however that current police gun use statistics are imprecise, saying the figures should only be used as indicators.
But, he explained, the number of shots fired by Finnish police is low by international standards, and the police's use of weapons has significantly decreased over the decades.
Story continues after graphic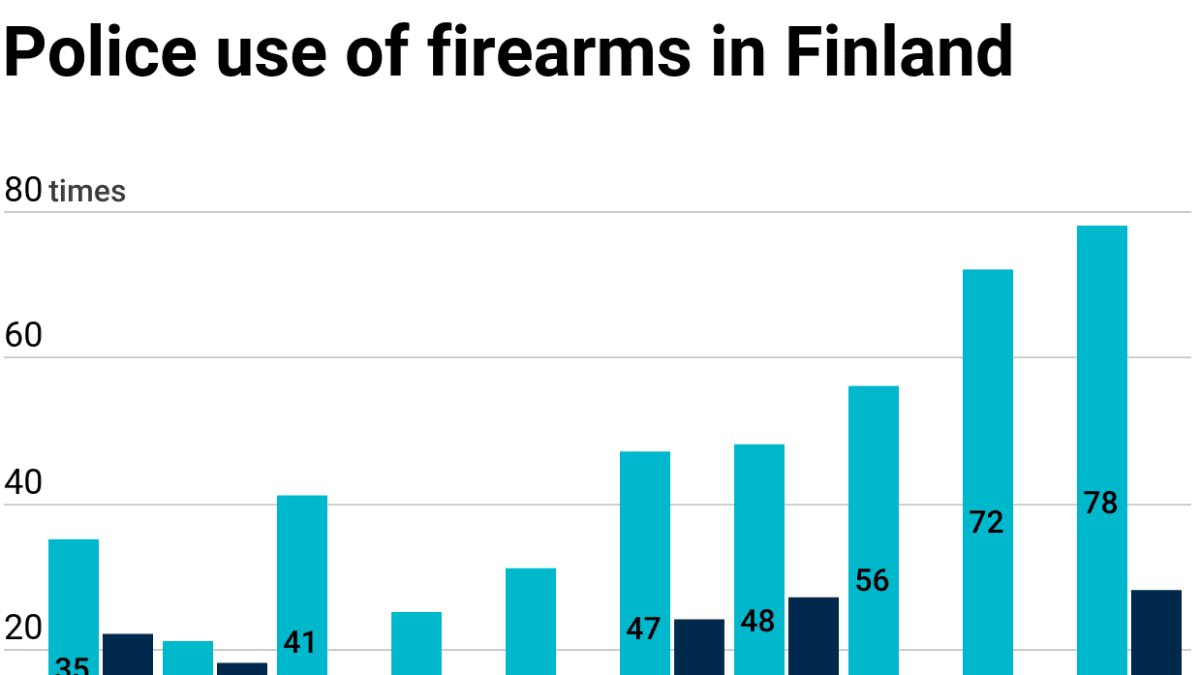 In the 1980s, the situation was completely different, according to data from the Police University College. Police officers fired more than 550 warning shots and 155 targeted shots during 1982-1986. These days however, warning shots are no longer used by police and targeted shooting incidents have declined to about 20 per year, according to the statistics.
On the other hand, the use of the non-lethal weapon known as Tasers are on the rise. Rikander - who has extensively researched the use of force by police - said the most accurate data available concerned the use of the electroshock devices.
Tasers were first trialled in Finland in 2004 and then came into regular use by officers in 2005. Data from over the past decade show that the use of Tasers has become common among the police force.
Story continues after graphic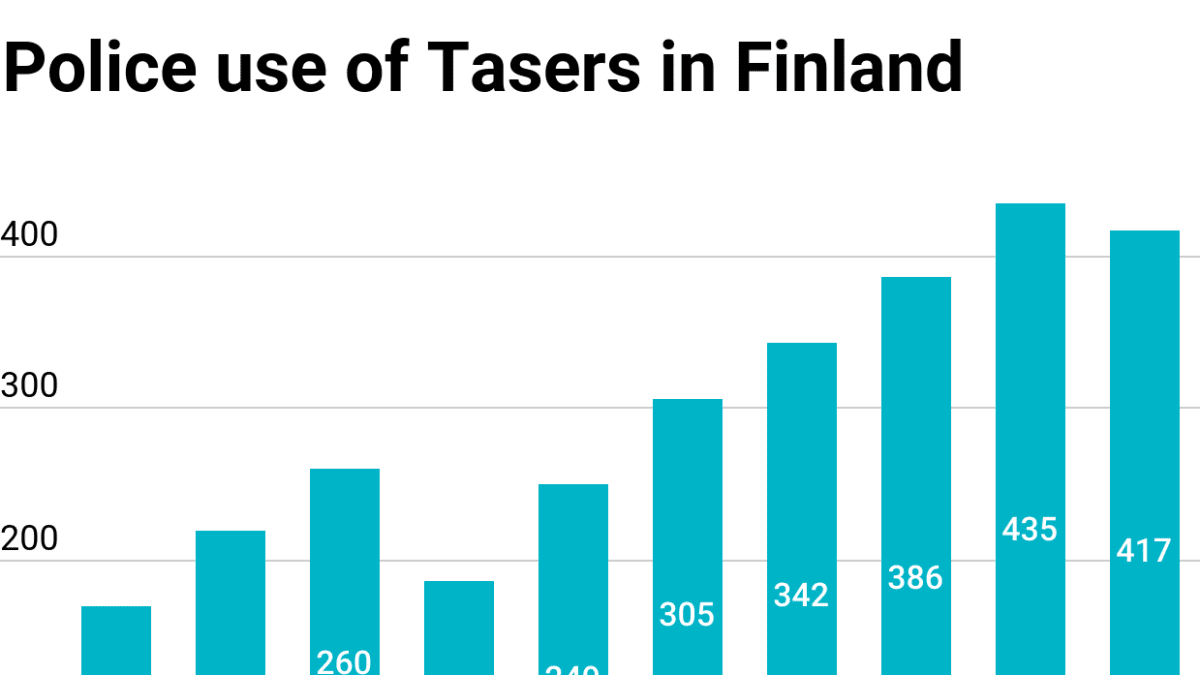 Inspector Konsta Arvelin of the National Police Board said that the police's statistics practices have significantly improved over the past year. According to police data, officers raised their service weapons a total of 261 times during January-June of 2020, or about 111 more times than was recorded during the same period last year.
The act of police raising a firearm is not a means of force, but more of a precaution, he explained, but it speaks to the nature of the kinds of incidents to which officers respond these days, Arvelin said.
"Police calls are not the same as before. Today, officers are much more likely to encounter situations that need to be resolved with a high use of force," Arvelin explained, saying that officers are increasingly faced with violence directed at them.
"It is natural that the police use force in the same proportions," he said.