Government has announced it will reintroduce restrictions on travellers returning from the Netherlands, Belgium and Andorra as of Monday, 10 August.
In all three countries, the number of coronavirus cases has increased since restrictions were initially lifted on 13 July.
The government had said that border controls can be waived only if less than eight cases have been detected per 100,000 people in 14 days. The situation will be reviewed every two weeks.
Those arriving in Finland from high-risk countries are recommended to go into two weeks of voluntary quarantine. They must minimise contact with other people, avoid public transport and restrict going out except for essential reasons.
The new decisions are valid until 8 September but could be amended earlier if needed.
Last week, border checks were reinforced for travellers arriving in Finland from Austria, Slovenia and Switzerland.
Story continues after graphic.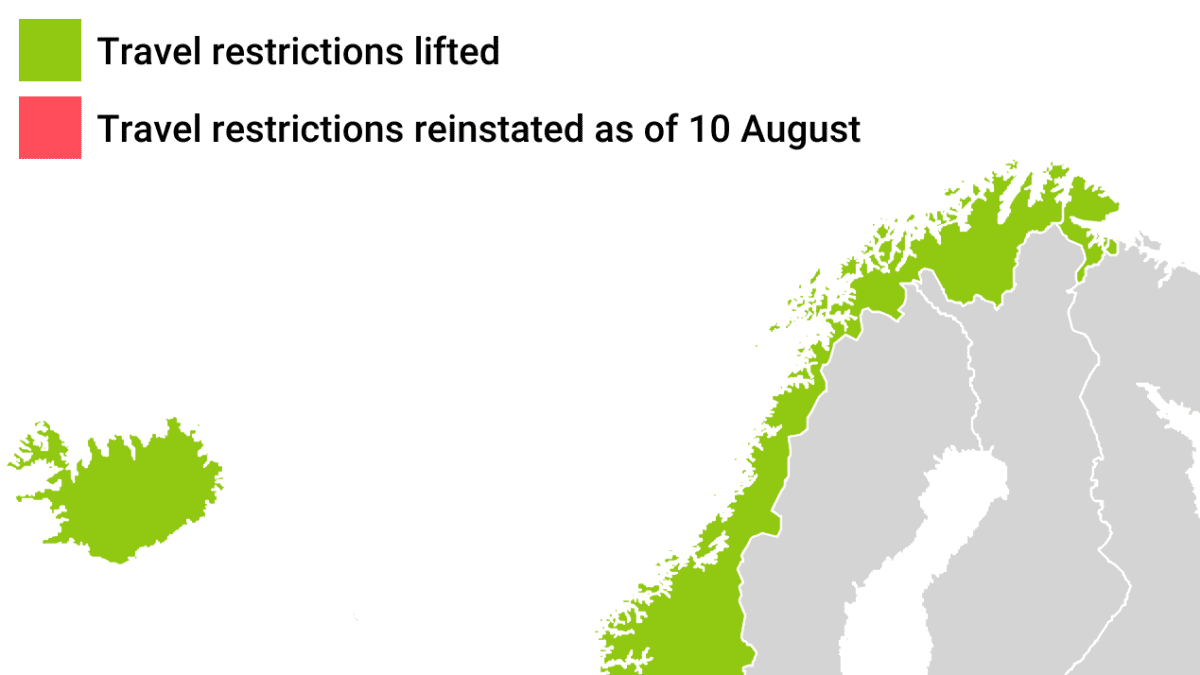 The situation is currently being monitored in Germany and Denmark, where incidence rates have increased momentarily due to local disease clusters.
Travel guidelines will be reassessed if cases rise well above the threshold, as they did in the Netherlands and Belgium.
Restrictions on internal border traffic had been previously lifted for travel between Finland and Norway, Denmark, Iceland, Estonia, Latvia, Lithuania, Italy, Greece, Liechtenstein, Malta, Germany, Slovakia and Hungary.
Travellers returning from these countries do not have to go into a two-week quarantine.
The government still recommends avoiding unnecessary travel to high-risk countries like Sweden, Russia, Spain, France and the United Kingdom.
Finland considers lifting restrictions at Swedish border
With the situation improving in Sweden, government said border restrictions between Finland and Sweden will be reviewed in two weeks.
Internal border controls at Sweden's land, sea and air borders will be assessed separately. If the threshold is met, restrictions will be lifted either partially or completely.