Both Finnish Customs and the Finnish Safety and Chemicals Agency (Tukes) have expressed interest in Yle News' findings that some skin lightening brands flagged by an EU product safety watchdog for containing harmful chemicals are widely available in Finland, in stores as well as online.
Many ethnic shops in the Helsinki region have shelves stocked with products promising "fairer", "brighter" or "lighter" skin — but some batches of these creams have been the subject of warnings from EU and Finnish product safety watchdogs.
This week All Points North talked to Denise Wall about her research on skin lightening in Finland.
You can listen to the full podcast via the embedded player here, Yle Areena, Spotify, Apple Podcasts or your usual podcast player using the RSS feed. Be sure to subscribe to the show wherever you get your podcasts and sign up for the APN newsletter.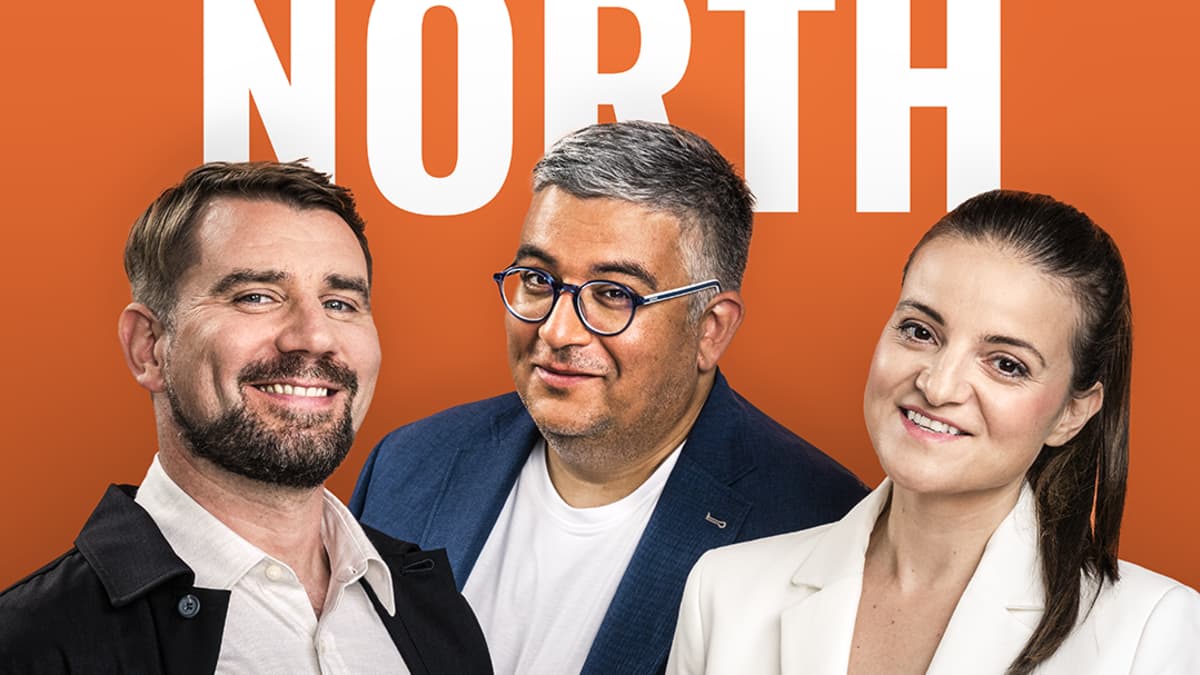 An Yle News investigation found that some stores in Helsinki and neighbouring cities have been selling several skin lightening brands that EU and Finnish regulators have previously warned about, as certain batches were tested and found to contain harmful substances.
The products include brands such as Fair & White, Fair & Lovely and Caro Light creams, which consumers buy to try and achieve a lighter complexion.
Skin lightening preparations represent a booming subset of the global cosmetics industry, with the World Health Organization estimating that it could be worth around 26 billion euros by 2024. But these cosmetics have become controversial in recent years as criticism grows of efforts to achieve Western beauty ideals.
In some stores the cosmetics are displayed on shelves behind the cash register, so customers have to ask for them. In other stores, they are available on open shelves where buyers can freely select what they want.
Some chemicals pose major health risks
Yle News purchased four products manufactured by the Fair & White and Fair & Lovely brands, certain batches of which had previously been flagged by the EU rapid alert system because they contained varying levels of mercury and therefore did not comply with the requirements of the European Union's Cosmetic Product Regulation (CPR). These products are therefore not recommended for use in the EU.
"Mercury is toxic to humans. Mercury is toxic to reproduction and the unborn child. It also causes damage to organs through prolonged or repeated exposure. Mercury is also fatal if inhaled," said Terhi Tauriala-Rajala, a senior officer with the Finnish Safety and Chemicals Agency, Tukes.
Other skin lighteners in the EU alert system contain hydroquinone, a pigment-reducing chemical that may cause an extreme reaction after prolonged use.
Story continues after photo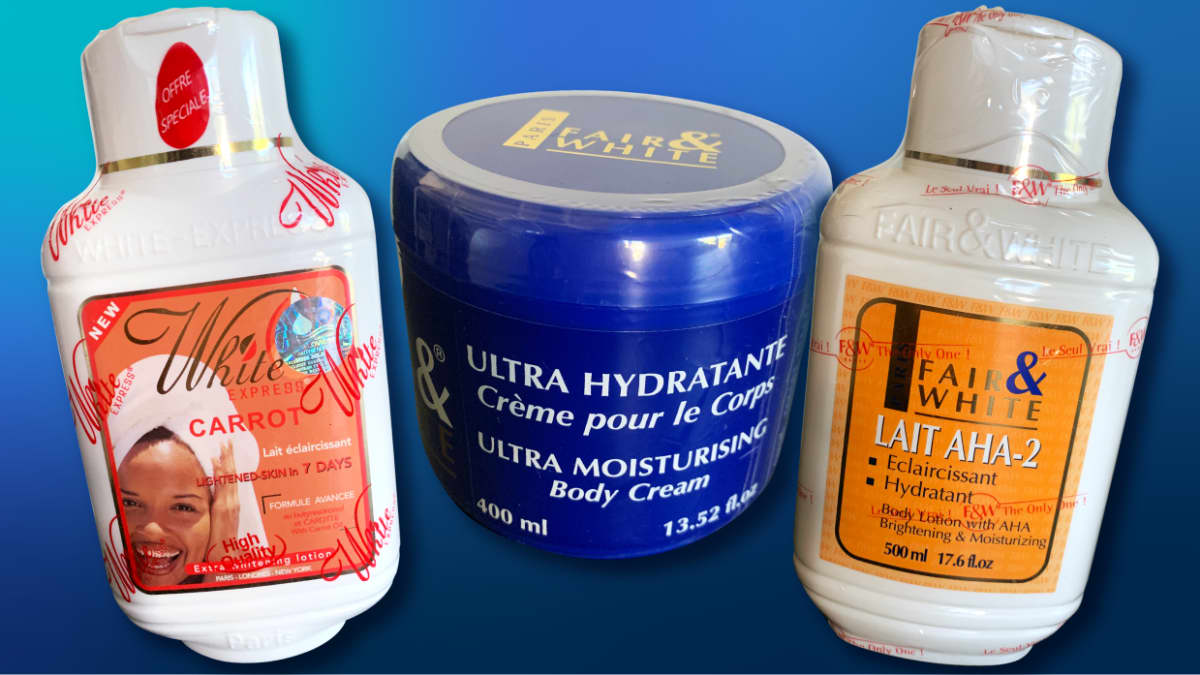 "Hydroquinone is a skin sensitiser and may cause an allergic skin reaction. According to the CPR, skin lightening cosmetic products shall not contain substances such as mercury and hydroquinone," the Tukes expert added.
According to Tauriala-Rajala, cosmetics sold in Finland must comply with the CPR.
"The CPR restricts the use of certain substances in cosmetic products. When skin lightening cosmetic products comply with the CPR they can be used safely," she told Yle News via email.
As Tauriala-Rajala noted, many skin lightening products are safe for use by consumers. However, if the products contain chemicals appearing on the list of substances prohibited in cosmetics or ingredients which are not used in accordance with the conditions allowed for restricted substances, they are no longer safe for human health, she added.
No national cosmetics database
Yle News asked Tauriala-Rajala how Finland monitors the market for products that might be harmful for consumers. She noted that there is no pre-approval system in Finland, nor is there a national cosmetic products register.
"This means that Tukes have no information on what cosmetic products are made available on the Finnish market or who the distributors of cosmetics products are. It's the responsibility of the importer and the distributor of the cosmetic product to ensure compliance with the legal requirements," she noted.
She said however that Tukes can monitor the safety of cosmetic products sold locally, both online and in stores. "Market surveillance is based on notifications made to Tukes by consumers or economic operators and an annual surveillance plan. Tukes also does spot-checks focusing on products that pose the greatest risks."
Story continues after photo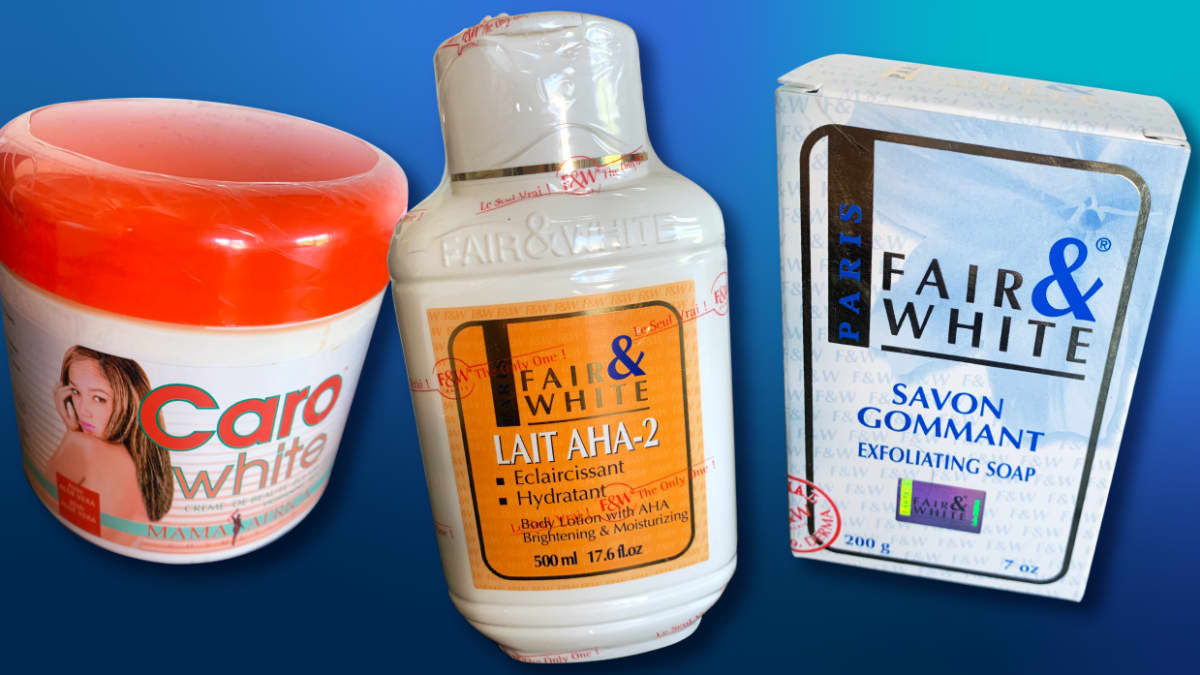 Tukes compiles a list of a range of products found to be harmful because they pose chemical or other risks in an online market surveillance register (Markkinavalvontarekisteri or Marek). In one entry from 2019 (content in Finnish), it flagged a product, Caro Light lightening beauty cream, which it said in the entry was removed from the market because it contained hydroquinone, a substance it said is banned in cosmetics in Finland.
Blind spot in the market?
Yle News asked Finnish Customs, which monitors imports from outside the EU, about the possible size of the market for skin lighteners in Finland based on import data. Customs' head of product safety Jonna Neffling said that there is currently no data to allow for an estimate and she noted that while her unit monitors commercial imports, it is not possible to control every consignment imported into Finland.
"In addition, inside the European Union, products can be delivered from one member state to another without border controls. However, we did not notice any commercial consignments of skin whitening/lightening products in 2019-2020 when we checked customs clearances," she explained via email.
Neffling noted that current EU regulations require imported cosmetics to be "safe for human health when used under normal or reasonably foreseeable conditions of use". However she said that business operators -- such as importers -- are responsible for ensuring that the products they sell comply with the regulations. At the same time, she added that the rules apply to commercial activities and that Customs' product safety unit only focuses on commercial imports.
Finnish Customs said it is "aware of the skin lightening items and that it also monitors importation for personal use". However it noted that the quantities of products entering Finland this way have been "reasonably low". Customs added that individual users also have a responsibility to study the safety of the products.
Neffling said that greater awareness and familiarity with the regulations could help ensure that potentially harmful products do not reach consumers in Finland.
"From my point of view the knowledge concerning cosmetic regulations is poor among some operators. Usually those companies are small or recently started and they are not active in associations like Teknokemian Yhdistys [the Finnish Cosmetic and Detergent Association]," Neffling said.
She suggested that training could help companies stay on the right side of the regulations. "Naturally they need much resources for finding the requirements as the legislation is pretty complicated," she concluded.