While many festivals were cancelled in Finland this summer, those that went ahead have not been linked to any significant spread of the coronavirus.
Healthcare districts contacted by Yle said they did not know of any infection chains directly linked to festivals.
"Of course we are pleased that this has not happened, so far," says Esa Rintala, an infectious disease doctor at Turku University Hospital (Tyks).
Article continues after photo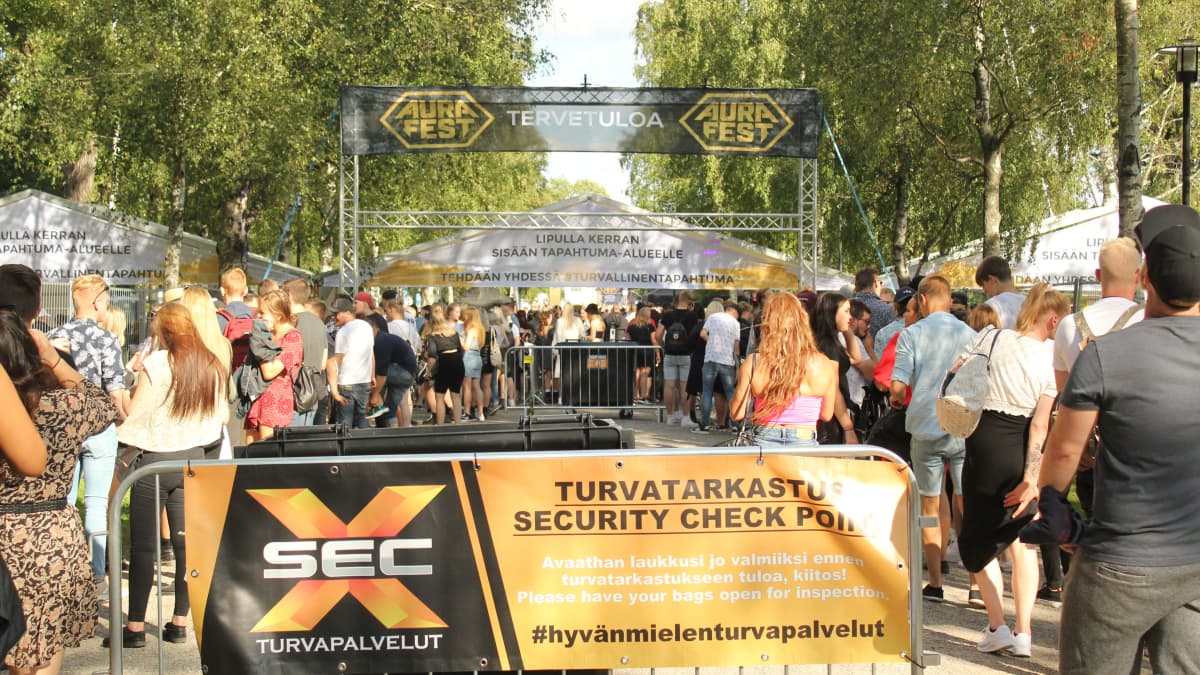 Hospitals have traced a few individual suspicions of festival-linked infections, but none were confirmed.
More than two weeks have passed since most festivals, so any possible spikes should have appeared by now.
All but the smallest festivals were cancelled in June and July, due to a government ban on gatherings of more than 500 people. After that was lifted on 1 August, a number of larger events were held in the first half of this month, mostly in western Finland.
The first were Aurafest in Turku and Sunfest in nearby Naantali, followed the next weekend by Vaasa Festival and Vauhtiajot Race & Rock in Seinäjoki, which attracted some 14,000 people. Pictures of the latter event, with crowds packed in tightly to see Finnish pop and rock acts, caused an uproar on social media.
Article continues after photo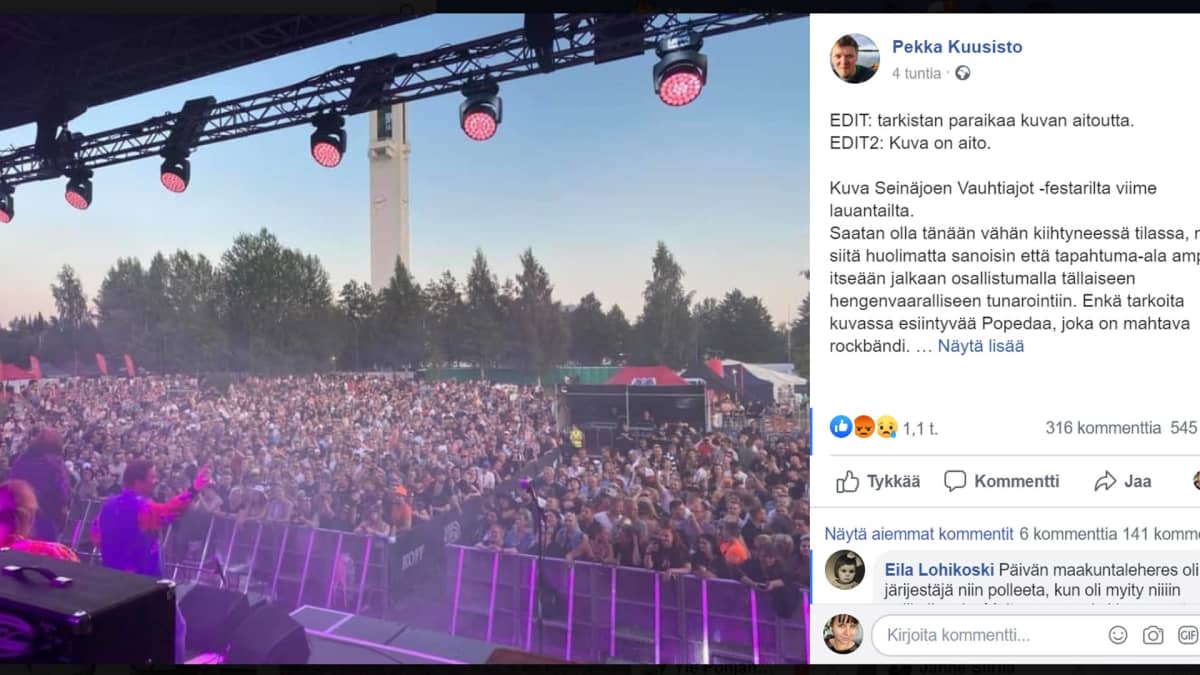 Later in August, Seinäjoki also hosted about a thousand people at a football stadium concert starring JVG and Apulanta.
According to Rintala, it is difficult to say why no significant infection spread has been attributed to these events. He says that luck may have played a role, with no super-spreaders ending up among the throngs.
Two other infectious disease physicians, Elina Kärnä of Seinäjoki Central Hospital and Silvia Grönroos-Pada of Vaasa Central Hospital, agree.
"Luck probably played a part, and it was partially possible to keep safe distances at some of these events," says Kärnä.
The festivals that did decide to go ahead were subject to considerable restrictions. Besides maintaining safe distancing, they were also told to provide hand disinfectant and washing facilities.
Article continues after photo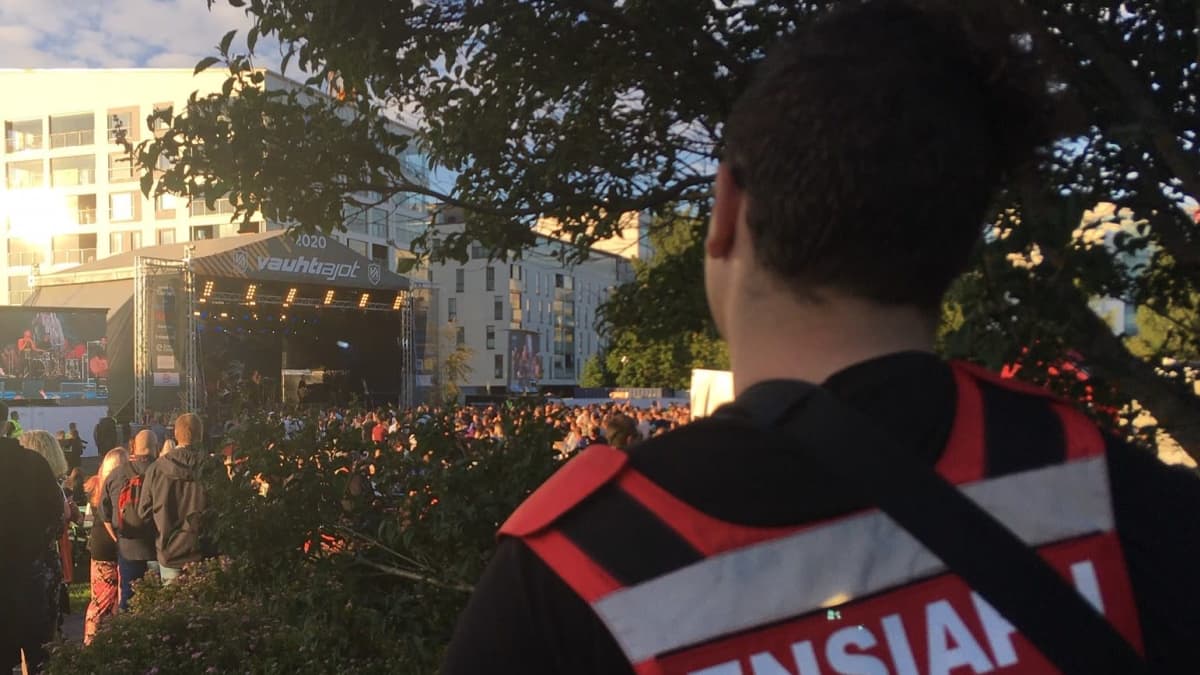 Some of the later ones provided face masks at the gate, though the government did not recommend their use until 13 August.
"Not much responsibility on display"
Grönroos-Pada points out that it is easier to maintain safe distances outdoors, where summer festivals are generally held. That does not guarantee healthy conditions though, says Rintala.
"Safe distances were not observed. People were close to each other, so there was an opportunity for infection," he says. "There wasn't much responsibility on display, and not much use of face masks."
Rintala credits organisers with getting the message across that people should not attend if they had any symptoms or were under quarantine.