Some foreign nationals in Finland have been prevented from buying apartments because sellers invoked a long-repealed law that had banned foreigners.
The law was introduced in housing legislation in 1939, but was repealed by parliament in 1992 and has no legal force—but remains on the books in many housing companies' rules.
Even though the law has been repealed, some property owners are using the clause—perhaps unwittingly—to exclude buyers on grounds of nationality.
Harman* told Yle News that he and his wife decided they wanted to buy an apartment rather than continue to rent after living and working in Finland for a number of years as permanent residents, but were prevented from making an offer on an apartment when the seller invoked the now-repealed clause.
Yle News is not publishing Harman's real name as he believes publicity could affect his search for a home.
"It was a really sad feeling, and my wife started crying," Harman says. "We had been looking for the right home for more than a year and it's not easy. Even getting a loan first is tough, and then everything depends on the seller."
After searching for a suitable apartment for nearly 12 months, Harman and his wife finally found a property in the capital city region which seemed to perfectly fit their criteria.
Harman called the seller and they agreed to arrange a viewing of the property the following day. Before ending the call, the seller asked Harman to send him a text message with his full name, which he did.
Harman then received a reply, telling him the viewing was now cancelled.
The seller informed him that the housing company rules prevented the sale of shares to foreign nationals, adding that the rules had been registered with the Finnish Patent and Registration Office in the early 1990s and would be too difficult to change.
The issue is with property owned through housing companies, which is the dominant form of property ownership in Finland. Those from outside the EU or EEA must apply to the Ministry of Defence for permission to buy land or real estate, but housing company properties—which are owned by holding shares in a housing company—are treated differently.
Finnish housing companies own and run most apartment blocks and property developments in Finland. Homeowners buy shares in the company, allowing them to live in their own apartment, but they divide the risk related to structural repairs and maintenance with all the other shareholders.
The 'no foreigner' clause was written into Finnish law in 1939. It stated that shares in a housing company could not be purchased by "foreigners or foreign entities", but after several amendments the law was eventually repealed in 1992.
However, the clause remains in the articles of association of many housing companies across Finland, and can cause problems for foreigners buying apartments.
Story continues after photo.
Harman accepted the seller's explanation, and decided not to pursue the matter any further.
"My friends suggested not to contact him again, as they probably don't want a neighbour with a foreign background in that area, so it would be wise to avoid that kind of neighbourhood," he says.
Ombudsman: Use of clause is against the law
Harman's experience is not unique. Finland's Non-Discrimination Ombudsman issued a press release last month in which it clarified that sellers, landlords and agents cannot choose a buyer based on ethnic origin, nationality, religion or disability.
Doing so would contravene section 2 of the the Non-Discrimination Act, Senior Adviser Robin Harms of the Non-Discrimination Ombudsman's office tells Yle News.
"These kinds of rules, if they still exist, are no longer valid and should be disregarded," Harms says of Harman's case. "If someone were to apply them, they would quite clearly be breaking the non-discrimination law."
Harms advises anyone who suspects they have been prevented from buying an apartment on discriminatory grounds to contact the Non-Discrimination Ombudsman, as the office can provide help and advice in these situations.
Story continues after photo.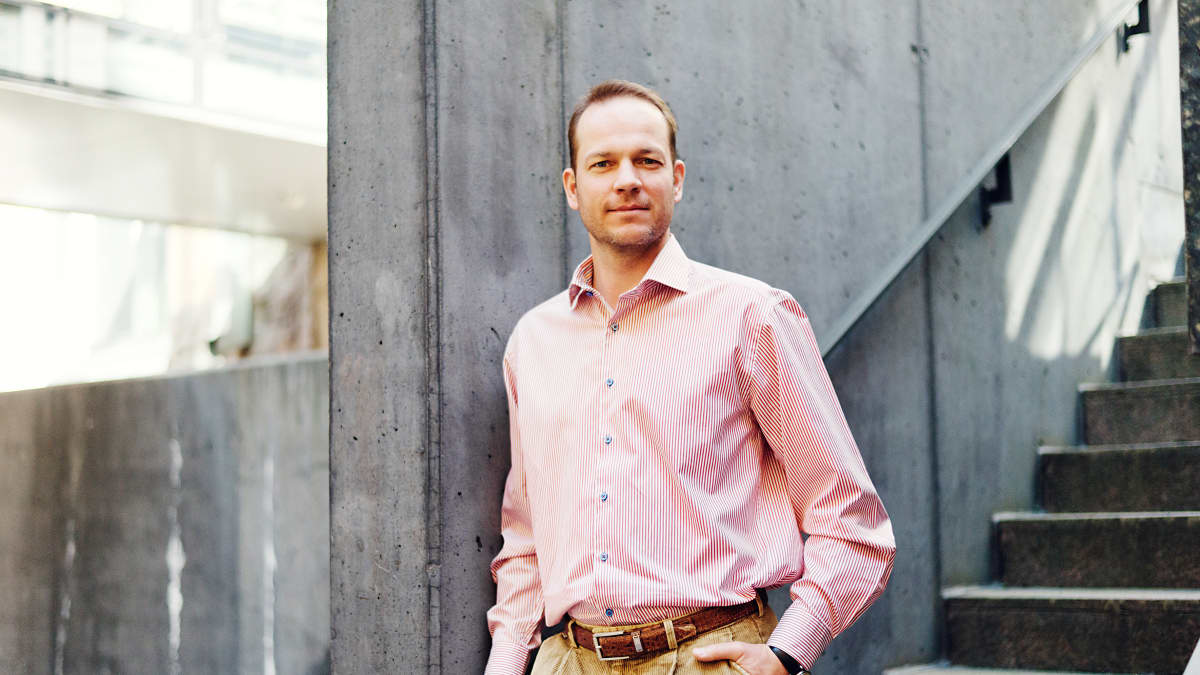 "According to the law, the person who has been discriminated against has a right to compensation. The provision in the law states that this should be monetary compensation, and we can even facilitate the settlement if both parties are willing," Harms says, adding that in his experience of such cases the housing company also subsequently updated their rules in line with the current legislation.
He adds that it is likely many people are unaware they are invoking a repealed law, and are simply following their own housing company's rules. However, he concedes it is also possible that it might be knowingly used to prevent a foreign person from purchasing a property.
"Finnish people do tend to follow the rules, by the book, so I think in very many cases this is the cause," Harms says. "However we know from studies and our own surveys that discrimination in Finland is quite common and can happen in housing too."
Harms adds it is difficult to estimate how frequently this happens as many people, such as Harman, accept the word of the seller and do not take the matter any further.
Clause 'null and void'
Head of Legal Jenni Hupli of the Finnish Real Estate Federation (FREF, or Kiinteistoliitto in Finnish), which is the central association for property owners and landlords in Finland, supports Harms' assertion that this rule should no longer be applied.
"Since the early 90s, these paragraphs have been automatically null and void due to the repeal of old legislation which prohibited the ownership of shares and properties by foreign nationalities," Hupli explains.
The federation recommends that housing company members enlist the help of a lawyer specialising in housing legislation to amend their rules, but Hupli concedes that many companies do not do this as they may want to save money.
It is not mandatory to amend rules in line with changes in the law, Hupli says, and therefore it is quite common that the articles of association are not in line with mandatory legislation, such as the repealed law pertaining to purchases by non-Finns.
"We always remind our members to amend their articles of association when we notice that they are not in line with current legislation. Last year we launched a separate campaign focusing on the meaning of articles of association and encouraged housing companies to update theirs, where needed," she says.
Hupli adds it is possible that people are confusing the now repealed rule with new legislation brought in earlier this year, according to which private individuals who are not nationals of the European Union (EU) or the European Economic Area (EEA) countries must apply for permission to buy real estate in Finland.
"It seems there is definitely some confusion here," Hupli says. "The old 1939 Act covered both shares in companies as well as real properties, but at the moment the new law is applied to purchases of real property only."
Housing companies can remove repealed clause
Housing companies founded before 1992 may have the clause in their rules, but they can't change it without sending a draft of the new rules to the Finnish Patent and Registration Office (PRH). This takes time and money that many companies are reluctant to commit.
Kati Huovinen, an advisory Lawyer with PRH, tells Yle News that the office can only make changes to a housing company's articles of association at the company's request.
However, the PRH will only make the requested amendments, and will not scan the entire document for any discrepancies, such as inclusion of the repealed article about sales of shares to foreigners.
"It falls outside of the PRH's competence to supervise that housing companies are following the law," Huovinen explains. "However, we do recommend that all companies go through their articles, especially if the articles have come into force long ago."
However, Huovinen points out that the deadline for all housing companies to register their list of shares with the National Land Survey of Finland's (NLS's) Residential and Commercial Property Information System is the end of 2022, which may provide an opportunity to remove the repealed clause en masse.
Housing companies must first convert their articles to digital format in order to upload them to the NLS's system.
"Before doing that, it is recommended that the company check that the content of their articles is correct and valid. So maybe in connection with that, many companies might see that they have illegal clauses in their articles," Huovinen says.
*Alias used as Harman requested anonymity as he is still looking for a new home and does not want his experiences to influence other sellers.