A debate in Finland about the dark side of dog breeding has prompted the country's First Family to relegate their pet Boston terrier, Lennu, to the sidelines, according to President Sauli Niinistö.
Lennu first caused tongues to wag when he stole the limelight during an appearance at a Christmas event nearly four years ago.
However a report released last week by the Natural Resources Institute (Luke), the Ministry of Agriculture and the Finnish Food Authority found that brachycephalic dogs like Lennu (dogs with flat faces or short snouts) are prone to hereditary defects and diseases that impair their quality of life and cause suffering and considerable harm.
Story continues after photo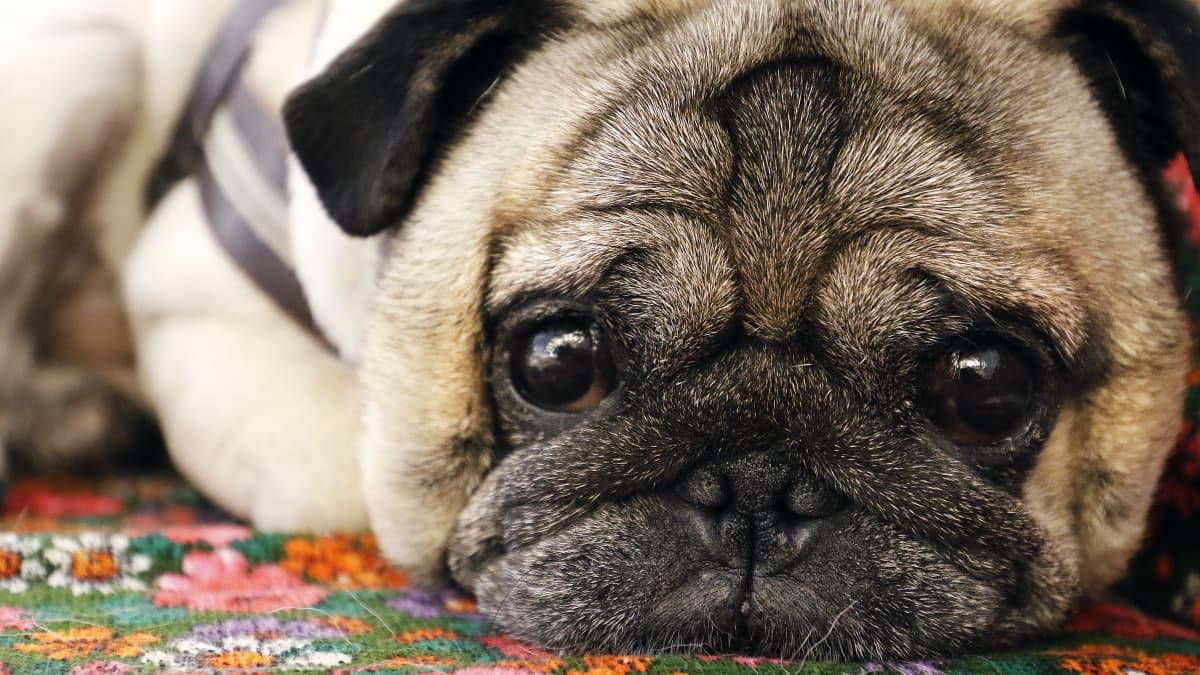 The most acute problems relate to the animals' ability to breathe, tooth formation and ability to reproduce, as well as potential problems with their eyes, skin and digestive tract, the report noted.
The short snout is especially evident in breeds such as the English bulldog, French bulldog, Boston terrier and pug. While some dogs may experience some or all of these problems, others may not.
The report also noted that breeding for an exaggerated short snout violates current animal protection laws in Finland. These statutes prohibit breeding that might cause suffering or significant harm to an animal's health and wellbeing.
Niinistö: Lennu spending more time at home
Niinistö said that Lennu has not been in the public eye due to debate arising from the report on the health problems associated with some dog breeds. Appearing on Yle's "Avoin kysymys" (loosely Open question) podcast, Niinistö was asked when and where Lennu might next appear in public.
Niinistö noted that no specific thought had been given to Lennu's public appearances otherwise.
"Besides he probably hasn't been in the public eye for the past four years," he added.
"When we got Lennu, we had no idea about the problems related to the breeding of dogs with short snouts," the President said.
"When this came to our attention shortly afterwards, we had some discussions about it and then when Lennu had appeared in public a few times then we began to wonder if he should be so visible," Niinistö continued.
He said that in the end, it was decided that Lennu should spend more time at home. President Niinistö pointed out that all dogs are bred to some extent and noted that the more extensive the breeding the greater the risk of problems.
"In the dog breeding business aesthetic values have taken precedence over good health and it is not a positive development. There's probably a lot going on there [in dog breeding] now," the President added.
Meanwhile First Lady Jenni Haukio took to Twitter to add to Niinistö's comments. She said that breeding practices that focused on a dog's appearance at the expense of its health were simply wrong.
"Unfortunately the problem affects several other breeds and there is a wide range of health problems, including ones that are not visible," Haukio tweeted.
President Niinistö's comments on Lennu, the First Dog, were first reported by tabloid daily Ilta-Sanomat.