The Finnish government on Wednesday unveiled a spending package for 2021 that it would boost employment, advance climate targets and increase spending to deal with the fallout from the coronavirus crisis.
Prime Minister Sanna Marin announced a deal on Finland's state budget for 2021 on Wednesday after lengthy negotiations between different sections of her five-party coalition government.
"This budget has been prepared in the midst of an exceptionally grave health and economic crisis, and next year still holds a great deal of uncertainty. The budget as a whole aims to be a stimulus," Marin said at a press conference on Wednesday afternoon.
The budget came under the microscope in this week's All Points North podcast. You can listen to the full podcast via the embedded player here or via Yle Areena, Spotify, Apple Podcasts or your usual podcast player.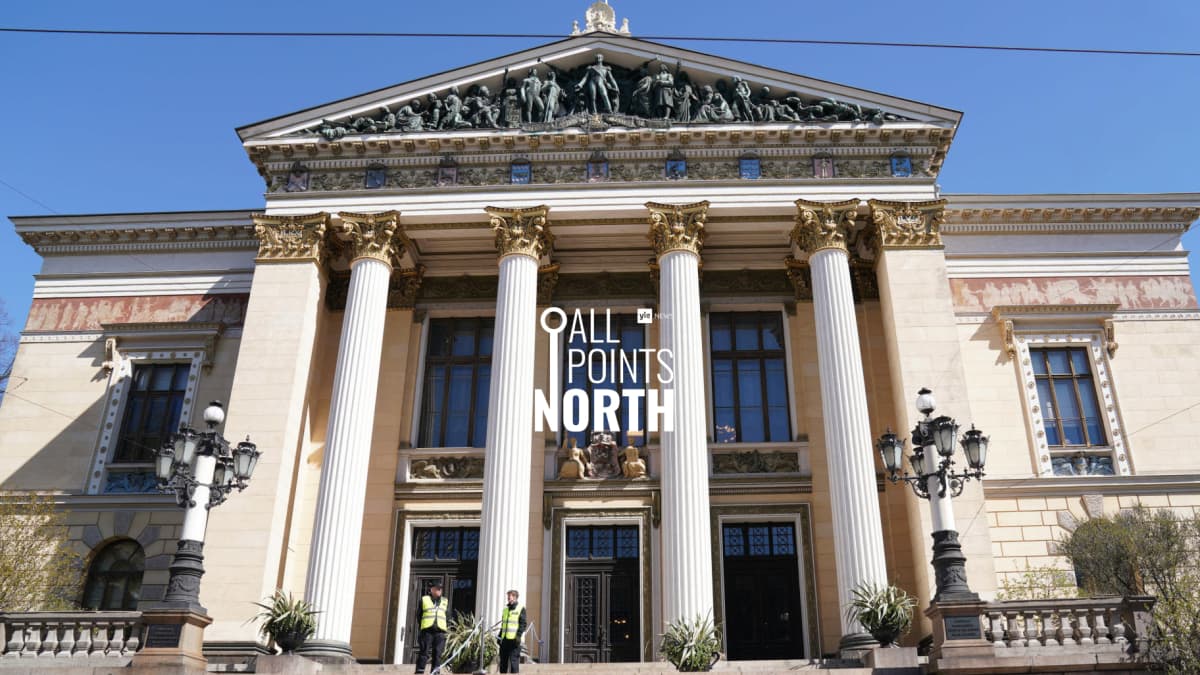 Wrangling among party leaders focused on measures to stimulate employment and help industry while also fighting climate change, with the deal coming at a price: the budget deficit in 2021 will be 10.8 billion euros, some 3.8 billion euros greater than the deficit originally proposed by the Finance Ministry. Total spending now planned for 2021 amounts to 64.2 billion euros.
Spending includes money to reduce daycare fees, an aid package for municipalities and spending on improving employment services — as well as a whopping 1.4 billion euros on coronavirus testing.
Carbon neutrality compromise
Carbon neutrality was one of the main issues at play in the talks, with the Green Party keen to reduce peat burning for energy.
The industry is heavily subsidised by the state in Finland, and is responsible for some 11 percent of the country's carbon emissions, but it also boosts the economy in rural areas of the country and is therefore strongly supported by the Centre Party.
The government announced a compromise whereby tax on peat-burning would double and a minimum energy price would be introduced to encourage a switch away from peat. Interior Minister Maria Ohisalo said at Wednesday's press conference that the tax on peat energy would increase by 2.70 euros per megawatt hour.
Meanwhile Science and Culture Minister and Centre Party chair Anikka Saarikko said government would add between 31,000 and 36,000 new jobs instead of the 30,000 it initially pledged as part of the budget.
She proposed meeting that goal by spending 70 million euros to improve jobseekers' services and another 70 million euros to reduce daycare fees, starting from August 2021. Government also pledged to increase the basic education age to 18 at a cost of 22 million euros and to support free secondary education from autumn 2021.
Education Minister Li Andersson said that one of the measures to help support municipalities in financial distress would include a one-time 300-million-euro increase in government subventions to local governments. In addition, they would receive a fixed-term 10-percent increase in state tax revenues, among other measures.
Andersson said that the government would also allocate 450 million euros over three years to eliminate the care debt caused by the coronavirus crisis.
Government is anticipating that state revenues will come in at 53.4 billion euros, of which 45.2 billion will come from taxes. Total government debt has been estimated to rise to 135 billion euros next year.