The Finnish Institute for Health and Welfare (THL) has published updated travel recommendations in line with the 'traffic light' model, making non-essential journeys between Finland and Iceland, Norway, Poland and Sweden possible from Saturday 19 September.
Speaking at a press conference on Thursday morning, THL's Chief Physician Taneli Puumalainen said the recommendations had taken into account the deterioration of the coronavirus situation in the rest of the world, as well as an uptick in confirmed cases in Finland over recent weeks.
"The number of cases in Finland has increased, especially during the last week, and this is a cause for concern," Puumalainen said.
There are currently 8,750 lab-confirmed coronavirus infections in Finland, with Puumalainen adding that preliminary data suggests there will be a "little over 40 more new cases" confirmed on Thursday.
Finland's infection rate per 100,000 inhabitants during the preceding two week period currently stands at 10.1, which is significantly higher than the rate of 2 per 100,000 during the summer.
Article continues after graphic.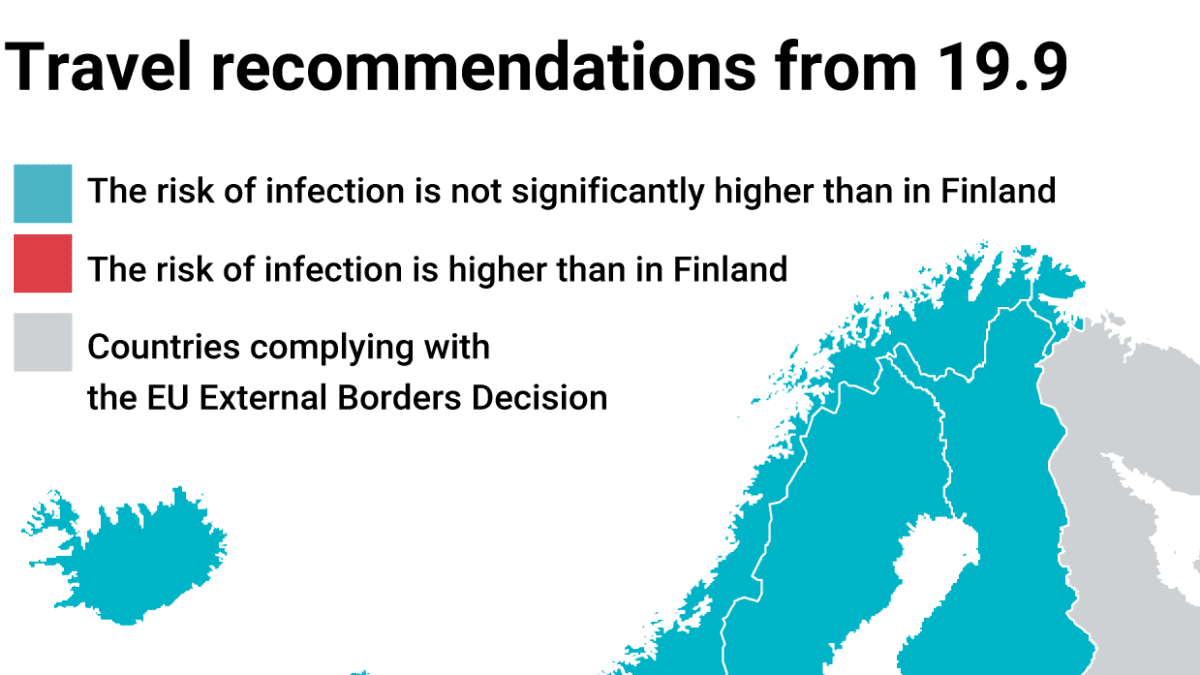 Puumalainen added that infection clusters have been found in various parts of Finland recently, and that the daily average number of infections is between 30 and 40.
"When for a long time the rate was about 0.2 percent, or two of the thousands of samples taken, were positive, currently that number is 0.5," he said, adding that the increase can be attributed to a rise in the number of young adults testing positive for the virus.
"Fortunately, the elderly are less ill at the moment and this keeps the need for hospital care low," Puumalainen said.
Mass exposures to the virus are being caused by hobbies, socialising, study circles and private events, with a larger proportion of confirmed cases being traced to domestic sources.
"The proportion of infections from abroad has decreased," Ministry of Social Affairs and Health director Pasi Pohjola told the Thursday morning press conference.
Situation globally "still bad"
The coronavirus pandemic continues to spread worldwide, and the situation in Europe has deteriorated in the early autumn, Puumalainen said.
Article continues after graphic.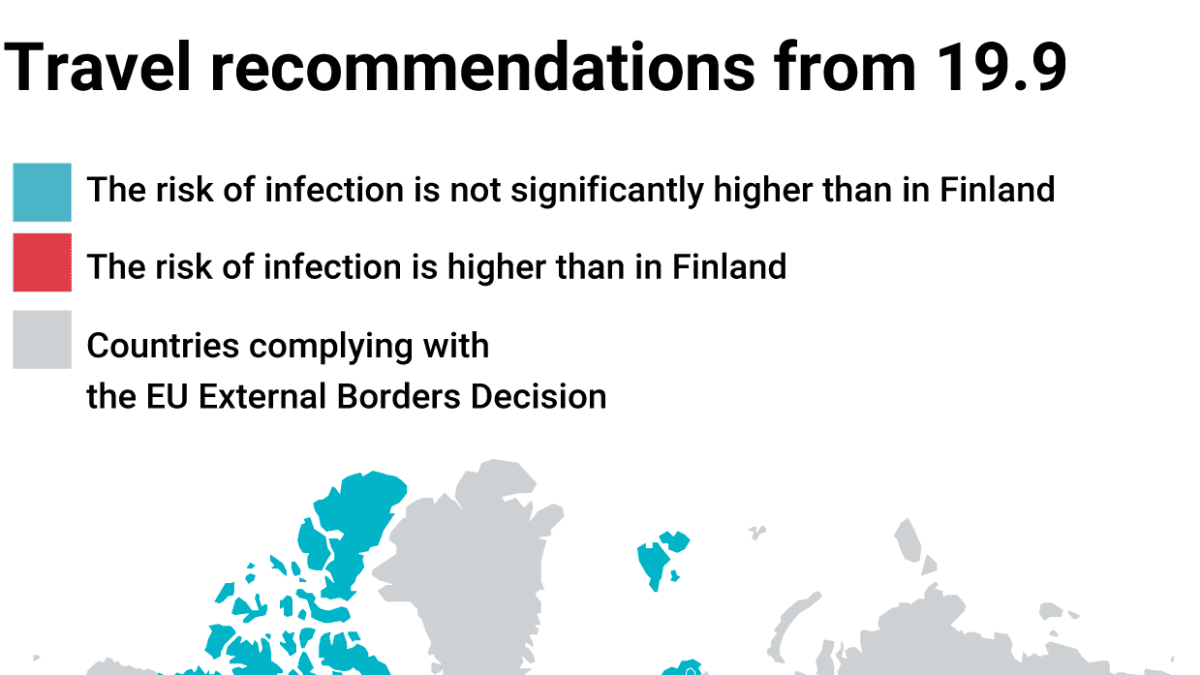 Denmark has reintroduced restrictions, including the early closing of bars, after an increase in infections in the Copenhagen region.
There are also several infection clusters in Norway, especially among young students.
Sweden has however seen an improvement after a difficult spring and summer, although the rate of infection in Sweden is about three times higher than in Finland.
"The limit of 25 [per 100,000 over a two week period] means that Iceland, Norway, Poland and Sweden are now below the limit, which makes travel to these countries possible," Puumalainen explained. "The goal is to keep the Norwegian, Swedish and Finnish borders open to traffic."