Americans in Finland are scrambling to get their ballots back to the US in time for the presidential election on 3 November.
Yle News spoke to US citizens in Finland who said that exercising that responsibility could be harder than ever before, in part because of chaos at the US Postal service (siirryt toiseen palveluun). In addition to mail problems, each state comes with its own procedures for voting from abroad. Some are far from simple and can even require voters to cast their ballots by fax.
Outdated technology aside, Americans in Finland said they are fully aware of the importance of this election.
"It's so hard to be abroad and sometimes I feel helpless to make any real change. But I know strength lies in voting so I take that responsibility very seriously," said Nichole Starkman, who is from Minnesota and now lives in Turku.
Some people voting from Finland fear their ballots may not be counted because they don't, for example, use the correct size envelope. Some voters are even looking for fax machines, as the antiquated technology is still used for some official communication (siirryt toiseen palveluun) — such as voting — in the United States.
_Story continues after photo
_
"Minnesota only allows you to return your [paper] ballot by mail, so I had to use the Federal Voting Assistance Program (siirryt toiseen palveluun) (FVAP) and mailed my ballot back in August," Starkman said.
Many states tell absentee voters to wait until the candidate list is finalised before they get a ballot paper. That is not ready until closer to the election, which makes postal deadlines tight — but overseas voters can use FVAP to get a preliminary ballot paper known as a sample ballot.
President Donald Trump cast his vote this year using a similar third party voting process. States are required to send ballot papers at least 45 days before an election, but as of September 18, Starkman said she had not received an official ballot from Minnesota.
The problems faced by US citizens in Finland are far from unique, according to advocacy groups.
"What many aren't prepared for are the complex instructions that many states have for absentee voting. They either don't list them on the ballot or put it in fine print with strange wording," said Susan Dzieduszycka-Suinat with the US Vote Foundation (siirryt toiseen palveluun). She is from California and has lived in Germany for over 20 years.
Hear Vanessa Deggins discuss issues around absentee ballots for voters from Finland in the All Points North podcast. You can listen to the full podcast via the embedded player here or via Yle Areena, Spotify (siirryt toiseen palveluun), Apple Podcasts (siirryt toiseen palveluun) or your usual podcast player using the RSS feed (siirryt toiseen palveluun).
Story continues after audio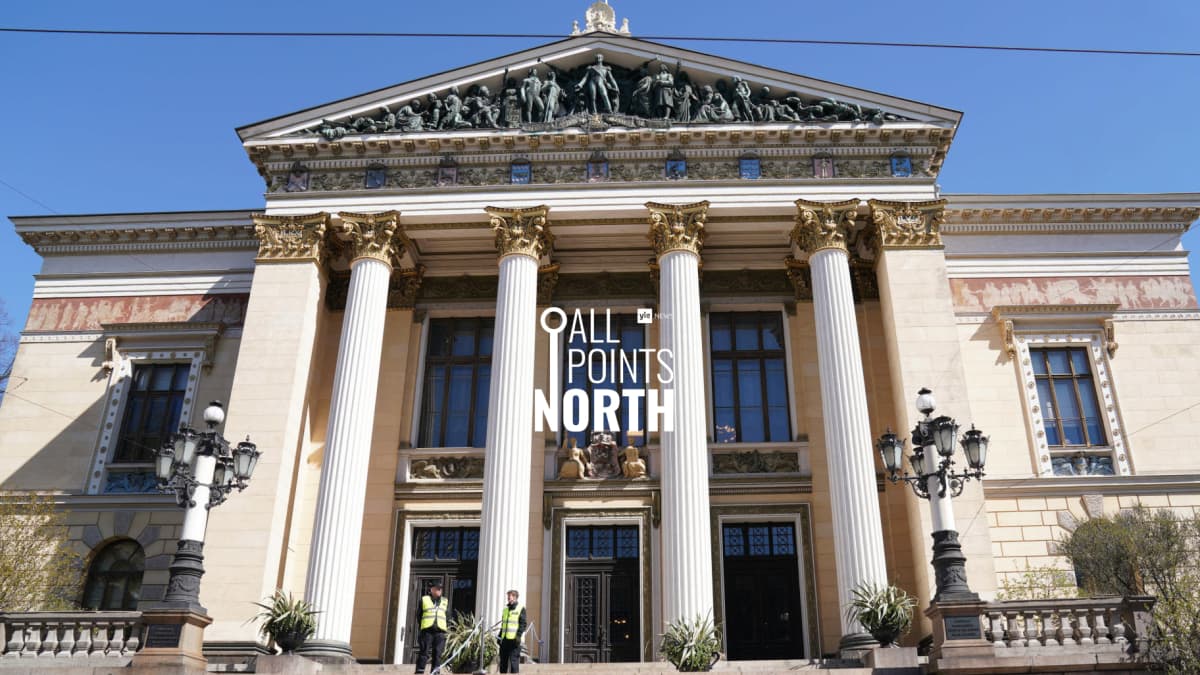 As some states make voting by mail more difficult, the US Postal Service is struggling with a backlog of daily deliveries and baseless claims about potential voter fraud (siirryt toiseen palveluun). For almost a decade, USPS has been subject to government cuts and pension funding mandates (siirryt toiseen palveluun). This is set to get worse as more people opt to vote by mail given concerns about standing in lines at polling stations. So far, eleven states have announced that they would make absentee voting easier (siirryt toiseen palveluun) for residents.
"I have followed the government cuts to the postal service for some time. So I voted in (Louisiana's) summer local election to see if my vote would arrive on time. It didn't because of the mail fiasco. What a mess it all is," Charlotte Laihonen said, who has lived in Helsinki for seven years.
Laihonen said she is planning to pay up to 70 euros for a private shipping company like DHL or UPS to express ship her ballot back. Another, slightly cheaper option, is to send her ballot paper by fax — one Helsinki library has the antiquated technology and allows users to send faxes for six euros.
Story continues after photo.
There are two types of voting for those living abroad. Five states automatically mail a ballot to all registered citizens to be returned by mail or cast at a polling station.
The other, more common form, is absentee voting, where a person must request a ballot be sent to them. Voters receive their ballot by email. Most states allow them to fill and sign it, scan it with required identification and email it to a secure account.
Flawed processes
Kristen Tcherneschoff from Alabama said she has not been able to successfully vote from Finland since moving to Helsinki four years ago. In Alabama, you are required to re-register to vote abroad every year and ballots can only be returned via traditional mail, along with another catch.
Story continues after photo
When she tried to vote in 2016 she was asked to send her ballot paper in a specific sized envelope, which she had to order online from a UK-based company.
"So by the time I got everything right and sent it a second time, it was rejected because it arrived too late," said Tcherneschoff.
According to the Alabama Secretary of State, an absentee ballot must be enclosed in a plain secrecy envelope and then an outer envelope. She said since June, she had to send her absentee ballot request twice.
"Before coronavirus, I was actually saving money so I could fly back home to vote in person because it's so difficult to vote from abroad in Alabama. I just wanted to make sure I voted in local elections along with the presidential election," said Tcherneschoff.
"Alabama rejecting a ballot because of an envelope size is deeply disturbing," said Dzieduszycka-Suinat. The organization tries to track and cobble together the many different state voting abroad processes onto one website and has a help desk for Americans living overseas (siirryt toiseen palveluun). And she said any resident with similar issues should contact them.
Elizabeth Akins moved to Espoo in 2018. She also has never been able to successfully vote from abroad.
"My first time trying was when I lived in Austria in 2016. When I checked the state elections website, it showed that my ballot was listed as 'not counted.' I contacted them but was never able to get an actual reason," said Akins who is registered to vote in Ohio.
She said she requested a ballot for this election in August but has not received it.
"I contacted my state elections agency but they haven't responded. I am going to try my best to get my vote in because I want to be involved in the voting process. But it's looking very grim for me," Akins said.
Story continues after photo
Marylouise Serrato from advocacy group Americans Abroad (siirryt toiseen palveluun) said they aren't aware of any systemic voting issues but they also have to look at issues on a case-by-case basis because every state has a different policy.
Other states offer more options, with overseas voters able to cast ballots by online portals, mobile apps, traditional mail, email and fax.
Forrest Brandt is from Oregon, and says he has voted abroad from multiple countries and never had a problem — until this year.
"We have had mail in voting since 1996. It's pretty standard. But this year, I ended up getting my ballot for the primary (May) election a week after it was over," Brandt said. He said he contacted his state elections department, who said they weren't sure what caused the delay. He has now printed and filled his ballot and will express ship it back to Oregon.
Dzieduszycka-Suinat said many states count ballots as long as they are postmarked by the day of or before the election. This has been one of the common myths, ballots not being counted, that her organization has had to dispel recently. She added that most people have until October to register to vote for the first time in all states.
US Embassy offers help
The US Embassy in Helsinki told Yle News that it has programmes in place to assist citizens.
Nazanin Berarpour, Assistant Public Affairs Officer at the US Embassy, said they do not keep track of the total number of registered US voters in Finland, nor how many of them voted in recent elections because it is handled on the state level.
The embassy can mail ballots for citizens. Residents just need to schedule a drop-off time before 6 Oct. and it must have enough postage paid to get it to the US.
Berarpour, of course, reinforced that the earlier they turn in their ballot, the better.
EDIT: This story originally stated the deadline was 13 October. That has been corrected to state the deadline is 6 October.