Government trade and innovation agency Business Finland has unveiled a new building that it says will help build trade ties between Finland and Japan.
The Metsä Pavilion, which stands on the grounds of the Finnish embassy in Tokyo, is intended to serve as an exhibition space for Finnish companies looking to do business in Japan, the world's third-largest economy.
The building, made of wood harvested in Punkaharju, South Savo, was fabricated in Finland before being shipped to Japan for assembly onsite. Its designers claim that it can be dismantled, moved and reassembled up to ten times.
In an unusual move prompted by Japan's tight Covid-19 travel restrictions, Finnish Minister for Economic Affairs Mika Lintilä (Cen) appeared via hologram to deliver a pre-recorded speech to guests at the pavilion's official opening on Tuesday.
"Our trade relations are strong, and the free-trade agreement between the EU and Japan has further strengthened them," he said.
The pavilion's opening comes amid challenging economic conditions, as Finance Ministry data released on Monday forecasted a 4.5 percent contraction in the size of the Finnish economy this year.
In September, a survey by the Confederation of Finnish Businesses (EK) found that industry confidence across all sectors was below average.
€2m pavilion
"Japan is currently the tenth-largest export country for Finland and the second largest after China, in Asia. But we feel that there is enormous potential here to do much more, and maybe even double the figures, or at least get a lot of more companies involved," said Pekka Laitinen, Business Finland's Commercial Counsellor in Japan.
The pavilion project, which runs until the end of next year, cost around two million euros. According to Business Finland, over half of the cost was met by private sponsors including Nokia and the forest industry company Metsä.
Story continues after photo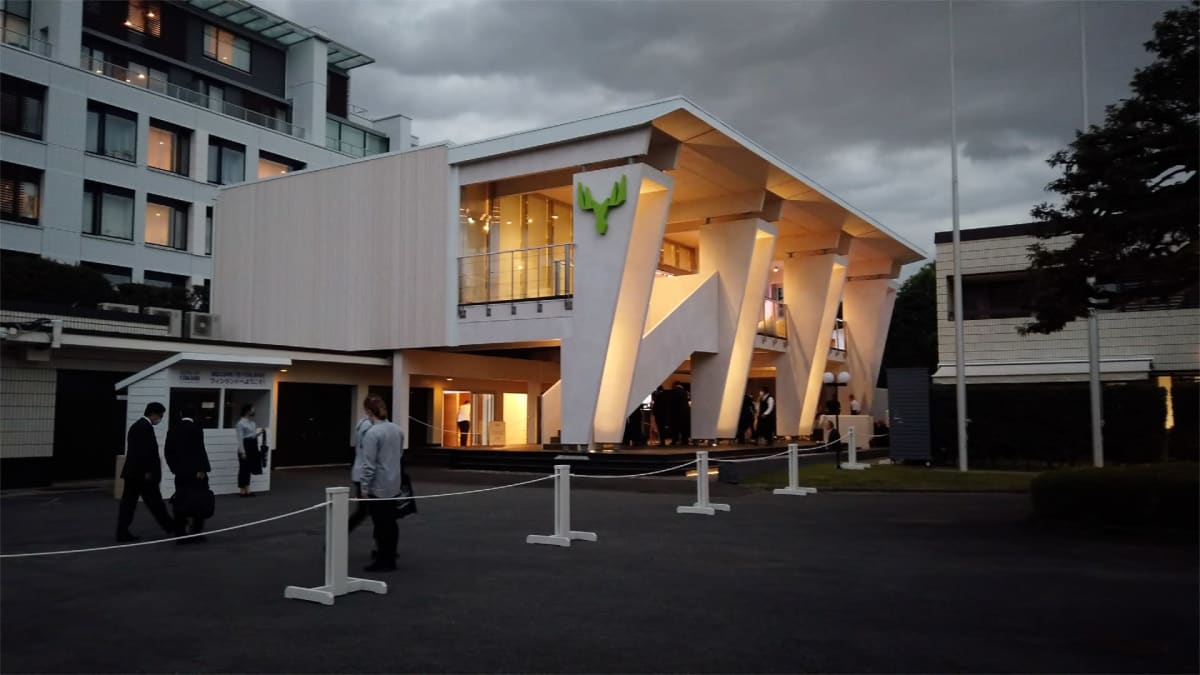 Pekka Orpana, Finland's Ambassador to Japan, told Yle News that he believed the investment in the pavilion would be worth it.
"You can never know when you start this kind of project what the outcome and concrete benefits will be," he said.
"Japan is strongly moving forward on digitalisation and Finland is certainly a forerunner in that sector. I really expect that we can see the results of this project, in a very concrete way, in the years to come."
Japanese Prime Minister Yoshihide Suga, who took office in September, has promised a wave of reforms aimed at speeding the process of digitalisation in the country.
Suga's new minister for administrative reform,Taro Kono, made headlines after a suggestion box he set up to receive complaints about bureaucratic red tape was overwhelmed with messages and forced to close after less than 24 hours.
Kono has also turned his attention towards eradicating Japan's traditional "hanko", a type of hand-carved wooden stamp commonly used to sign contracts and other documents, as well as bringing to an end the country's continued reliance on fax machines.
Tokyo 2020...one?
The Metsä Pavilion was originally intended to open alongside the now-delayed Tokyo Olympic and Paralympic games, hosting press events for Finnish athletes and also serving as Yle's broadcast studio during the games.
"We were lucky in the sense that everything was done in time, so if the Olympics had been this year, we would have had this place here up and running," said Laitinen.
"The silver lining, the fact that unfortunately the games are postponed, is that now we have more time to do more programmes for more companies," he said.