Finnish Prime Minister Sanna Marin (SDP) has found herself at the centre of controversy after she posed for a photo wearing a black blazer with a plunging neckline in the fashion magazine Trendi over the weekend.
The magazine's Instagram post of the photo quickly drew criticism from social media users, with people commenting that the image was inappropriate for someone in her position.
Story continues after Instagram post.
However, many others--both men and women--came to her defence and posted similar photos in which they dressed and posed like the prime minister. Not long after, the hashtag #imwithsanna emerged, creating a mini-movement that grew to more than 600 posts featuring photos of everyday people and well-known celebrities wearing similar outfits.
Marin is no stranger to controversy--as well as admiration--regarding her appearance and age. Many domestic and international media outlets appeared to fawn over the dark-haired woman in her early thirties when she ascended to one of the country's most powerful posts.
Story continues after tweet.
Despite the hubbub, Marin has done well in political polls, especially considering the country, like the rest of the world, is struggling with the effects of the coronavirus pandemic. Her government's response to the crisis has seen high approval in recent polls and surveys.
However many did not focus on Marin's achievements and struggles referred to in the accompanying article, but targetted the photo of the premier in her sternum-revealing outfit.
Amid the controversy, some noted that unorthodox photos had been taken of previous Finnish leaders, including President Urho Kekkonen and Carl Gustaf Mannerheim.
Kekkonen, who was normally seen in a traditional dark necktie and suit, was photographed in the 1970s looking like a modern-day hipster, decked in a glossy black jacket and jaunty trilby hat. The longtime president was also photographed alongside several other disrobed men in a sauna.
Story continues after tweet.
Meanwhile, one Twitter user noted that there was also a photo of former president Mannerheim in the buff-- while riding a horse bareback.
Story continues after tweet.
Anu Koivunen, a media scholar and Professor of Gender Studies at Tampere University, likened Marin's position as a target of controversy to that of former PM Alexander Stubb, who served as premier in 2014-2015.
During his term as PM, the physically active Stubb was seen competing in marathons and triathlons, outfitted in shorts and tight-fitting swimming suits. Koivunen said that in doing so, Stubb broadened the boundaries of what a Finnish politician could look like, noting that photographs can quickly become political--and controversial.
Story continues after photo.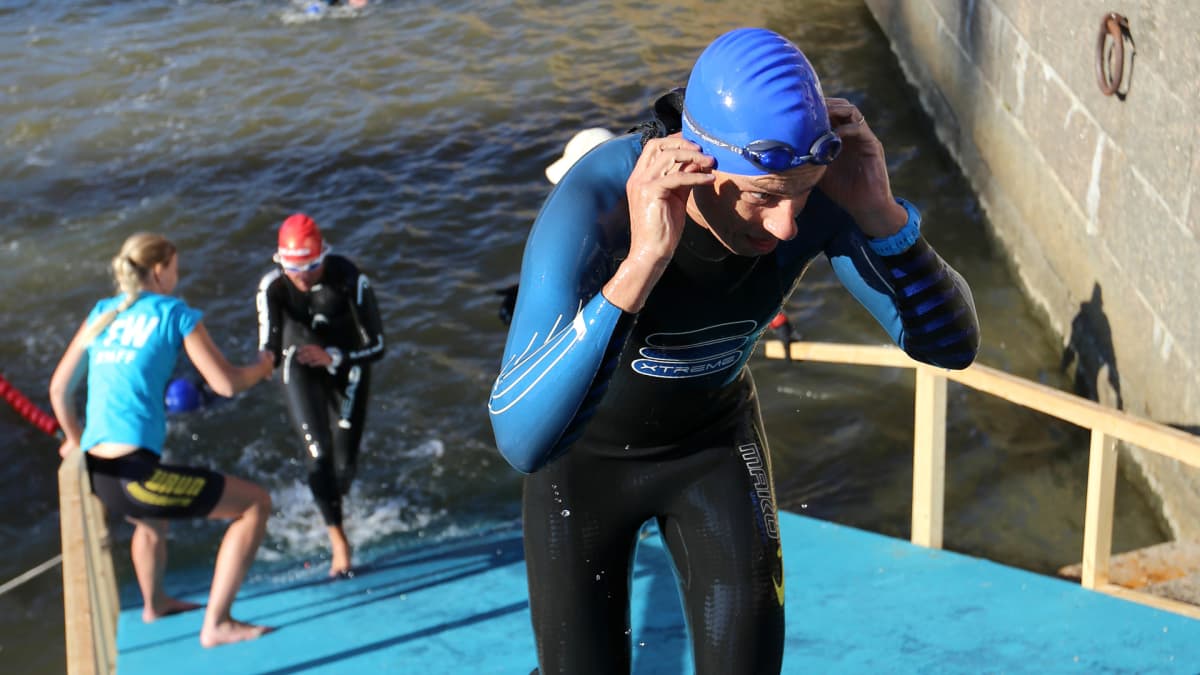 "[Photos] are tools that people have used to criticise or support Sanna Marin as a politician or as a person," she said.
On the other hand, she noted that in the broader scheme of things, the controversy surrounding Marin's image may not have much to do with opinions of her as an individual or as a representative of her party, but more about equality.
"Women have a right to be presented in photos this way because we have seen half-naked men in the sauna," Koivunen said, pointing to past photos of Kekkonen enjoying a sauna.
The Trendi magazine photo of Marin stirred the most heated reactions among young women, who found criticism of the PM to be degrading to women.
Story continues after Instagram post.
"Without Stubb, this would be more of a question of gender equality. There are certainly some who think that Sanna Marin shouldn't appear in glamour magazines because it diminishes her position as a prime minister or politician," she said.
Among other topics, during the Trendi interview, Marin spoke of confronting public expectations of a young prime minister and how she has handled it.
"In that picture, she's wearing a blazer without a shirt, [an image] which plays with the idea of what a prime minister's role is," Koivunen said, explaining that the article's dialogue also dealt with the topic.
Koivunen said that she has followed how women in their 30s handle their public images. She said Marin's photo was vastly different to that of former SDP chair (and current EU Commissioner for International Partnerships) Jutta Urpilainen's 2008 appearance in tabloid Iltalehti wearing fishnet stockings. A few years later, Urpilainen explained in a book that she was taken aback by the public's shocked reaction to the outfit she wore for a New Year's Eve party.
"These politicians know very well what kind of discussions they are starting. They are very media savvy and this social media storm [over Marin's outfit] did not come as a surprise," Koivunen said.
"Marin's actions are done with full cognizance. The photo caption in the Trendi article reads that Marin is aware that a woman's appearance is always a matter of debate and that is why she, as prime minister, always strives to dress the same," she said.