People in the Helsinki region are moving around the area almost as much as they were in February, despite months of Covid restrictions and climbing case numbers.
Anonymised data from mobile phone service providers shows that movement in the region has risen again following a dip in the spring.
Mobile firm Telia says that last week the number of journeys was down by around a fifth compared to February. In March, when restrictions were introduced, journeys were down by around two-fifths.
The data shows that last Sunday was an especially busy day in the region, with journeys back to around 90 percent of what they were in February.
Telia's data counts a journey when a phone on the network moves at least 500 metres and stays there for at least 50 minutes. A two hour shopping trip, for example, would therefore count as two journeys.
The data does not show in greater detail where people have been spending time, and individuals cannot be identified from the data. It is therefore not possible to tell whether Uusimaa residents have been spending more time in close contact with each other.
Data from the Finnish Transport Infrastructure Agency suggests that the number of vehicular journeys has now returned almost to the same level it was in February, before the coronavirus epidemic had arrived in Finland.
Coronavirus cases have hit a new high in November, with some 618 recorded on Friday.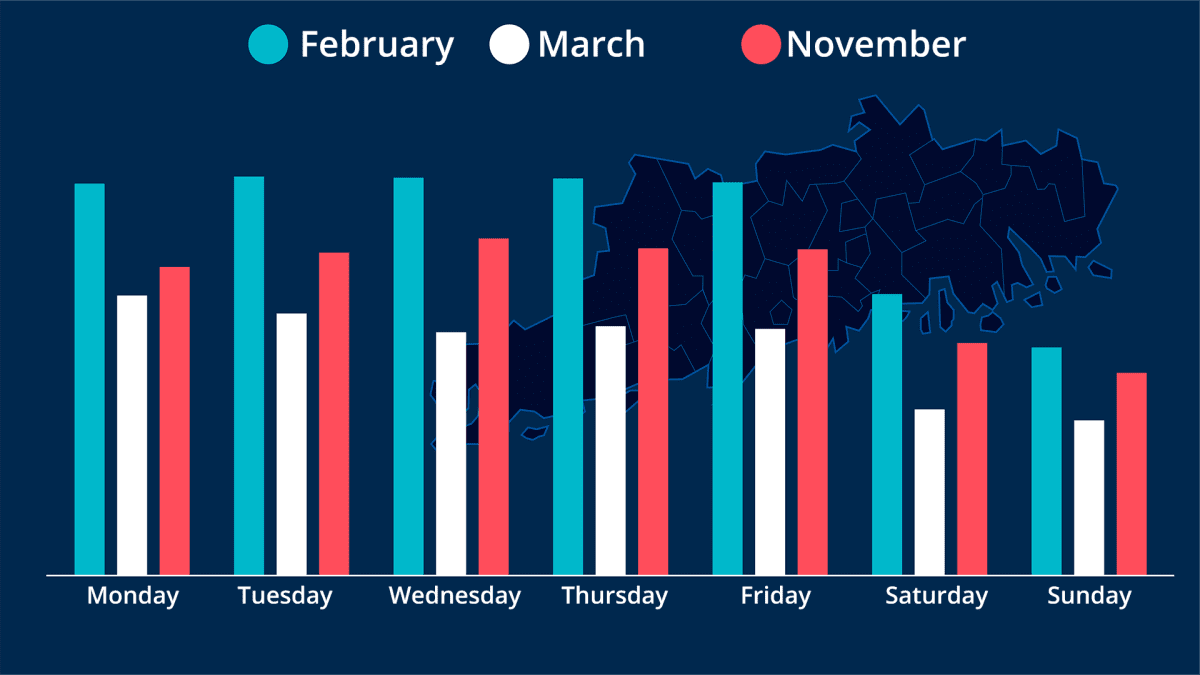 Nelli Hankonen, Professor of Social Psychology at the University of Helsinki, said that Finns may have been influenced by international news stories about Finland's handling of the epidemic.
The country has been lauded by media in other countries as Finland's case count has been lower than some other places currently being pummelled by a second wave of Covid cases.
"It's been reported Finland is Europe's safest country with regard to coronavirus, and how Finland is a success story," said Hankonen. "Everyone was a little bit lulled into a false sense of security."
"Your own behaviour is regulated a little bit by comparison to others, and now we have been able to compare Finland to other European countries where things have gone worse," said Hankonen. "That can distort decision-making, in a way."
Hankonen warned against drawing too many conclusions based on mobile data statistics, as she believes many people are in any case following current guidelines.
Some journeys can also be important to maintain physical and mental health.
"People have spent a lot of time at summer cabins and in nature and also genuinely moved around in accordance with the corona guidelines, because here we have good conditions for maintaining physical distance," said Hankonen.
"The situation is not like London, for example, where people were packed in next to each other in parks during the first wave of the epidemic," said Hankonen. "Opportunities to be outdoors in a safe way are much more limited there, in relation to the population.""
Hankonen also pointed out that not everyone has the opportunity to work from home, so commuters are of course present in the statistics.