Helsinki University Hospital District (HUS) says officials may need to make masks mandatory on board public transit.
Finland's public health institute, THL, has said it would like people throughout the country to use masks, but these guidelines are merely recommendations, in contrast to many other European countries where mask use has become mandatory in public.
"Current recommendations don't guarantee 100 percent mask use. Nearly everyone would need to wear a mask for us to reach the maximum benefit. We need to consider whether we can demand that people wear masks to board public transport," HUS deputy chief physician Eeva Ruotsalainen told Yle.
National carrier Finnair already requires that children over the age of seven wear masks.
Last week news emerged that people in the Helsinki region were moving around the area almost as much as they were in February, despite months of Covid restrictions and climbing case numbers.
Helsinki schools favour single-use masks
It has meanwhile been a week since secondary pupils in Finland started wearing masks in class. Itäkeskus comprehensive school in Helsinki's eastern suburb told Yle it was using some 700-800 disposable masks per day, leading to a glut of discarded single-use masks.
"Now we're practising using disposable masks, and later on we'll consider whether there's reason to transition to more environmentally friendly cloth masks," said Jutta-Riina Karhunen, principal at Itäkeskus comprehensive school. "The problem with reusable masks is that the responsibility of washing them would fall on the homes, and there's no way we could monitor that."
Story continues after photo.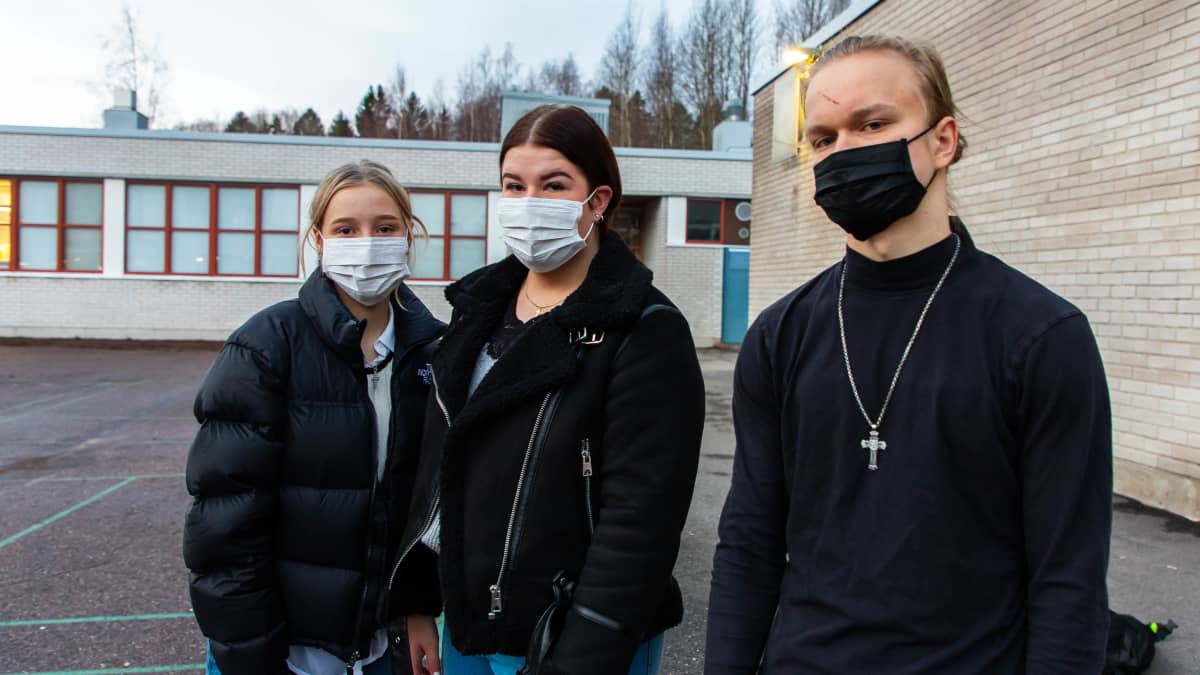 Helsinki city administrators have not been enthusiastic about fabric masks.
"The main point now is that the students use the masks as much as possible. In my opinion it's too early to start considering cloth masks," said Liisa Pohjalainen, Helsinki city's executive education director.
The city said it estimates its schools use 35,000-70,000 masks daily. Private schools in the capital source their own masks.