More than 400,000 people living in Finland were born abroad, and many of them usually spend the holiday season 'back home'.
That's very difficult or impossible this year, due to the Covid-19 pandemic, and that could affect foreign-born residents of Finland more than most.
Reija Tuomisalo of Mental Health Finland (Mieli) says that one approach to the disrupted holiday season is to view it as more of an opportunity than a threat.
"Every year we see that people put too much pressure on themselves during this holiday, and what they should be like, and how they should be spent, and it's all too much," Tuomisalo says. "But this year might be an opportunity to be without those pressures and give yourself permission to have a relaxing, peaceful Christmas."
This year, organisations and regional authorities across the country have introduced initiatives aimed at tackling the increase in loneliness and isolation due to the coronavirus epidemic.
Tuomisalo cites Mieli's collaboration with the City of Helsinki as one example.
"We also advise people to try to be in contact with other people, especially loved ones, as much as possible. It's good to stay active as well, such as taking a walk in the forest or getting some exercise," she says.
Christmas with the 'Finn-laws'
For those with Finnish spouses or family members who normally use the time off to visit family back home, this 'Covid Christmas' is a chance to experience yuletide celebrations in Finland for once.
Kieran Doyle is one international in Finland taking that approach.
This is Doyle's first Christmas away from his parents and sister in Colorado. Instead, he is spending this festive season with his girlfriend's family in Kajaani.
"They're an amazingly welcoming bunch who were nice enough to host a Finnish Thanksgiving for me in November, so I'm looking forward to the new experience and spending time with them," Doyle says. "A cozy, warm, peaceful environment sounds ideal after such a chaotic year."
Doyle has already noticed many differences between Christmas in Finland and in the US, which he describes as "over-the-top, but actually pretty fun" with "upbeat music playing everywhere, houses garishly coated in lights of every colour ….. and the enormous amount of commercialism."
Story continues after the photo.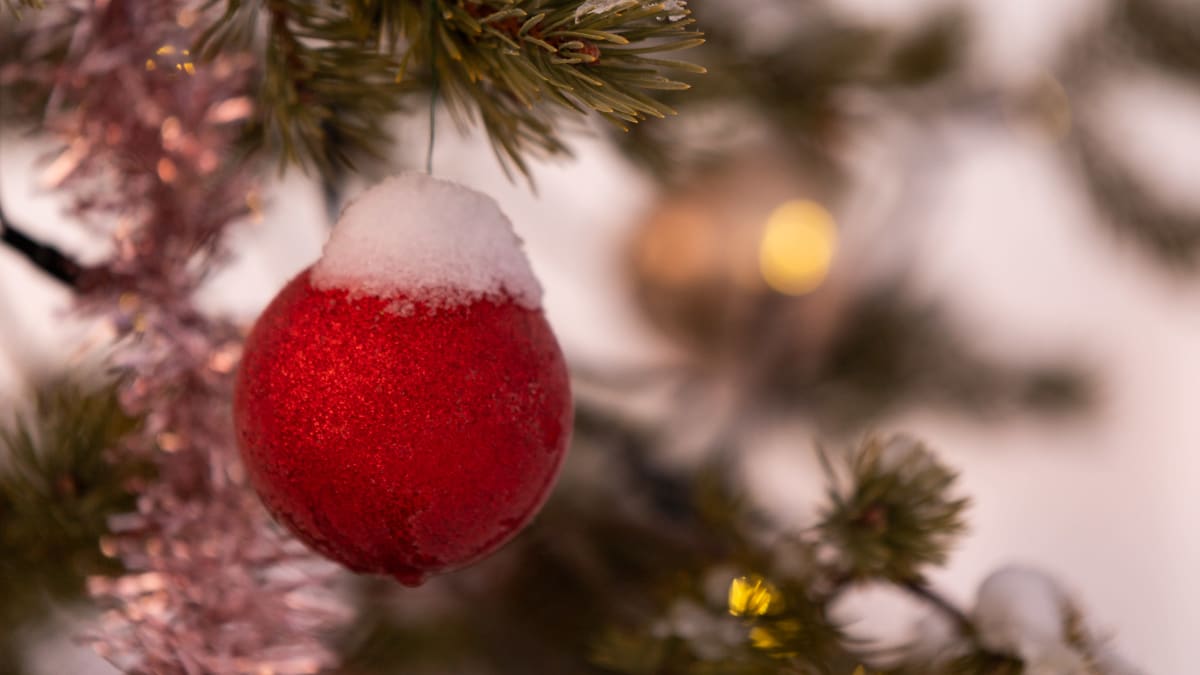 Finland, by contrast, is "much more peaceful", he says, and adds that he is looking forward to the tradition of visiting a graveyard to light candles on Christmas Eve, baking the Finnish Christmas pastry 'joulutorttu', and being able to open presents a day earlier than usual -- on Christmas Eve rather than on Christmas Day in the US.
"My approach has been to try to make the most of things wherever I am," he says. "From what I can tell, a lot of Finns use Christmas joy to get them through the winter, so I figure it's important to tap into that for survival purposes too."
Food, sauna and Santa on TV
Susanne Dewein, originally from Germany, is also looking forward to a Christmas with her Finnish partner, even though she says she'll miss seeing friends and family this year, and especially her annual school reunion back in Frankfurt.
"I am disappointed I don't get to see friends and family. I haven't been at home for a year now, which I don't think I have ever done before. Christmas is one of the rare occasions where it's possible to see everyone at the same time, and it usually comes with amazing food," Dewein says.
This year however, she'll be in Oulu, hoping for snow, sauna and Santa on television.
Story continues after the photo.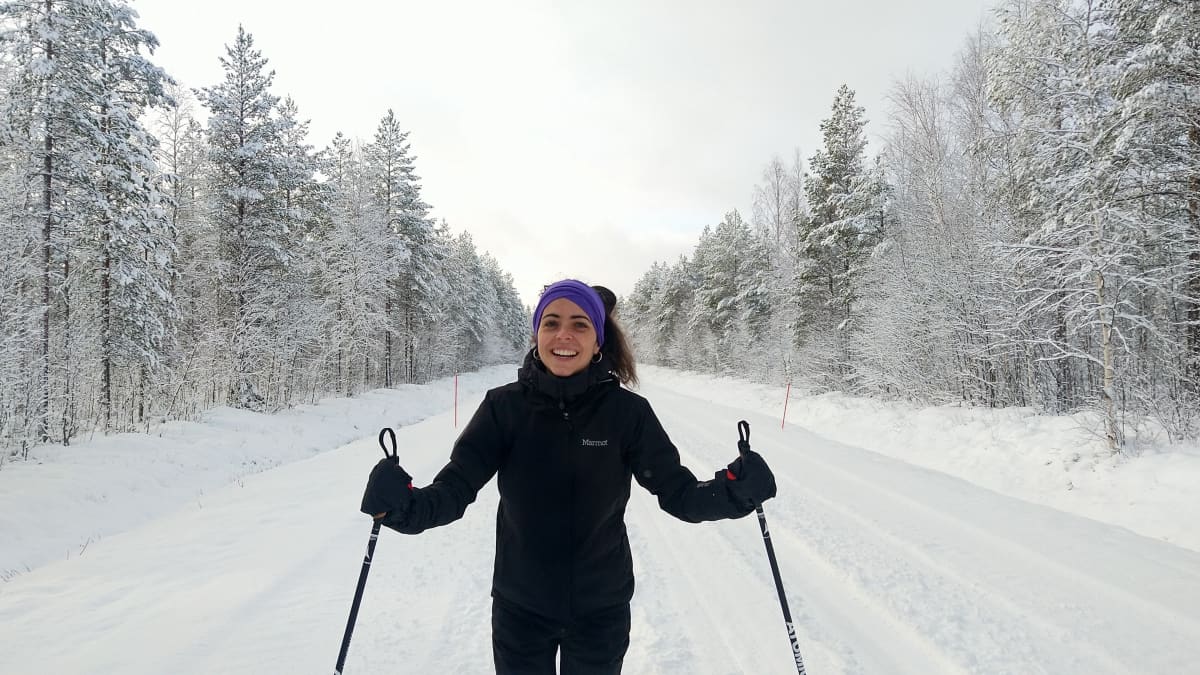 "I am also waiting to get a glimpse of the sheer endless amounts of food that gets served during Christmas," she says. "I heard too that there is a Santa Claus hotline that is broadcast on TV. I think I might tune in for a bit and see what's happening there."
As for the prospect of a Christmas far from home, Dewein says that although she will miss her family and friends, her glass of glögi will be very much half full this year rather than half-empty.
"I personally feel quite privileged in my situation," she says. "I have a partner and extended family in Oulu, so I am definitely not alone. It is also somewhat exciting to celebrate Christmas in a foreign country."
An unexpected invitation
Ira Sood tells Yle News that she is looking forward to a first Christmas in Finland. Sood has been living in the country since 2016, she usually returns to her Himalayan hometown of Dharamshala in northern India at this time of year.
Even though her family is Hindu, and Sood herself is not religious, she says they still celebrate Christmas in some way -- usually by inviting neighbours and friends over for a party.
This year those plans are cancelled and, to make matters worse, she's also missing two separate weddings of close friends.
"Life is not the same anymore and we don't know when it will be the same. This feeling of uncertainty, I think that's the worst, that I don't know when I will be able to get home again," she says.
Story continues after the photo.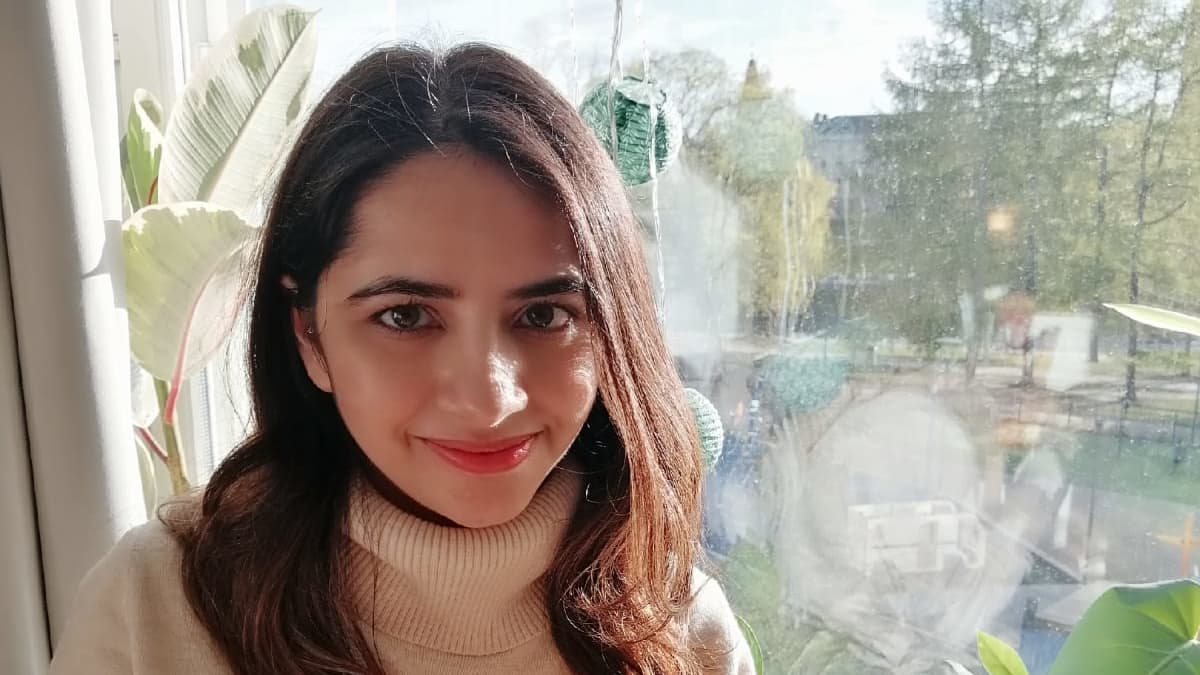 With no family in Finland, Sood says she accepted that this Christmas would be a quiet affair. One Finnish friend asked her about her plans, and when she replied that she didn't have any, her friend looked thoughtful but "didn't really say anything in response".
A few days later she received a phone call from her friend's mother, whom she'd never met before, inviting her to their home for Christmas.
Living abroad during the pandemic has often made her feel quite isolated, she says, so the invitation was a very welcome reminder of the fabled Christmas spirit.
"It has been a surreal year, often difficult, maybe we should all take this end of the year period to reflect on what really matters in our lives," Sood says. "Let's hold close not only those we love but also strangers, and be thankful for the numerous unacknowledged acts of generosity that took place this year, from our healthcare professionals to our grocery store workers, our street and building cleaners to our kind neighbours, public transport drivers to our loved ones living far away from us."
"I'm expecting to be very sad"
Constanza Escobar and her husband Manuel Cáceres moved from their native Chile to Helsinki at the beginning of this year, and had only just started to familiarise themselves with their new surroundings when the first wave of the coronavirus epidemic hit Finland.
When it looked like the situation might have been improving, they held onto the hope that they could still return home for Christmas or that, better still, their families could join them in Finland to celebrate the season.
However, the increased rate of infections in both Finland and Chile, and their desire to keep themselves and their families safe above all else, have dashed those faint hopes. Instead, they will hold a 'virtual' celebration via video chat.
"I'm expecting to be very sad, talking to my family back home. I'm already feeling a little sad just thinking about it," Cáceres explains. "This Christmas is not only the first that I celebrate outside my home country, but the first I will have without my big family."
Story continues after the photo.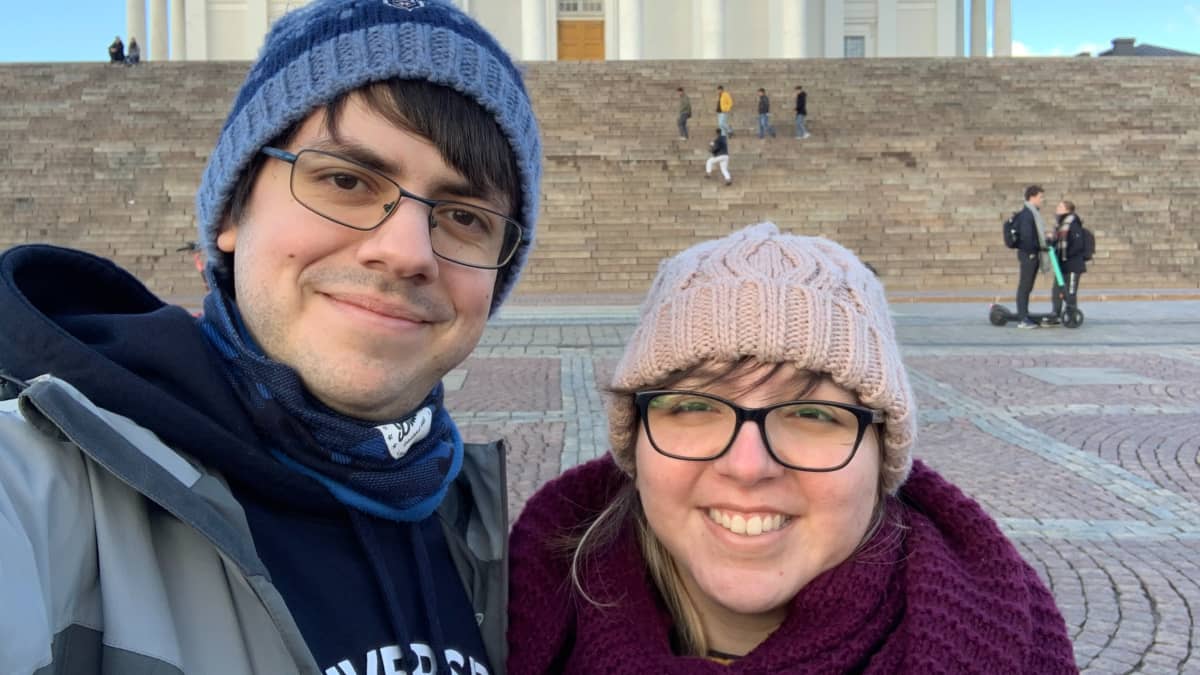 Despite the circumstances, they say the best way to cope is to embrace all aspects of a Finnish Christmas, which has included learning about Finnish traditions, baking Finnish pastries, and opening the doors of their very first Advent calendar. But for them, one thing, above all else, will help take the sting out of not seeing their families this Christmas.
"Snow," they say in unison.
Christmas falls during the summer time in Chile, so this year is their first and best chance to experience a white Christmas and see their new home city in all its Yuletide beauty.
Mental Health Finland's Tuomisalo says that whatever you're doing this Christmas, the key is to remember that it's just this Christmas — next year will almost certainly be a more traditional festive period.
"It can be scary to be alone, or away from loved ones, but we must try to remember that this year will be this kind of Christmas, and next year will be different."