Motorists in large parts of the country, including the capital, Helsinki, have faced the job of digging their cars out of drifts, following a blizzard that dumped half a metre or more of snow in some areas.
Not everyone, it seems, was up to the task. For example, the police reported on Wednesday that they had encountered a motorist in Tuomarila, Espoo, in what they described as an "igloo car" with the windscreen cleaned only enough to provide a small peephole.
They warned against the practice, pointing out that windows need to be fully cleaned to guarantee safe visibility, especially of pedestrians approaching crosswalks.
Yle asked Jouko Kalliola, a driving instructor and CEO of the Haaga Driving School in Helsinki, for some tips for getting cars out from under the snow and on the road safely.
His first piece of advice is to put some thought into where you park.
"Whenever possible, you should try to get the car parked so that no other vehicle can get in front of it. That will leave you room in front, making it easier to pull out," Kalliola advised.
Even if the space in front of your car is not blocked by another vehicle, a snow plough may have filled it with snow. In order to deal with this kind of situation, Kalliola said it is a good idea to always carry a shovel in the boot.
"It is an invaluable tool at this time of year," he very rightly noted.
Story continues after the photo.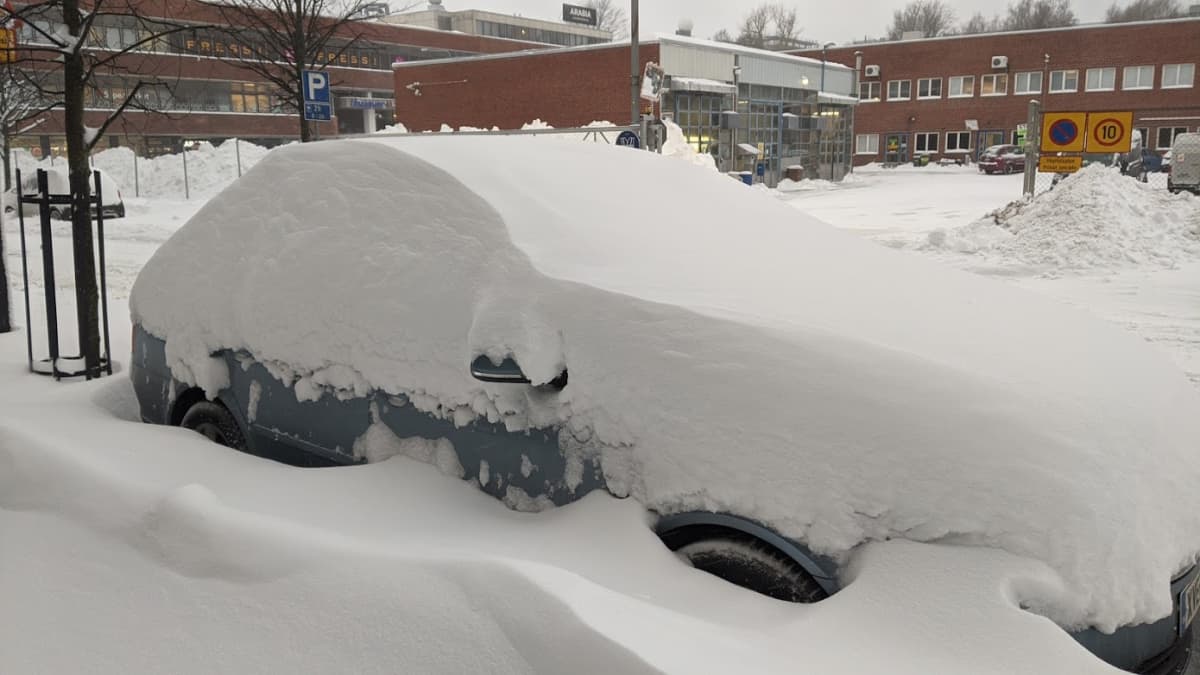 And, not just any shovel will do. When temperatures drop and drifts freeze solid, a small plastic shovel won't do the job.
Once the car has been sufficiently excavated, and it is time to set off, Kalliola recommends taking it slow and easy, and gently rock the car back and forth a few times.
"Put it in first gear. Raise the clutch and move forward a bit, then immediately push in the clutch, reverse, and then repeat. When you get a big enough back-and-forth rocking motion, most cars will be able to start moving," he explained. "The motion must be quite small at the start. You have to practice it. And the use of the accelerator must be quite light overall when starting off."
It is also good idea to take the time to clean away the snow properly.
"Many people make the mistake of shovelling just a little snow away and thinking that they are ready to leave, but then find out the car won't move," Kalliola said.
He therefore advised tamping down some of the snow, especially in front of and behind the tires.
Story continues after the photo.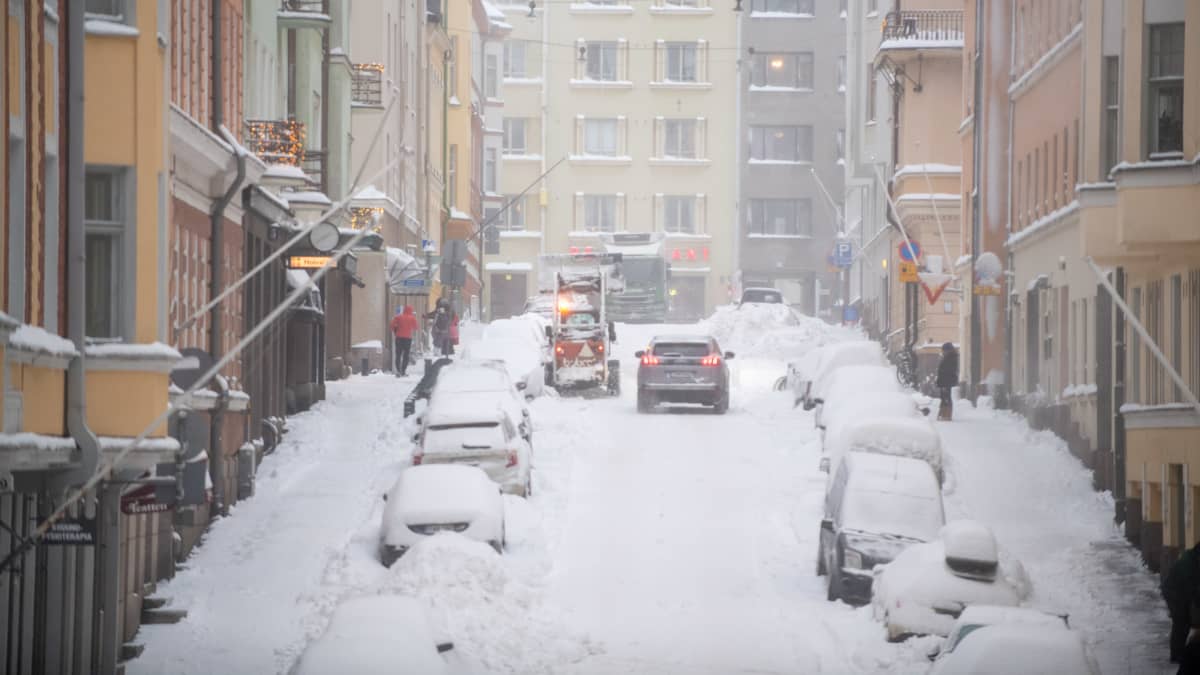 There were more than a few minor accidents in what was described as "traffic chaos" in the Helsinki area during this week's blizzard. As a driving instructor, Kalliola was not surprised.
"A couple of days earlier road conditions were good. The speeds were the so-called standard speeds. Some drivers did not realise that when the snow came down, their speed should have come down, too, and safe distances extended."
Kalliola added that most often when a car goes off the road in snowy weather, the fault is to be found behind the wheel.
"The vast majority [of this week's accidents] could have been avoided by driving at the right speed and keeping enough distance back from the vehicle they were following," he said.