The spring-like weather of recent days has set migratory birds in motion. Mikko Pöyhönen, a bird enthusiast and writer from Hamina, claims to be able to pinpoint precisely when the spring migration to Finland began.
"It started last Friday, 26 February. And, there was quite a rush," Pöyhönen says.
In Hamina, as in many places throughout Finland, there is still plenty of snow on the ground. For that reason, the start of spring migration this year seems a bit early to this experienced bird enthusiast.
"Of course, the very first signs of migration were seen in southwestern Finland, where there isn't snow everywhere," Pöyhönen admits.
Larks and lapwings
As is usual, after first arriving along the southwest coast, migrating birds also soon spread to the southeast of the country, to localities such as Hamina on the shores of the Gulf of Finland.
"Larks have already shown up, as have starlings and blackbirds. Dozens of sightings have been made," Pöyhönen reports.
Story continues after the photo.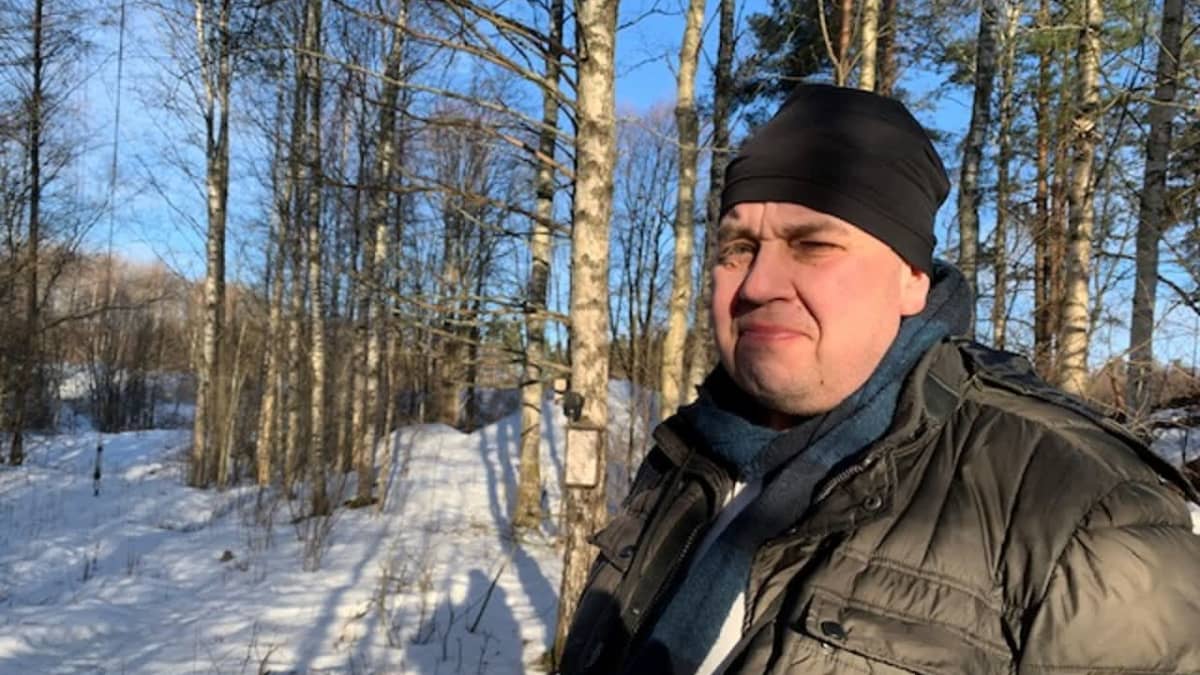 Based on sightings, larks had returned to Tuusula, Järvenpää, Lappeenranta, Lohja and Riihimäki, as of last Friday.
Northern lapwings, common buzzards and rough-legged buzzards, all of which are generally among the first arrivals of the spring have also started to appear.
"But, no swans have been seen in Hamina yet. Last year they came much earlier, but then there was little snow. There is so much snow and ice now that the swans will come here yet," says Pöyhönen.
Brief slowdown
Colder weather in the forecast for the next few days is likely to put the brakes on bird migration for a while.
"The migration will continue as soon as the weather warms up again and the snow begins to melt," Pöyhönen points out.
Story continues after the photo.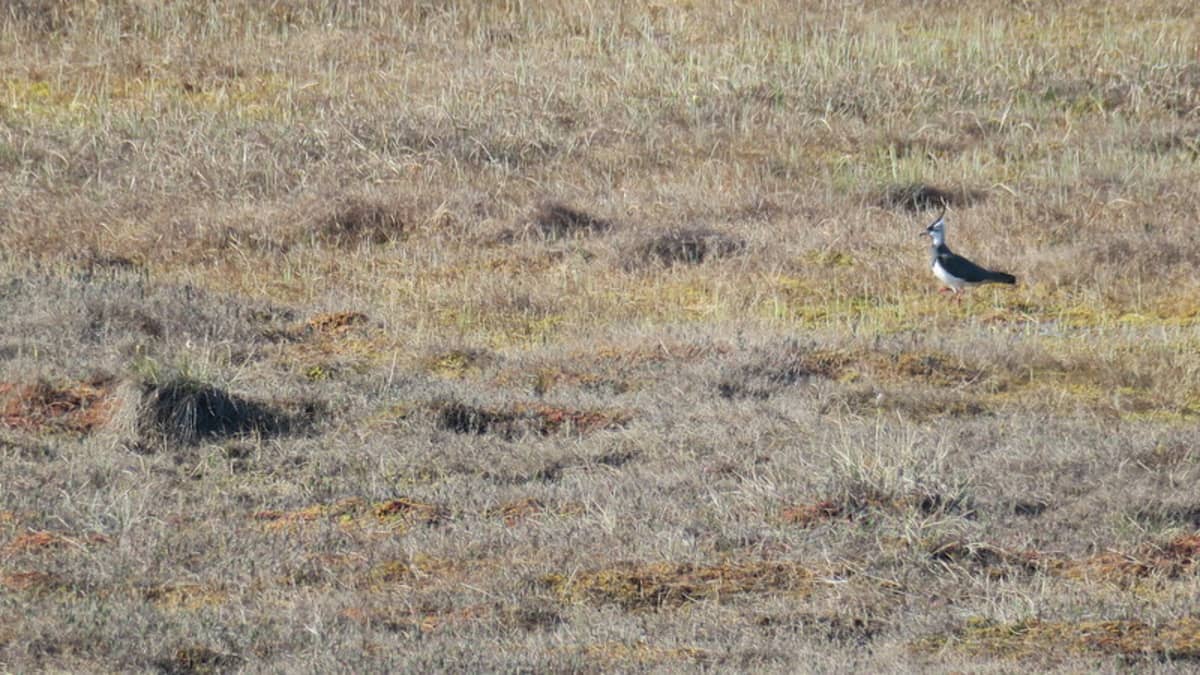 He adds that this early in the year large numbers are not to be expected anyway, as "usually the spring migration starts on or about 20 March, or a little later."
Pöyhönen relates that when he began bird watching in the 1980s, winters were longer and the first larks usually didn't show up until the end of March. Climate change has made way for ever earlier arrival, he says.
Apples and raisins
Mikko Pöyhönen does his bird watching on the southern coast of Finland, at a popular bird feeding site on the shoreline.
In addition to species that winter in the area, it also draws some more rare avian visitors. He recently sighted three white-backed woodpeckers and the feeders are frequented by lesser spotted woodpeckers and a nuthatch. There was also a male chaffinch and several blackbirds that decided to defy the elements and stayed around all winter.
Story continues after the photo.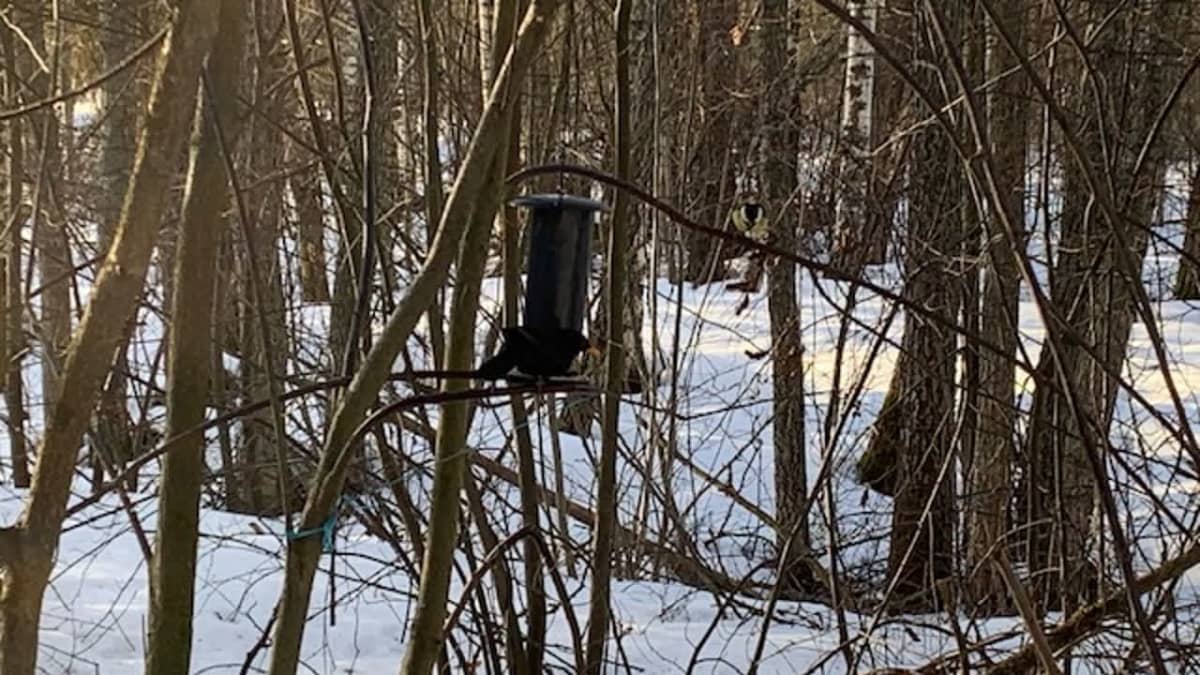 More blackbirds arrived last Friday.
"Or actually, Thursday night, because the blackbird is a night migrator. A lot of them came to Finland. Other enthusiasts said they showed up at feeders for the first time in a long while. They are all yellow-beaked males.
In addition to blackbirds, starlings appeared at bird feeders. Without some human help, it would be difficult for them to survive in the early spring here.
"If you want to pamper the blackbirds or starlings, you should put out raisins, apple slices and frozen berries in your feeders," Pöyhönen advises.