Hailuoto is in many ways an exceptional municipality. It's an island in the Bothnian Bay, the farthest northern reaches of the Baltic Sea, and in population terms it's the smallest local council in North Ostrobothnia.
Even so, Hailuoto provides its roughly 1,000 residents with a number of services that in many other places are provided by municipal collaborations and private providers.
Hailuoto residents have municipally-provided daycare facilities, a comprehensive school, a health centre, a dentist and home help services, provided by local residents.
Municipal manager Aki Heiskanen is satisfied with the situation. But he's also concerned about how things might be in the future.
Healthcare has been a cornerstone of municipal services, but the upcoming reform of health and social care services, which transfers responsibility to regionally-based authorities, could change all that.
"The Sote reform law says that it is not a project to concentrate services," says Heiskanen. "The fear is, of course, that 'welfare regions' can have quite an incentive to concentrate services when they face financial challenges."
The story continues after the photo.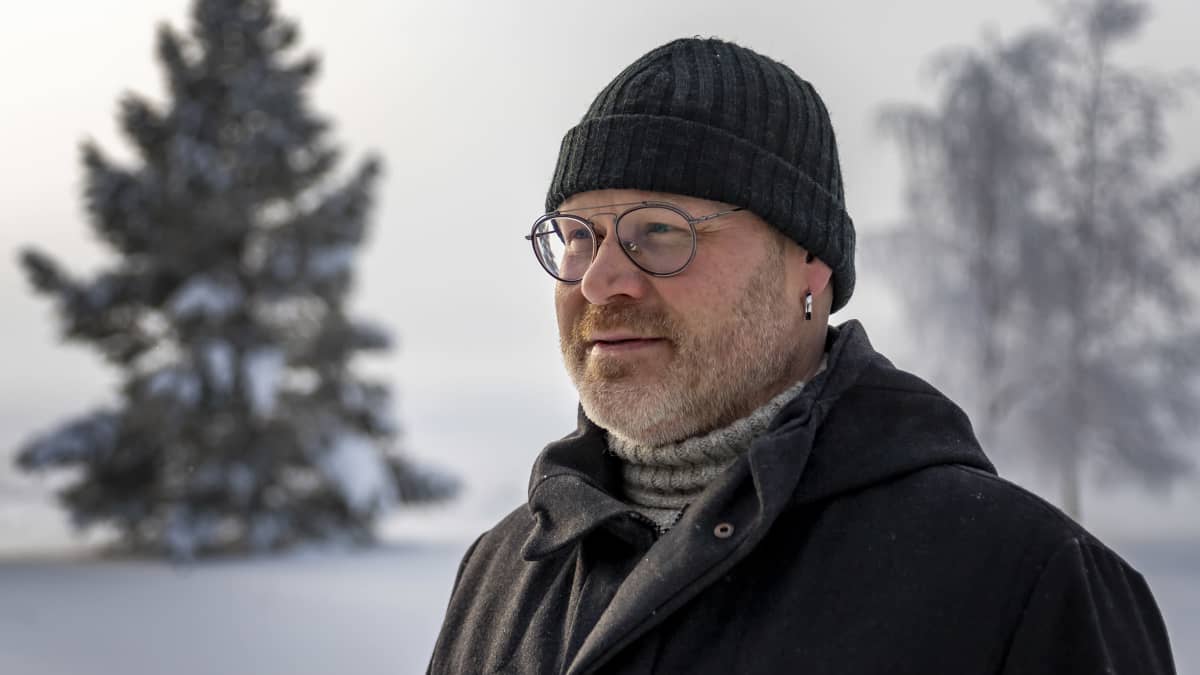 The so-called 'Sote' reform is not the only thing that will dramatically change councils' roles in the future.
Declining birth rates are also a threat to the powers of many councils in their second major area of responsibility: education.
The teachers' union OAJ says that 69 municipalities have only one comprehensive school. That number equates to around a fifth of all 309 Finnish municipalities.
So what will be left for small councils in the future?
Finland goes to the polls in June to elect new councils nationwide, and our All Points North podcast is interviewing the leaders of the nine major parties ahead of the election. You can hear the latest episode of the All Points North podcast in this embedded player, via Yle Areena, on Spotify or via your favoured podcast provider.
Story continues after audio
Big municipalities increase their role, smaller ones focus on basics
The Ministry of Finance set up a working group in December to look at the roles of municipalities. Arto Haveri, a professor of municipal policy at Tampere University, is part of the working group.
He says that municipalities have diverged considerably in recent years, and that trend is likely to continue.
"Big cities take a bigger role than before for example in sustainable development and fighting climate change," said Haveri. "At the same time those municipalities invest much more strongly in the growth of the whole country."
Smaller councils are left with the task of ensuring it's still possible to live in their towns and villages.
Haveri says that many councils will be relieved when responsibility for social and healthcare services passes to newly-created regional authorities as part of the 'Sote' reforms.
"Although the Sote reform weakens councils' ability to invest, it does ease pressure on finances," said the professor. "Economic experts have calculated that the reform reduces pressure to raise local income taxes by about one percentage point."
Haveri is referring to a report by a local government think tank published in January.
The biggest benefit to smaller municipalities is that their finances do not come under pressure if individual residents get sick. In smaller towns even a single person getting a serious illness can blow a big hole in the budget, if the necessary treatment is expensive.
The "Sote" reform's impact on councils should not be over-dramatised, however, as many municipalities have already transferred healthcare functions to larger entities formed when several councils club together.
Last year just 54 of Finland's more than 300 councils provided basic healthcare themselves. Different types of joint ventures between municipalities and companies provide social and healthcare services for roughly every other resident of Finland.
Besides health and social care, there's an even bigger shift on the way for some places, in the form of low birth rates and a changing population structure.
Schools attract young families
As Finnish municipalities compete to attract 'good' municipal taxpayers, schools and daycare services take on a great significance.
For example in Hailuoto, City Manager Aki Heiskanen says that the existence of those services lowers the threshold for people to move to the island.
For most of the year you can only get to Hailuoto by ferry, so getting the kids to school on the mainland could prove challenging.
"People should have a really strong desire to come and live in this kind of environment, if they work on the mainland," said Heiskanen.
Partly for that reason, Hailuoto wants a bridge built to Oulunsalo to ease movement into and out of the municipality.
That would help attract new businesses and residents alike, according to Heiskanen, but the project has been held up for years by complaints.
Things haven't gone too badly for Hailuoto anyway, with no threat of closure hanging over the school there. Several young families have moved to the island in recent years.
Finland is the land of shuttered primary schools
Not all towns of around a thousand people are so lucky. Timo Aro, an expert at the regional development consultancy MDI, says that population decline is concentrated in certain parts of Finland.
"Although we are a small country, we have many different regional realities," says Aro. "Some municipalities have long lived with the reality that their population is dropping and municipal services have been cut."
That is evident from the statistics. Around two in five Finnish schools have closed their doors since 1999. That's because of a drop in the birth rate.
Story continues after the image.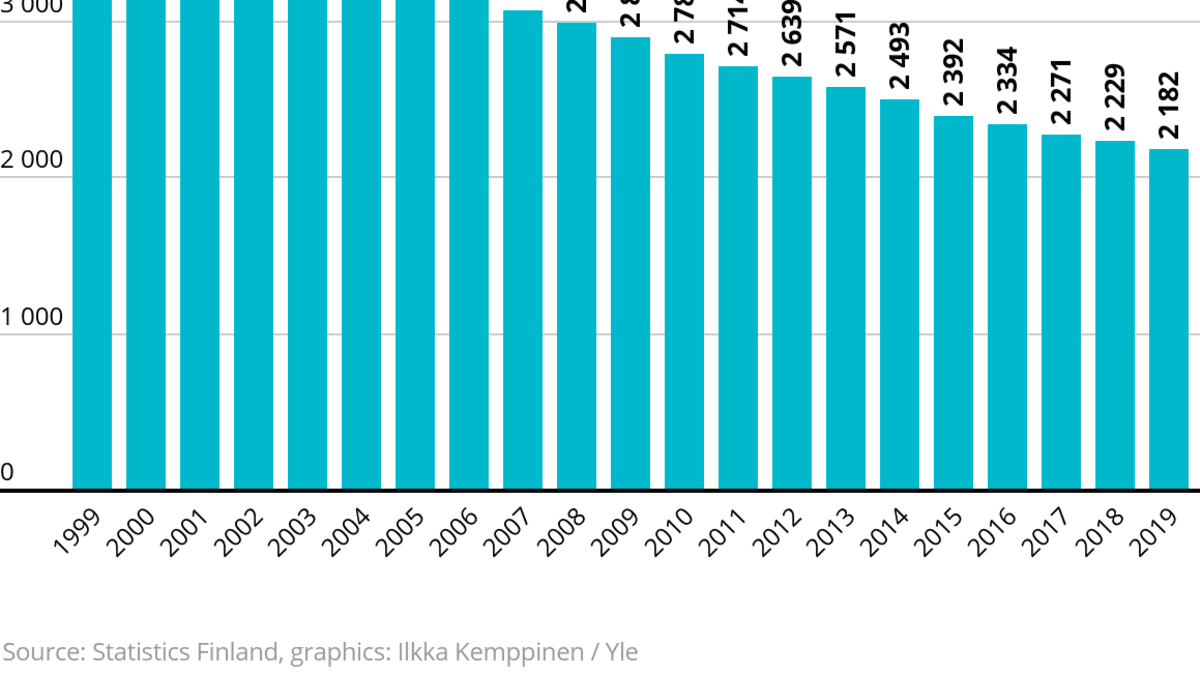 There are around 19,000 fewer children born each year now than in 1990. In 42 municipalities there were fewer than ten births, and in 99 municipalities fewer than 20 children were born.
In those places, it may be difficult to justify keeping a school open. Aro believes that the number of schools will decline further in the coming years.
Many of those 69 councils that run only one school will have to consider shutting it down due to lack of pupils.
"If school closures are estimated based on the number of children, this development will surely continue," says Aro. "However I think that councils will do everything they can to avoid closing down their last school."
Councils' enthusiasm to keep schools open is understandable. Without a school it is difficult to attract young families to move in, and without new residents, there is no future for the municipality as a whole.
Councils have tried various tricks to protect their educational offering. For instance in Siikalatva, Kärsämäki and Puolanka young people get free driving lessons if they choose to stay at the local Upper Secondary school.
The story continues after the image.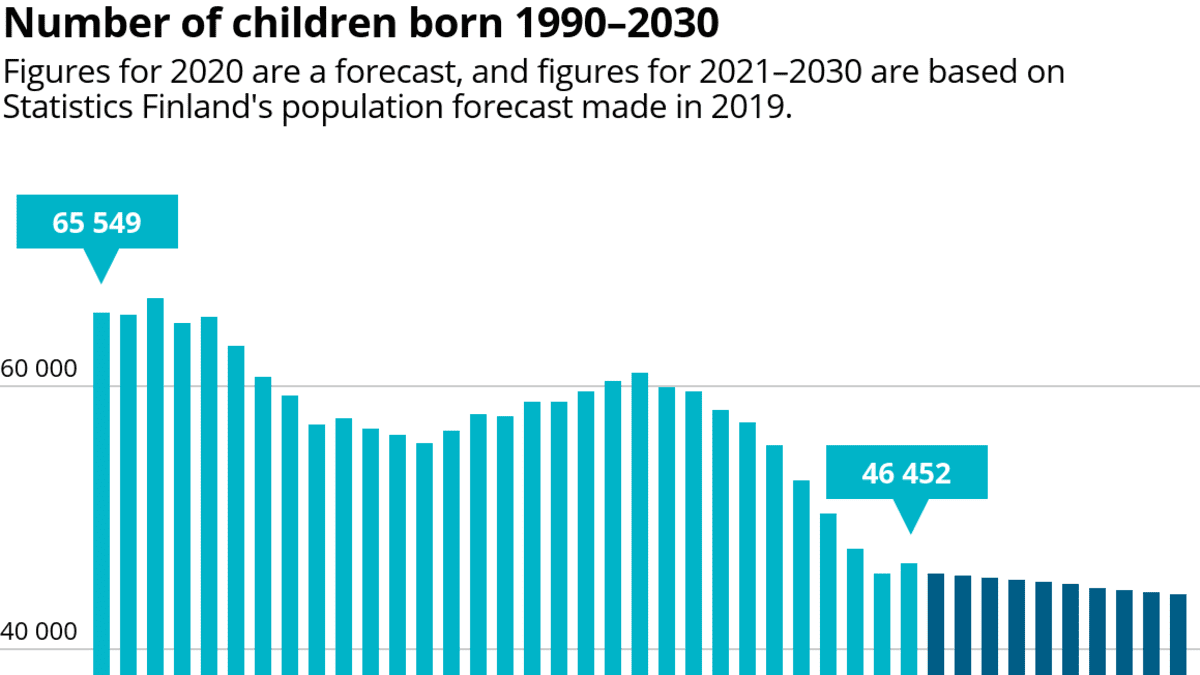 Aro believes that councils will be forced in future to collaborate in schooling as they currently do in health and social care.
"Many small councils will surely pool their resources, so that they could run a joint school," said Aro. "But then you have to ask, what is the point of the council if it gives up decision-making on its core duties to external bodies."
Who guarantees central functions?
Hailuoto's relatively positive outlook is largely based on solid finances. That stems from larger than normal transfers from central government.
The archipelago-based municipality gets a supplement to ensure people can live on the island all year round.
In addition, businesses on the island and highly-educated retirees moving back 'home' have helped boost the council's coffers.
Heiskanen says that preserving services is a way to guarantee Hailuoto does not need to merge with neighbouring councils.
"In the municipality there should be something to bind people," said Heiskanen. "Services are an important part of that."
Heiskanen says that it's also important to maintain the environment so that residents are able to exercise and enjoy their free time.
He fears that after the 'sote' reforms municipalities might not be as incentivised to look after the wellbeing of their residents, as bills for healthcare will in future be sent to provincial authorities.
According to Juha Myllymäki, head of legal services at the local government association, agrees that councils will be forced to make structural reforms if the 'sote' reforms go through and the population is ever more concentrated in bigger centres.
"Then you have to ask who is going to take care of isolated regions' basic services," said Myllymäki. "We will have very strong and very weak municipalities."
Running down services in the countryside is not always an option, as the state guarantees many of them in law.
Myllymäki sees four options. Councils can join forces in certain services, they can merge completely, or they can transfer functions to another municipality or to a provincial authority.
"One option is also that in future we have a debate about whether there should be a certain minimum population level for a council to offer basic education," said Myllymäki.
Haveri also suggested a future in which there'd be two types of council, and where Finnish smaller councils would increasingly resemble their equivalents abroad. For example in France there are more than 35,000 municipalities, but they have fewer responsibilities than those in Finland.
"Those councils that stop offering education will begin to look like those councils in southern Europe that have a strong identity but weak services," said Haveri. "It brings to mind a Slovakian mayor the goes to fix old people's washing machines or does their shopping for them as needed."
In that sense, the council of the future might still be crucial to residents wellbeing and their everyday lives.
"A lot depends on how active people are in getting the community to fill the holes where the council pulls back in certain areas," said Aro.