A limited oil spill was detected on Saturday in Kilpilahti harbour, adjacent to a Neste Oil refinery in Porvoo, some 40 km east of Helsinki.
The Eastern Uusimaa Rescue Service began collecting oil from the harbour on Sunday. It predicted that the process would take several days as it was attached to ice floes, which must be mechanically removed from the water.
Officials said the oil spill appeared to be limited to the area around a tanker docked in the port. The leak was detected around 3 pm on Saturday when cargo was being unloaded from the ship.
Article continues after photo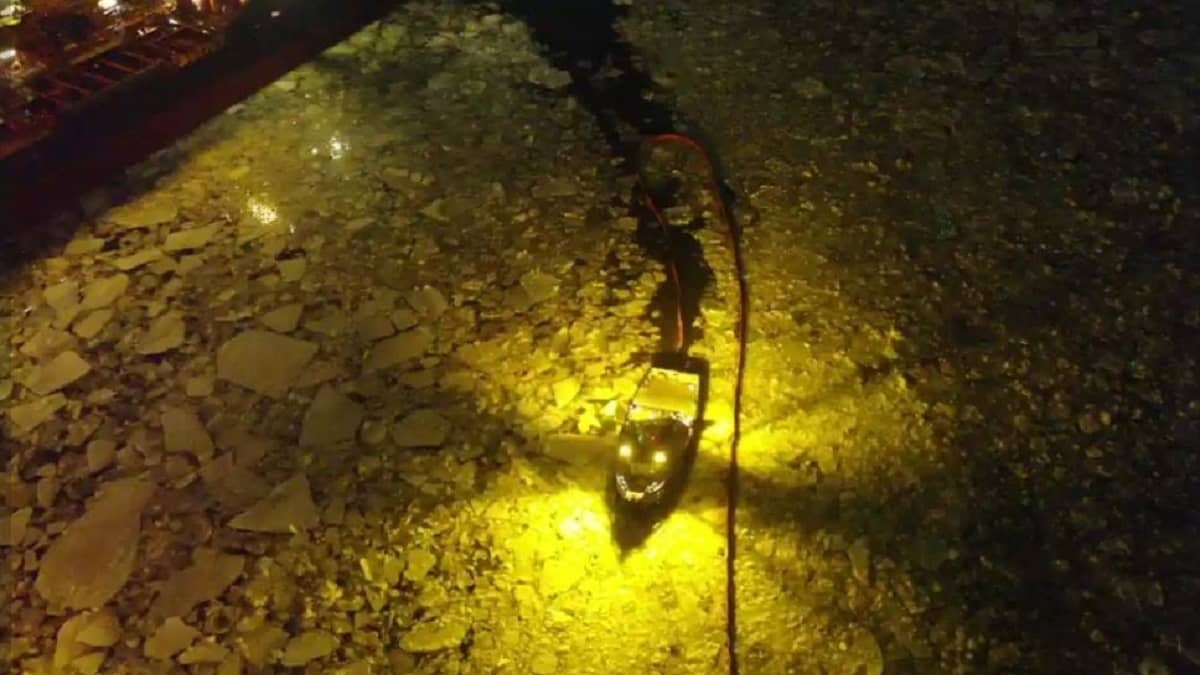 In addition to Neste's own tugs and boats, Border Guard boats were on hand.
Border Guard oil spill response vessels may be requested at the scene later, says Tomi Nurmivaara of the Eastern Uusimaa Rescue Service, who was overseeing the operation.
Neste: Not oil from tanker's cargo
The source of the leak was still being sought, but according to Jori Sahlsten, Neste's production director for oil products, the type of oil in the water is different from that stored in the visiting tanker moored in the port.
Sahlsten said he expects that the oil in the water can be collected, as the area is limited and close to the ship.
"If it were on the open sea, it would probably be more difficult. It's likely that it can be contained in the immediate vicinity of the pier, so it should be possible to collect it very precisely," he told Yle.
"The amount is still difficult to estimate, but it doesn't seem to be very large based on the area [visible] in the immediate vicinity of the ship," Sahlsten added.
Neste, which is about 36 percent state-owned, is one of Finland's biggest exporters. It bills itself as "the world's largest producer of renewable diesel and sustainable aviation fuel refined from waste and residues".
It recently announced the closure of its other Finnish refinery in Naantali, and plans to build a new one, likely in Rotterdam.