The Milky Way may be about 100,000 light years (or one quintillion km) wide, but this did not deter Finnish astrophotographer Jukka-Pekka Metsävainio from spending 12 years stitching together a unique image of Earth's home galaxy.
Metsävainio's mosaic--made up of 234 individual image panels, showing about 20 million stars--has garnered worldwide media attention since its publication, including from U.S. news network CNN.
The world-renowned astrophotographer's image covers a 125 -degrees panorama of the sky between the Taurus and Cygnus constellations.
He took the project's first photograph in 2009, with the effort taking more than 1,250 hours to complete.
"I think this image is the first in the world to show the Milky Way at this resolution and depth in all three colour channels," Metsävainio said.
"The picture consists of independent works I have photographed over the years, which have been combined into a large mosaic by gradually closing the gaps between the shots."
Story continues after the photo.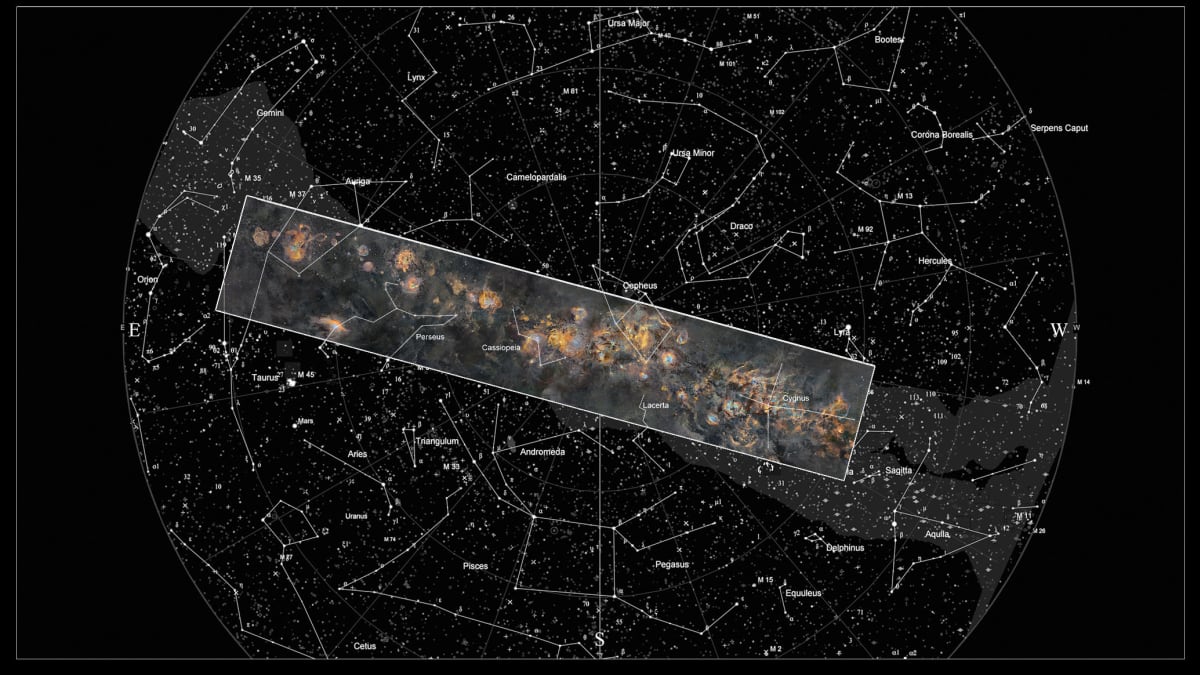 Creating the complex image required dedication and perseverance as well as creativity and an in-depth understanding of space, he said.
Each image within the mosaic is an independent artwork and all are available on the photographer's blog, which CNN writes has had 750,000 visitors since the image was published on 16 March, up from a previous average of about 1,000 visitors a day.
Worldwide attention
Metsävainio took the photographs that make up the mosaic at his observatory in Oulu, and he believes the accuracy and depth of exposure make the image unique.
"This is a significant image for me, but the media interested in space, art and technology have also appreciated the work of art I created," he told Yle.
His tweet announcing the publication of the image was picked up by popular photography website PetaPixel, and from there by several media outlets around the world.
Story continues after the photo.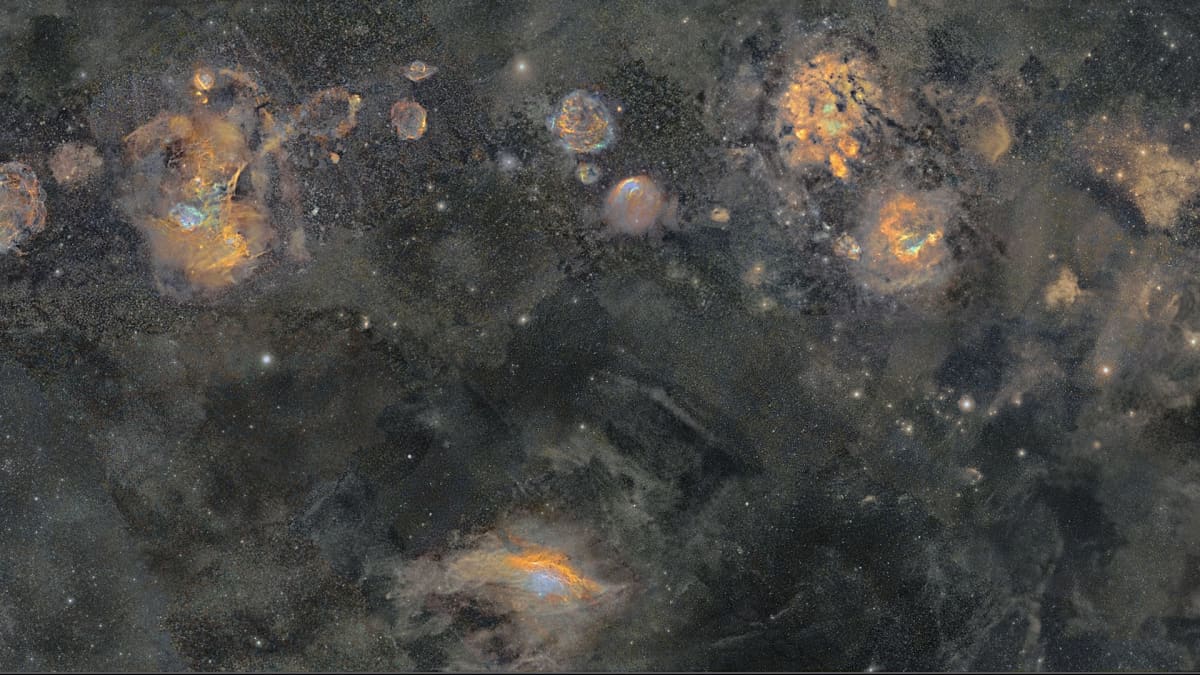 "The attention the picture has received worldwide is huge," Metsävainio said. "As a visual artist, it is important for me that the image evokes feelings and thoughts, even if one does not know anything about its subject."
The photographer's images have appeared in National Geographic and NASA publications, as well as television and movies.
He also participated in a live virtual broadcast hosted by the Science Museum of London last year alongside Queen guitarist and astrophysicist Brian May, and published a 3-D book about cosmic clouds with the musician and Astronomy Magazine editor David J Eicher.