The windows of both the Left Alliance and the Green Party district offices were vandalised over the weekend in the west coast city of Pori.
The Left Alliance office appears to have been targeted first. Both offices are located along Eteläpuisto in the centre of the city.
"It seems that the vandal's colours ran out by the time they got to our office," the Green Party's District Executive Director Juuli Ojansuu told Yle.
Story continues after the photo.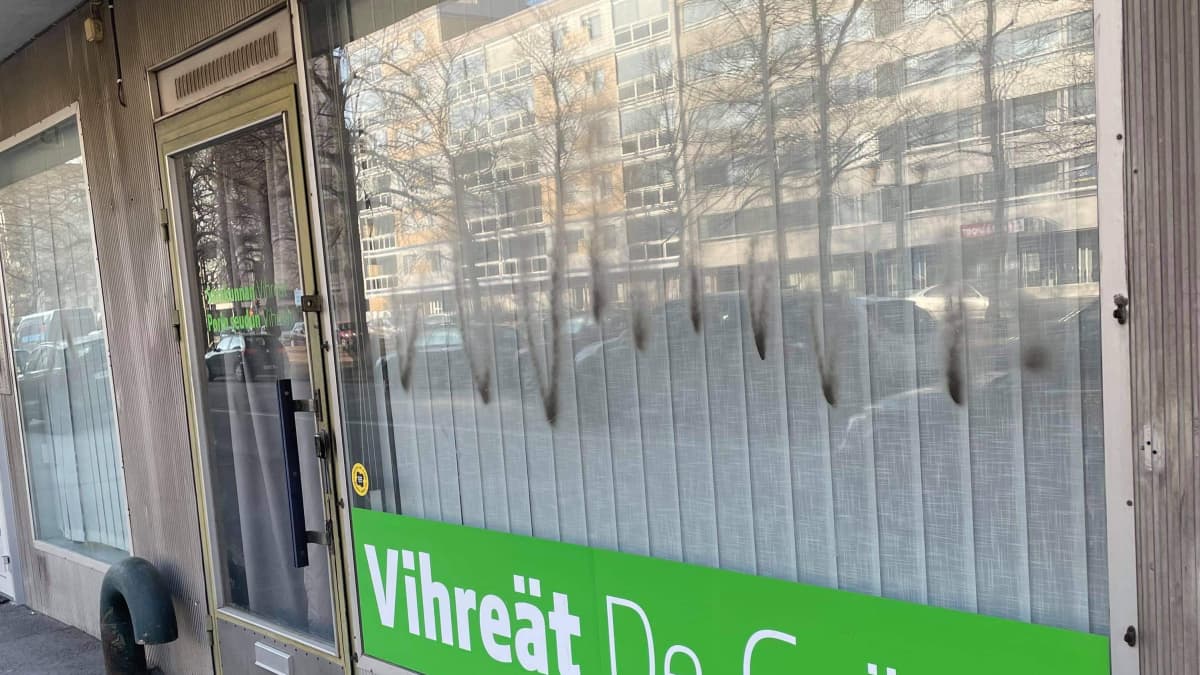 The windows of the Left Alliance office in the city were also vandalised last November.
"It is not possible to know for sure, but the language and the typos suggest that the same perpetrator could be involved again," said Raisa Ranta, executive director of the Left Alliance's Pori district.
Same parties targeted in Oulu
The Left Alliance told Yle that a criminal report has already been filed with police, while the Green Party's Ojansuu said the party plans to file a report on Monday.
"This is a worrying phenomenon. The intention is to intimidate," Ojansuu said.
The same parties were targeted by similar acts of vandalism in the city of Oulu in January.