The pace of coronavirus vaccinations in Finland will accelerate next month, according to leading expert at the Institute for Health and Welfare (THL), Mia Kontio.
"About 200,000 vaccines will come to Finland this and next week and all of the vaccines coming to the country will be able to be administered," Kontio said on Monday.
According to estimates from hospital districts around the country, Finland has the capacity to administer up to 600,000 doses of the coronavirus vaccine per week.
But Kontio said such a large volume of the jabs may not actually be available in the country. However, as more vaccines are expected to arrive the vaccination rate will begin to increase towards the end of this month. In May, Finland will administer around 300,000 jabs per week, Kontio said.
"During June, the estimate is between 300,000-400,000 doses per week. I'm not quite sure about July, but it may be that vaccine volumes will increase then," she said.
Earlier this year, health authorities estimated that everyone who wanted a coronavirus vaccine would be able to receive at least one of two doses by the end of June or in early July. Kontio said that estimate still stands.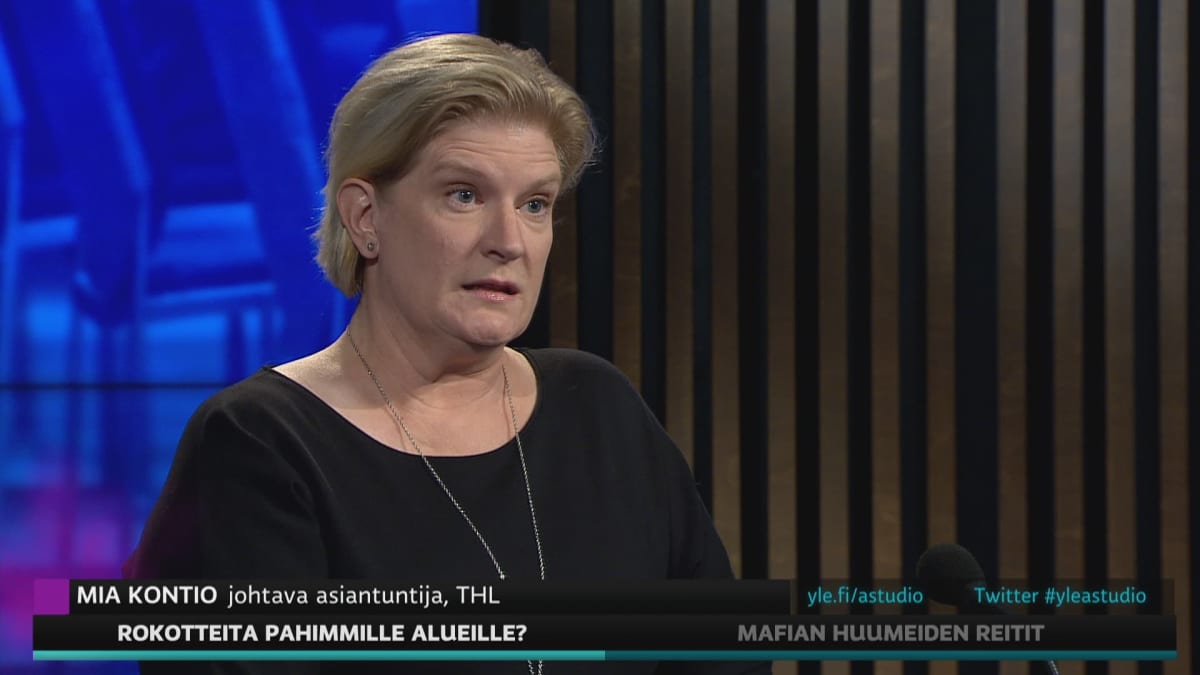 Rollout expectations
According to THL's vaccination rollout estimates, increasing amounts of the Pfizer Biontech jabs will arrive in Finland during the spring and early summer, with about 150,000 doses arriving weekly.
A total of about 200,000 doses of the AstraZeneca vaccine are expected to arrive this month, but only people 65 years of age and older are receiving those, due to blood clot concerns.
Another coronavirus vaccine produced by US firm Johnson & Johnson, received approval from European authorities last month.
Kontio said Finland is expecting to receive about 20,000 doses of the Johnson & Johnson jabs per week by the end of this month.
Additionally, about 80,000 doses of the Moderna-made vaccine are expected to arrive per month, in deliveries every two weeks.
Meanwhile, a vaccine made by German pharmaceutical firm Curevac is expected to receive approval by European regulators in the summer.
The Curevac jab, like the one made by Pfizer Biontech, is an mRNA vaccine which differs from traditional vaccines in that it does not contain the coronavirus itself but instead uses the pathogen's genetic code.
"It is estimated that Curevac will probably receive marketing authorisation in June. The company has announced it will prepare vaccines in advance [of the approval], so it is possible that Curevac will be in use in late June or early July," Kontio explained.
Strategies and plans
However, the anticipated timetables are still linked to deliveries arriving on schedule, Kontio noted.
She said that vaccinations for Finland's at-risk groups will be completed by mid-May, when vaccinations of working age people are expected to begin.
The country's vaccine expert group, KRAR, is scheduled to meet on Tuesday to discuss the current age limits on the AstraZeneca jabs, among other topics related to the vaccine.
Kontio said that if the group recommends that AstraZeneca's vaccine be limited to people over the age of 65, it is likely that Finland would soon stop using it.
"In addition to the European Medicines Agency's assessment, [AstraZeneca] is also being assessed by Finland together with other European and Nordic countries," she said.
There has also been discussion about whether Finland should target vaccinations regionally, to areas hardest-hit by the epidemic, but a final decision has not yet been made.
Kontio said that targeting vaccines could still be a useful strategy in the spring and summer.
"The impact of targeting would decrease if large quantities of vaccines arrived in the country," she noted.
As of Monday 12 April, 2021, just over 20 percent of Finland's population had received at least one of two coronavirus vaccine doses, according to THL.
For detailed coronavirus related data check Yle's Covid-19 dashboard in English. For more news stories about the epidemic, check Yle News' coronavirus blog.