Finland is expected to see a warm and sunny weekend, with the warmest temperatures on Sunday when the mercury could breach 15 degrees in some areas.
Even in northern regions, temperatures could hit 10 degrees or more.
Finns often use the term 'helle' to describe temperatures of 25 degrees or above, but it is unlikely that that barrier will be broken in the coming days.
"It'll be great to be outside this weekend," said Yle meteorologist Nina Karusto. We can't quite talk about blazing heat, but it's warm for the time of year."
On Monday south-west Finland saw temperatures topping 17 degrees, the warmest recorded so far this year.
Story continues after graphic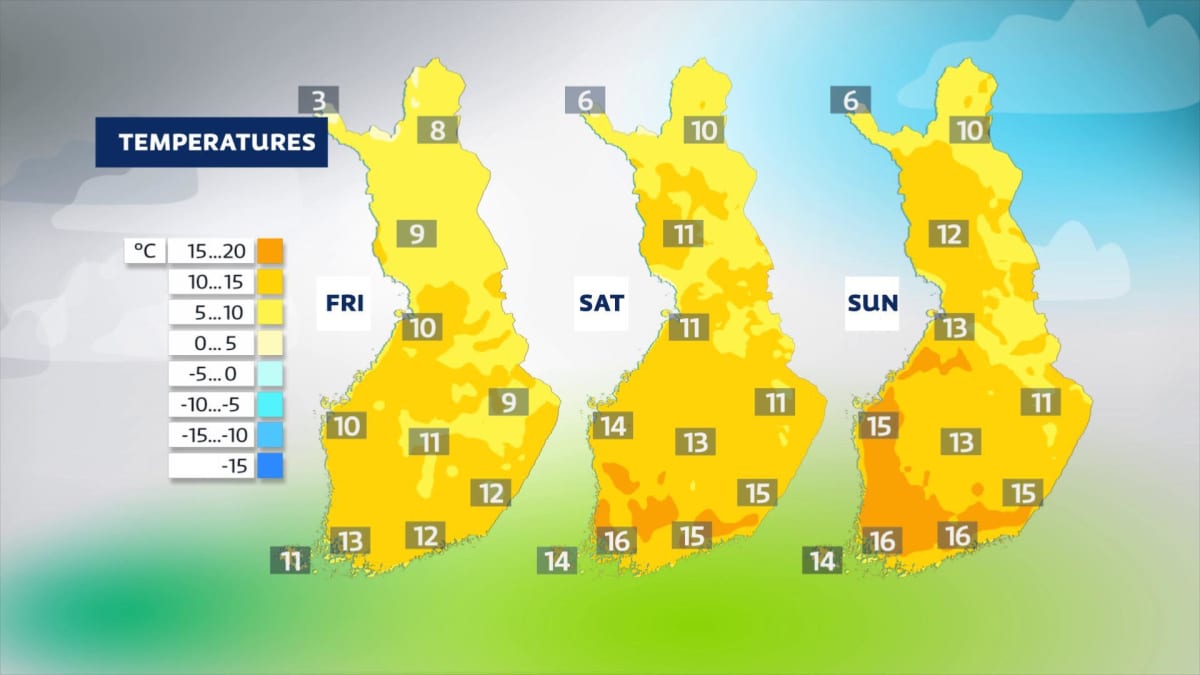 Although the weekend will be warmer than normal, the temperatures are not exceptional. However, those who burn easily should take precautions if out in the sun.
The UV-index is expected to hit three, which indicates moderate levels of ultraviolet radiation.
"Radiation could already have an effect if you are outside for long enough," said Karusto.
The dry air will increase levels of street dust, and air quality will be poor across the country. There could be an elevated risk of grass fires too.
"If you want to burn some twigs or otherwise start a fire, you should follow the meteorological institute's warnings carefully and don't light one if there's a danger of grass or forest fires," said Karusto.
The high pressure area is expected to dominate conditions in Finland into the coming week as well, with cloud and rain only set to arrive after the midpoint of the week.