The echoes of Sunday's Academy Awards gala quickly reached the ears of Heikki Kossi, a Finnish Foley (or audio effects) artist who worked on the Sound of Metal, a film that won Oscars for best sound design and best editing.
Most of the various sounds heard in movies and TV shows — like footsteps, creaking doors opening and closing, ringing telephones and other subtle details — are created by Foley artists after filming is complete as the elements are assembled into their final form.
The award for best sound design officially went to Nicolas Becker, Jaime Baksht, Michelle Couttolenc, Carlos Cortés and Phillip Bladh. While Kossi was not a direct recipient of the Oscar, he was still glad to have been involved in the production.
"Of course it feels good that our work is appreciated," Kossi told Yle at around 4am on Monday by telephone.
"I'm really happy for Becker and the others who actually got the [award] statue in their hands. There were years of dedicated work behind it. It's great that it's being recognised," he said.
The Sound of Metal — set to open in Finnish theatres on 30 April, and streamable in Finland on Amazon's Prime Video — is a drama that chronicles the story of a punk rock drummer who suddenly starts losing his hearing.
Story continues after photo.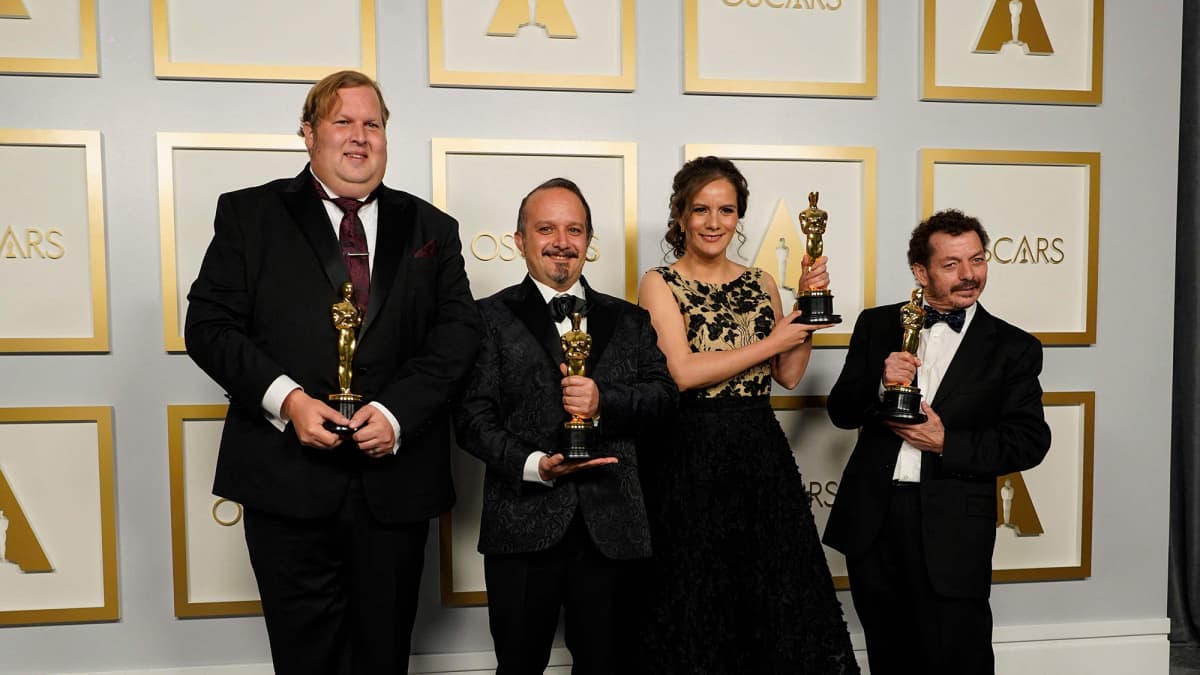 According to Entertainment Weekly, the filmmakers consulted with medical experts and people with hearing issues — using a broad and unique audio palette — to authentically recreate what it is like to experience things like losing one's hearing and being fitted with a cochlear implant.
Kossi recorded all the film's Foley effects at his studio in Kokkola, central Ostrobothnia, alongside colleagues Kari Vähäkuopus and Pietu Korhonen. He said that the Finnish team has received good feedback for its work, despite not being mentioned at Sunday's awards ceremony.
"As a Foley artist, you have to get used to not being in the forefront. I know that experienced directors and especially sound designers understand their value. I get a lot of personal feedback from the directors of very big movies. That's the biggest reward to me," KIossi said.
"If you don't fully understand what Foley sounds are, you might try turning off the sound while watching a movie, then you'll notice their significance," he explained.