A man in his late 30s went on trial on Monday at Pirkanmaa District Court for an unusual series of arson attacks.
He is charged with lighting a total of 10 fires last summer, following dozens of previous arson convictions. In 2002, Pirkanmaa District Court sentenced the same defendant to a nine-month suspended prison term on 35 counts, 32 of which were acts of arson.
The suspect was later convicted of 12 more similar acts, but declared to be not criminally liable based on psychological test results.
According to local daily Aamulehti, the court ordered him into involuntary treatment rather than criminal punishment.
The man, born in 1984, has admitted that he set fire to a school, a church and numerous other places in Pirkanmaa last summer. He was charged on Monday.
According to prosecutors, some of the attacks posed a threat to life or health, as people could have been in the buildings. The fires at a school and a car repair shop alone caused nearly 50,000 euros in damage.
School, college and church among targets
There was a rash of arson attacks in the Pirkanmaa region last summer. In early June, a former car repair shop in Nokia caught fire. The building had originally been a sauna building owned by the Nokia Corporation. The rescue department managed to extinguish the blaze in the garage building, but an outbuilding was completely destroyed.
Article continues after map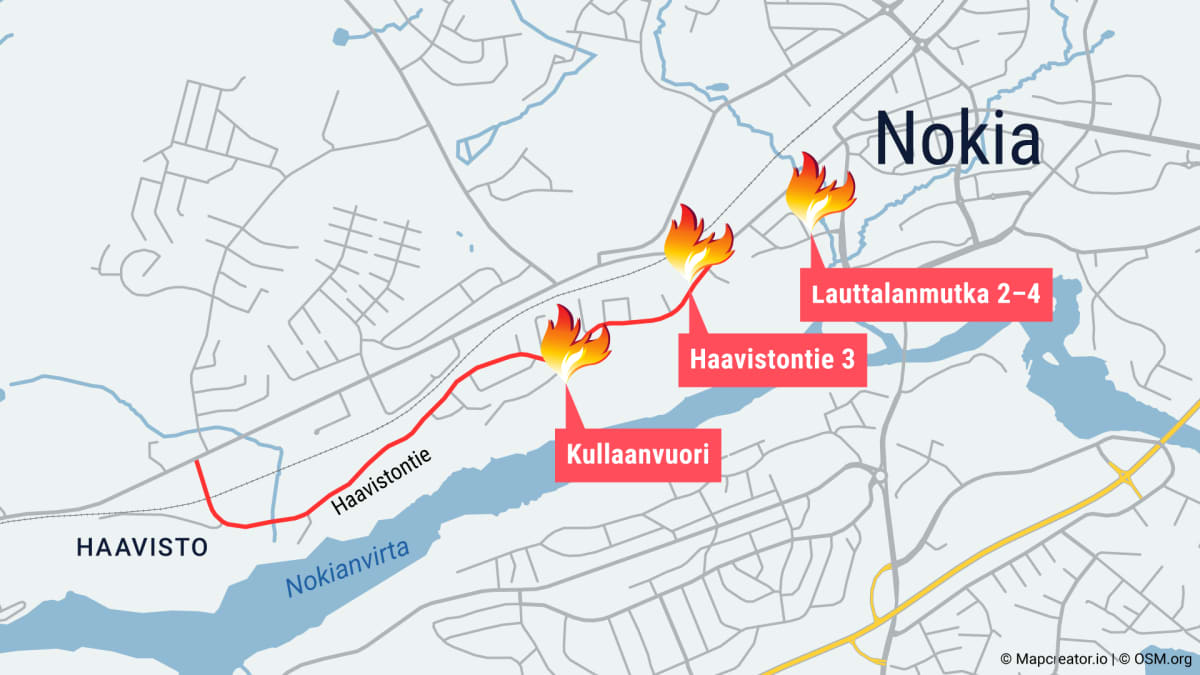 While the rescue service was at the scene of the fire, reports came in of another blaze at a former school in Lauttala, less than a kilometre away. Extinguishing the fire in the old wooden building took many hours.
Ten days later, on June 13, a wall across from a Neste petrol station in Nokia was set on fire at several points.
Simultaneously, a row of mailboxes and a tarp were set ablaze. The former car repair shop, which had been shut down earlier in June, was now completely burnt down. That evening, a fire broke out in turn at Pirkan Opisto, a regional open education institute in the same town.
More arson in August
In early August, a detached house in Tampere's Tesoma neighbourhood was completely razed by fire. A carport next to the house and a motorhome inside it were also destroyed in the fire.
A storage building and a mailbox were also torched on the same street, Ristimäenkatu.
During the same weekend in August, the police also received information about other cases of attempted arson in Tesoma. The targets included a church and a nearby car.
Police traced the Tesoma fire to the suspected Nokia arsonist. According to Detective Inspector Jari Luoto, who is heading the investigation, said that surveillance camera footage was helpful in the investigation.
In 2007, police said that a fire at a psychiatric hospital in Nokia may have been started deliberately by a patient.