Niko Vilhelm, a vocalist from the Oulu-based rock band Blind Channel representing Finland in this year's Eurovision Song Contest, said the competition wasn't all that important to the group.
Their gloomy, rap-rock submission to the historically camp song contest, Dark Side, appears to glorify alcohol abuse and suicide by the age of 27.
The song sounds vaguely reminiscent of early 2000s bands like Linkin Park or Evanescence.
Blind Channel's six members have been in Rotterdam for the past week, awaiting the contest's semi-finals on Thursday amid strict coronavirus-related restrictions.
On Monday, dressed in various black rocker outfits, the group arrived at a Eurovision press junket to speak with international media.
The band conducted several interviews but nearly all of the outlets had the same question: why are the band members' middle fingers painted red?
Apart from Dark Side's theme of suicidal ideation, the song's chorus implores listeners to "Put your middle fingers up / Take a shot, throw it up and don't stop."
Story continues after photo.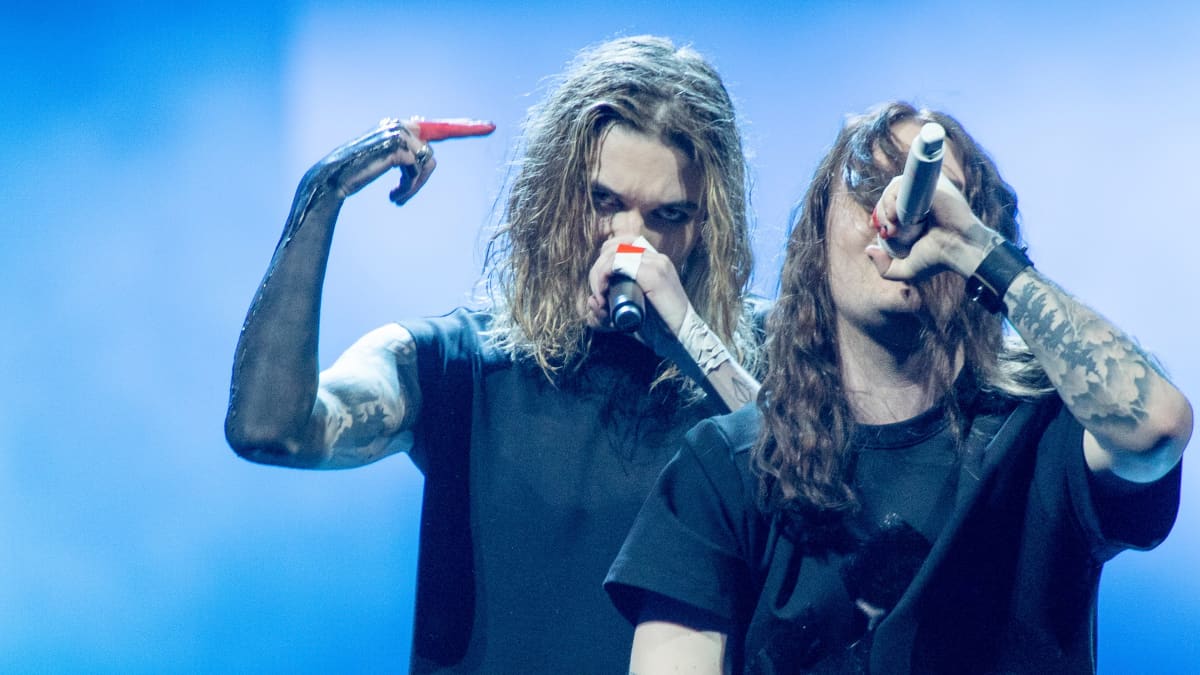 But according to Eurovision rules, profanity is forbidden and raising a middle finger during a performance would be considered a violation. Vilhelm explained to Yle that painting their fingers red was a way to circumvent the rules.
"The red middle finger has been a hit product. We didn't realise when we entered UMK [the Finnish contest that decides who to send to Eurovision] how big a deal this was. I guess we had to come up with something," he said.
"We've never been good at following rules. If we are not allowed to show our middle fingers, then we can at least ensure that no one can miss it," the sunglassed, man-bun wearing Vilhelm explained.
Story continues after photo.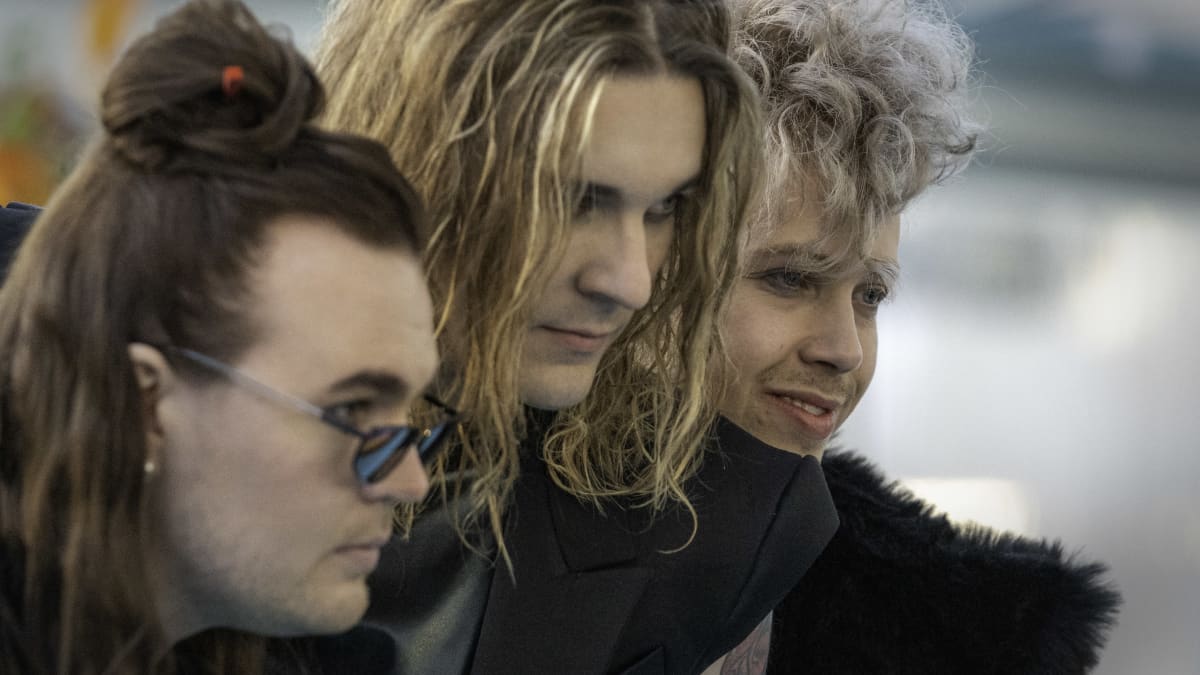 The band has spent most of the past week holed up in a Rotterdam hotel as part of the Eurovision Covid 'bubble'.
Vilhelm said that they have enjoyed partying at the hotel during lulls.
"We have had a lot of fun on our own, because we have partied in much shittier places than a five-star hotel," he said.
The lead vocalist added that they had been told that the large Eurovision stage might feel a bit overwhelming but said that wasn't the case at all.
"We have done a couple of arena gigs [in the past] and when we got on stage, it felt like we were home again," Vilhelm said.
In line with long-standing Eurovision tradition, the only live music actually taking place during contestants' performances at ESC are the vocals, as all other instruments are played on a backing track with musicians pretending to play along.
Blind Channel's members said their stage rehearsals had gone well and that they planned to prepare for Thursday's semifinals by getting enough sleep.
"We have a good show and that is exactly what we do. We will give it our all," band member Alex Mattson said.
"The rest is in the hands of the audience and judges, that is how the waving of our middle fingers fits our concept of Eurovision. It doesn't mean a whole lot to us," Vilhelm said.