The recent spell of good weather has brought people flocking to Helsinki's parks to enjoy drinks and snacks in the warm sunshine. This has raised concerns about the possible spread of coronavirus infections, and city police have also dispersed crowds due to unruly behaviour and suspected drug use.
In addition, picnickers can leave behind rubbish like snack wrappers and plastic containers in the city's Sinebrychoff Park as demonstrated by the photograph below.
Story continues after the photo.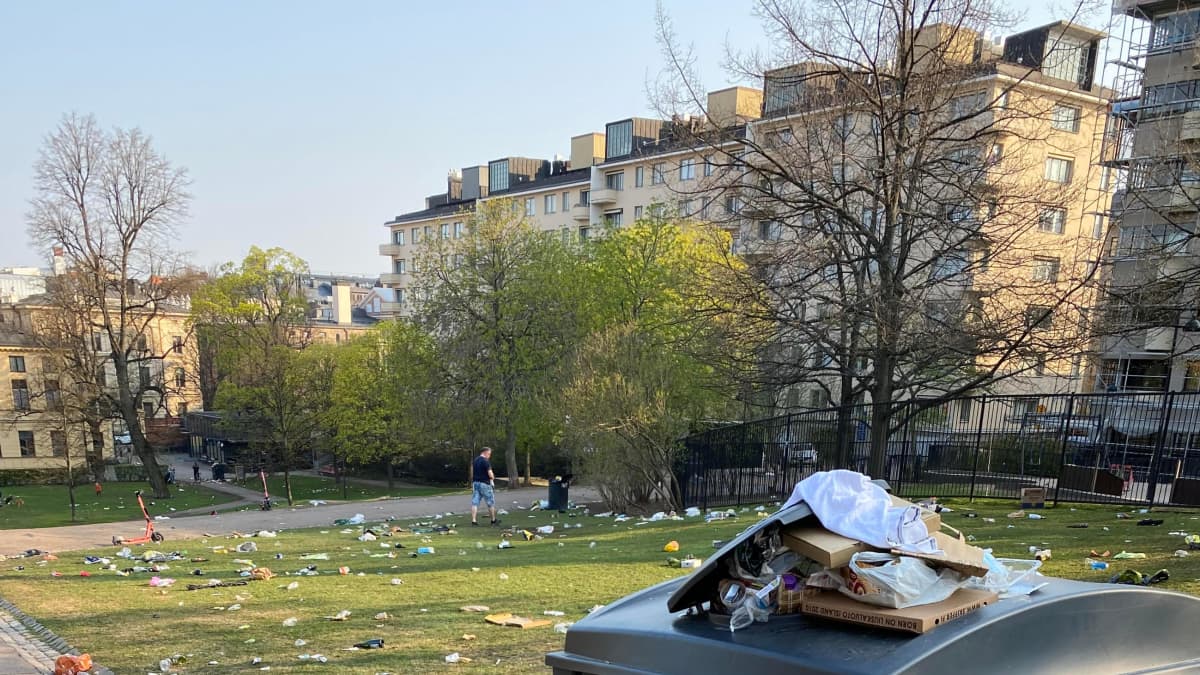 Local resident Nickolai Rossinski told Yle News that the leftover debris and lack of toilet facilities are becoming a big problem.
"It is a disaster for the nearby houses. People leave so much trash that it's impossible to even walk a dog in the park. The other problem is people peeing everywhere on the nearby houses, so the whole park has this smell now and there is toilet paper everywhere in the bushes," Rossinski said.
New strategy in works
In response, the City of Helsinki said it is preparing to introduce new measures aimed at tackling the problem as part of a 50-point anti-littering programme.
Katriina Arrakoski, of the city's Urban Environment Division, told Yle News that the measures will include the provision of transparent recycling bins for bottles and cans as well as adding extra bins to parks popular with picnickers during the summer months.
"We have identified a clear need to look at the cleanliness of Helsinki's parks, recreational areas and streets, as well as the size, location and frequency of rubbish bins in a completely new way," she said.
Arrakoski said the city was also planning to install one new 'CityWC' portable toilet in parks per year.
"The need is greater, but a toilet naturally requires connection to the water and sewage networks, and they are not very close to all parks," Arrakoski said, adding that the cost of a new CityWC is around 200,000 euros.
City: The public must also take responsibility
Authorities began preparations for the warm weather and accompanying park picnics last month when the city added nearly 100 more rubbish bins to the city's most popular picnic parks.
"In Sinebrychoff Park, for example, there is a waste bin capacity of 12,000 litres," the City of Helsinki's Park Manager Pekka Engblom told Yle. "That should be enough if people bothered to take the trash to the bin."
Story continues after the photo.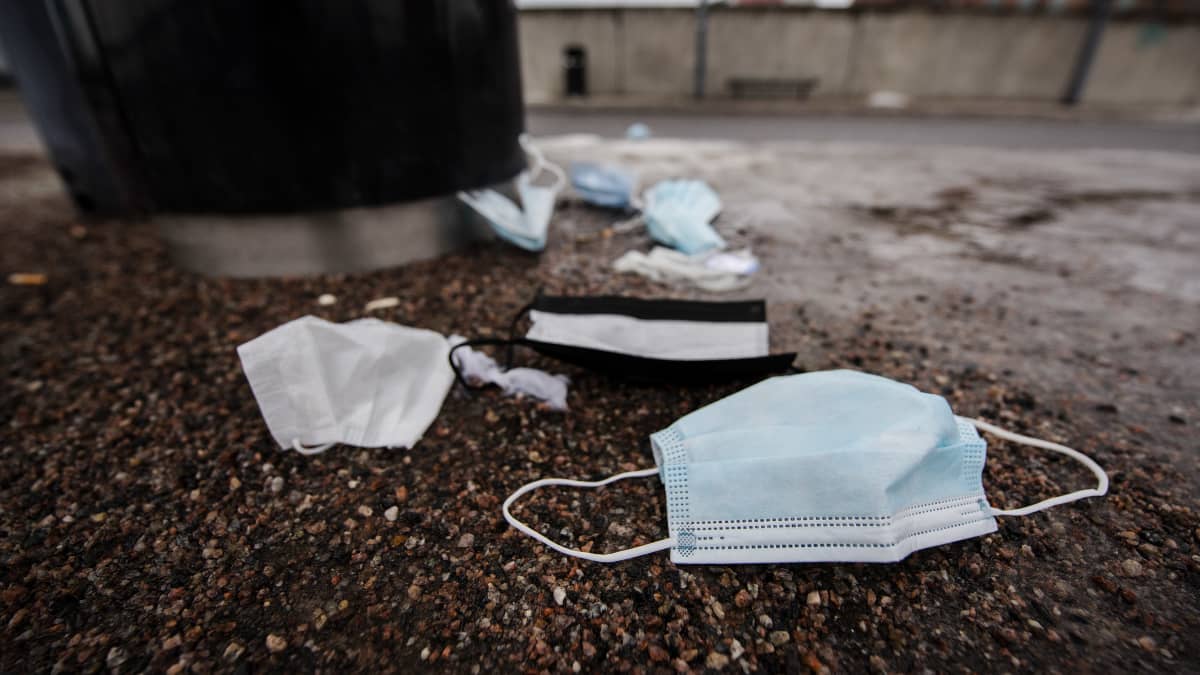 In addition, the city said, the cleaning and maintenance of public areas costs the city an estimated 11 million euros a year, which includes daily emptying of rubbish bins.
"But if it's about people not bothering to clean up their trash, then adding extra bins won't help at all," Engblom said.